The Control of Energy
One pound of uranium carries more releasable energy than 1500 tons of coal, and the solar energy that reaches the earth in a single day is equivalent to that released by two million Hiroshima A-bombs. Better control of these and other forms of energy is basic to man's progress, says George Russell Harrison, Dean of the School of Science at Massachusetts Institute of Technology. A scientist who is concerned about the impact of science on human affairs and who writes with clarity for the layman, he is the author of Atoms in Action and How Things Work. In the article which follows, he explains the sources of energy—coal, oil, atomic nuclei, and the sun—and shows how man is progressing in harnessing these forces to his advantage.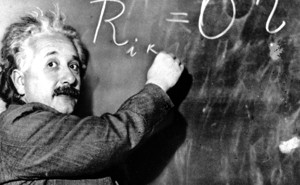 Albert Einstein: Appraisal of an Intellect
"The passing of Einstein gives us a chance to stop and think how it felt to have been alive while one of the authentic great minds of all history was doing its work"