The Supreme Court Seems Poised to Decide an Imaginary Case
A dispute about a stalking conviction has morphed into something very different—with potentially dangerous results.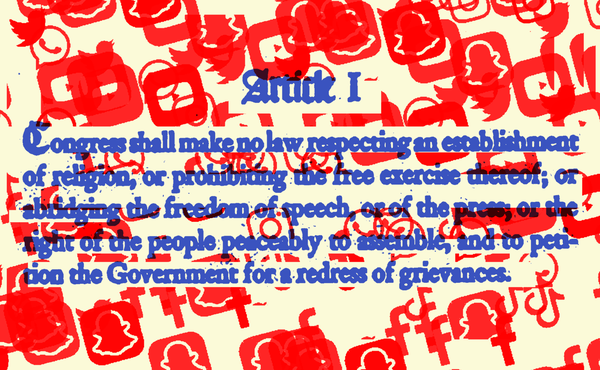 The Great Free-Speech Reversal
Liberals once believed that private corporations have far too much power over the flow of ideas and information in today's society. Now it's conservatives who are worried.