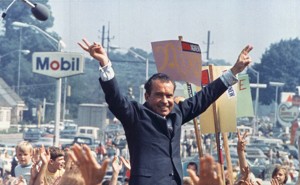 The Complexity of Being Richard Nixon
Often remembered as a brooding, vengeful, and almost cartoonish figure, his life was far more complicated than its caricature.
The Untapped Secrets of the Nixon Tapes
Forty years after Watergate, it's easy to imagine we know all there is to know about Tricky Dick. Two new books show how wrong that is.
The Brilliant Prudence of Dwight Eisenhower
Never showy or impulsive, the 34th president always played for the long term. As voters consider what qualities they want in a leader, a new look shows why Americans were right to like Ike.