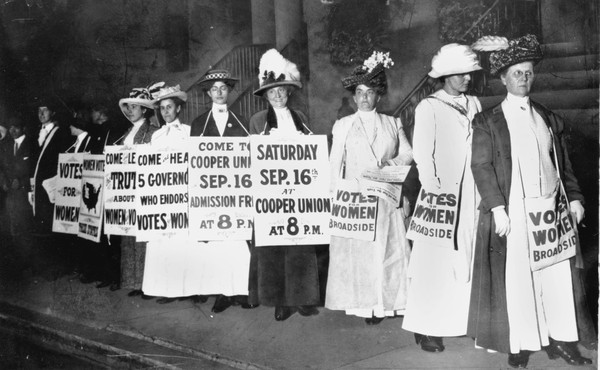 Is This the End of the Crusade for Gender-Equal Curricula?
For decades, the push to acknowledge women's contributions gained traction, but progress may have flatlined.
The Grandfather of Negative Campaign Ads Gets Back in the Game
Mad Men is based on his old firm. Sid Myers talks about his 1964 "Daisy" ad, the current GOP campaign, and changing political advertising.
International Stories to Watch For in 2011
Can the world maintain its modest progress in 2010 toward greater peace and cooperation?
Beginner's Guide: What to Do With Your New Smartphone
If you received an iPhone, BlackBerry, or Android phone this holiday season, here's all you need to know to get started
Forget Journalism School and Enroll in Groupon Academy
Why the daily deal coupon company has become the go-to place for young writers to learn their craft
Susan Collins Lobbied by Pro-Obama Grassroots Group on DADT
Organizing for America's role in the DADT lobby
The 10 Biggest International Stories of 2010
European debt, WikiLeaks, soccer in South Africa, Chinese currency - a look at what happened around the world in the last 12 months
How Did New START Become a Jewish Issue?
Why Jewish advocacy groups are speaking out on the treaty
Orbital View: Kathmandu, Nepal
The country is home to most of the Himalaya mountain range
Qatar: "Worst" on Counterterroism in the Middle East?
The Gulf nation has its reasons for maintaining ties to terrorist organizations
Huckabee to First Family: Go Try the TSA Pat-Downs
He also suggests 'profiling' as an alternative to the current regulations
The Iran-START Connection
How the failure to ratify New START could impact Russia's relationship with the Islamic Republic
Lurching Toward a 'Reset'
Obama took office at a critical moment in U.S./Russia relations, and now the dispute over START threatens to derail two years of progress
Donald Trump to Obama: 'You're Fired'
He may run against the President in 2012
Reset to Russian-U.S. Relations: Lisbon Edition
How the stalling of New START may complicate this weekend's summit