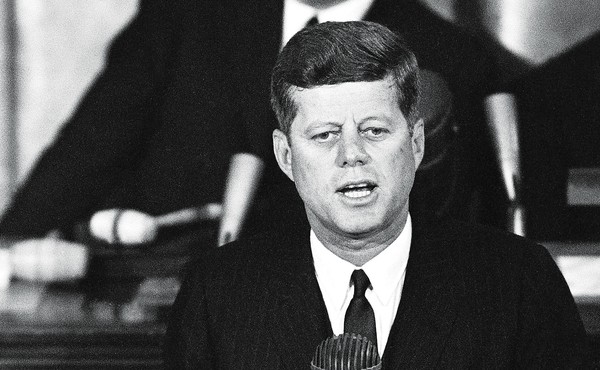 Too Cool for Congress
Kennedy never worked well with Congress, even while he was a member. Here, a longtime television correspondent examines the cultural roots of JFK's problems on Capitol Hill.
Leading From Strength: LBJ in Action
DAVID BRINKLEY, who reports from Washington each weekday night to the millions who follow NBC-TV's ITLN rLEY-BRINKLEY REPORT, broke into journalism in his hometown, Wilmington, North Carolina, as a seventeenyear-old high school columnist for a relative's weekly. Except for an interlude in the U. S. Infantry, Mr. Brinkley, now forty-four, has been reporting ever since. He is one of the relatively few electronic journalists who writes all his own lines. In addition, he is a talented woodworker, a silently dangerous poker player, a sage handicapper of thoroughbreds, and generously inaccurate at pocket billiards.