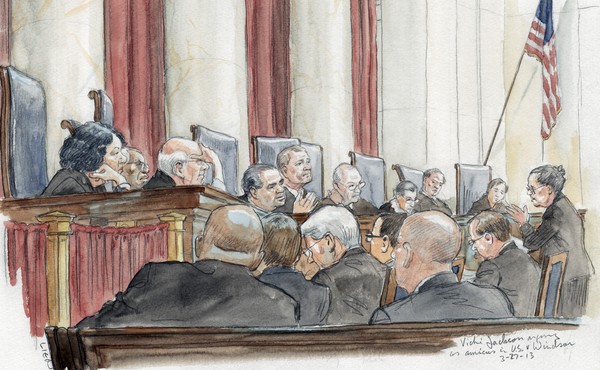 One Change That Could Make American Criminal Justice Fairer
The system systematically favors prosecutors. Creating a position of defender general would be a step toward righting things.
What the 'Bailey' Case May Reveal About Supreme Court Ideology
When it comes to search-and-seizure issues, the justices' opinions don't always fall along liberal/conservative divides.
In Health Care Ruling, Roberts Steals a Move From John Marshall's Playbook
There are eerie parallels between today's decision and a legendary case from Thomas Jefferson's time.