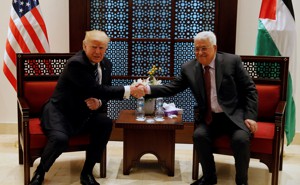 Could Trump Be Palestinians' Best Hope?
The search for the "ultimate deal" in the Holy Land
In an Arab Idol Contestant, a Rare Glimmer of Hope for Palestinians
Mohammed Assaf has become so popular even local politicians are using him to try to gin up support.
The Death of Fatah and the Future of Palestine
On its 48th anniversary, the storied Palestinian political party grapples with endemic failure and no way forward.