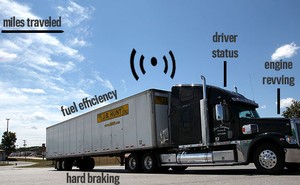 Haulin' Data: How Trucking Became the Frontier of Work Surveillance
Every rig driver in America will soon be tracked by an electronic recorder. Proponents claim it will make the roads safer, but some wonder what else the data could be used for.
The Quest for Seamless, High-Quality Virtual Reality
One of the greatest challenges for creating a feeling of "presence" has long been physical obstacles such as your sofa. Now, a handful of companies are building devices designed to let you move freely in place.
Whatever Happened to the Phone Phreaks?
Phone phreaks demonstrated that the mundane telephone could become a gateway to virtual adventures which spanned the globe, anticipating the culture of hacking today.