How the Dark Knight Became Dark Again
The superhero started serious, went campy in the '60s, and was steered by a superfan back to grimness.
Can a Better Vibrator Inspire an Age of Great American Sex?
Sex toys have transformed into sophisticated and well-designed gadgets that take their inspiration from Apple not Hustler. But one company has a bigger hope: that a better machine could mean better sex for a repressed nation.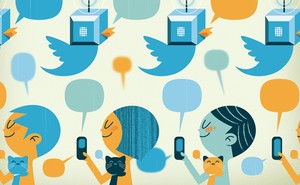 Are You Following a Bot?
How to manipulate social movements by hacking Twitter