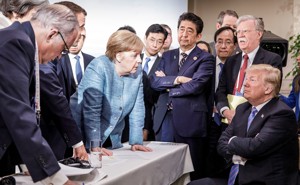 That Merkel Photo Is More Like a Meme Than a Renaissance Painting
The viral image from the G7 summit is powerful, but it also resembles something mundane: Yanny vs. Laurel.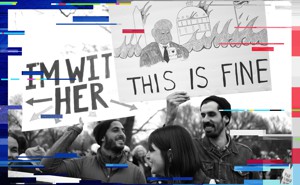 When Internet Memes Infiltrate the Physical World
Deplorable frogs and "nasty women" aren't just online for comic relief. They're central to how people engage with political issues.
A Tale of Two Memes: The Powerful Connection Between Trayvon Martin and Chen Guangcheng
On the surface, the stories of a young man killed in Florida and a blind Chinese activist couldn't be more different. And yet.