Superstore Is TV's Most Interesting Workplace Sitcom
The NBC series, now in its fifth season, stands out for how cleverly it portrays the many labor issues affecting its ensemble of blue-collar characters.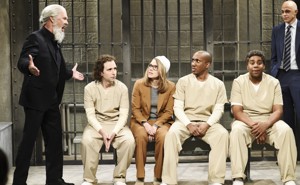 Saturday Night Live Finally Digs Into the College-Admissions Scandal
But rather than deepening its satire of the bizarre story, the show also went after the legal troubles of Julian Assange and Michael Avenatti.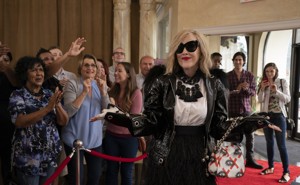 The Bombastic Matriarch of Schitt's Creek
With her eccentric vocabulary and fashion sense, Moira Rose (played by Catherine O'Hara) deploys her words and her wardrobe as a kind of plumage.