LeBron James and the Frankness of the NBA
The outspoken athlete is at the vanguard of a league that has encouraged free expression more than most.
A High-Scoring Revolution Has the Rockets Soaring
Daryl Morey has spent a decade orchestrating a new kind of basketball juggernaut. Finally, Houston appears ready to deliver a title.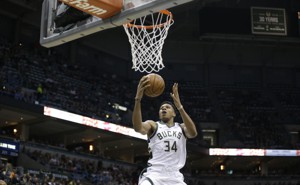 Basketball's Positionless Savior Is Ready for Primetime
Shoot threes like Bird, dunk like Jordan, or pass like Magic? A new generation of NBA stars, led by Milwaukee's Giannis Antetokounmpo, no longer have to choose.