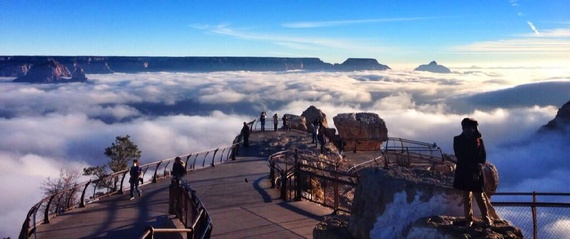 You may have seen this photograph (or one like it) floating around your social media feeds in the last week.
It's the Grand Canyon filled with fog.
Gorgeous. Stunning. All the adjectives we use to describe things like space photos. They make sense here.
But is it real?
It certainly looked too good to be true to my eye.
But lo and behold, these images are real, tweeted out by the National Parks Service's Grand Canyon team itself. I love when there is a simple answer to a viral photo question.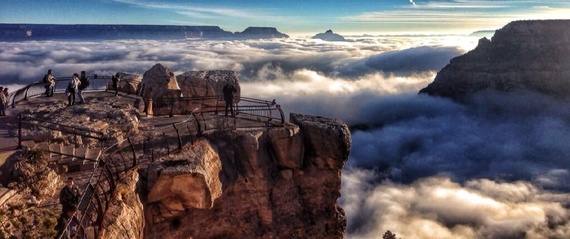 And there's a cool explanation, too. A very rare confluence of weather events—uncharacteristic precipitation, chilly temperatures, and the arrival of a high-pressure system — produced the fog, an AccuWeather meteorologist says.
This article available online at:
http://www.theatlantic.com/technology/archive/2013/12/can-that-viral-photo-of-the-fogged-in-grand-canyon-possibly-be-real/282047/