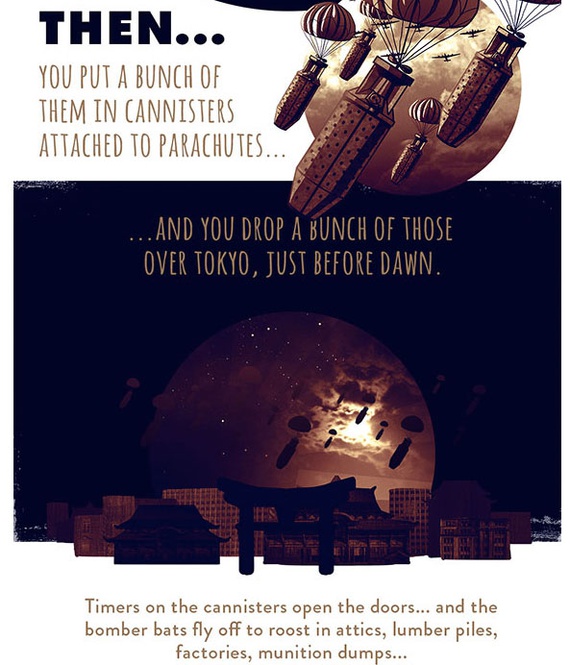 *** When the American military tried to use bat mamas to carry baby incendiary bombs: a comic about a real thing that happened.
"During one test, a few bat bombs went AWOL and ended up burning an aircraft hangar to the ground."
*** Our time is less special than we want to think; the information systems of the past were much faster than we give them credit for.
"In 19th-century London, mail was delivered up to 10 times per day."
*** Sadly, Clifford Nass, a pioneer in studying human-computer interaction, died last week. He explained why you hate Clippy.
"What [Clippy] did somehow angered and infuriated people with a vehemence that is usually reserved for people like Stalin or someone like that, even though he's a little pictorial image on the screen that didn't even make sounds…. it became apparent he violated every every social role you could imagine."
*** It's hard to imagine how quickly the cost of computer memory has fallen.

"Price of 1Gb of storage:
1981 $300000
1987 $50000
1990 $10000
1994 $1000
1997 $100
2000 $10
2004 $1
2012 $0.10"
*** It was around this time in 1936 that the Jet Propulsion Laboratory started tinkering with rockets.

"On the last attempt, they accidentally set fire to their oxygen line, which whipped around shooting fire! These were the first rocket experiments in the history of JPL."
This article available online at:
http://www.theatlantic.com/technology/archive/2013/11/5-intriguing-things/281128/