In 2012, Pinterest broke out to become a wildly popular site and app for collecting media across the Internet. People pin photos into collections called boards, which serve as big catalogs of objects. Pinterest, in effect, decomposes web pages into the objects that are embedded in them. 
For users, it's a way to think about and plan the future, or to show off one's taste for free. And that's where most people stop thinking about Pinterest. It seems like a shopping site minus the exchange of money part. 
But it's on the backend where things really get interesting. Think about what Pinterest is collecting: it's a database of intentions, as I put it for an essay on Fresh Air this week.* 
As part of my reporting, I spoke with Pinterest co-founder Evan Sharp about how he thinks about the site. My contention is that Pinterest is one of the four ways that people find things on the Internet. The default, of course, is Googling (or—fine, Microsoft—Binging). For real-time searches, there is Twitter. For people or entities, there's Facebook. But if what you want to find are things, objects, then Pinterest is the way to go. 
And they are just getting started. They've got 30 billion pins now, half of them in the last six months. They've got 750 million boards. A full 75 percent of their traffic comes from mobile devices, and according to researchers, they're the top traffic source to retailers' websites and an important secondary source after Facebook for some media sites, like Buzzfeed. 
In this wide-ranging interview, Evan Sharp talks here about what Pinterest is now, what it could become, the potential the company has to make money, and how Pinterest competes (or doesn't) with Google and his old company Facebook.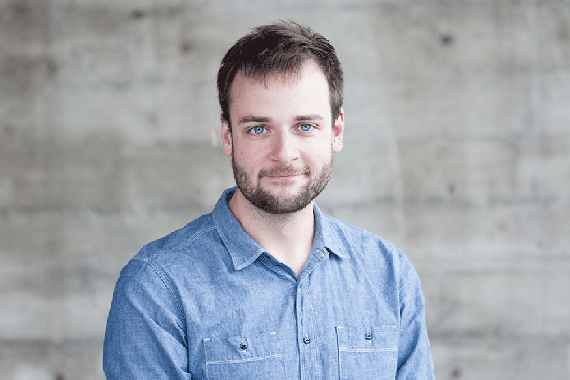 How do you think about what Pinterest is? How do you define it now?
Today, I define it as a place where people can go to get ideas for any project or interest in their life. And as you encounter great ideas and discover new things that you didn't even know were out there, you can pin them and make them part of your life through our system of boards.
Best of all, as you're creating a board on Pinterest, other people can get inspiration from your ideas, so there's this cycle where what you're creating for yourself also helps other people make their lives.
I think of it as a kind of utility. People use it to save and organize things for later. And then it turns out that integral to saving things is discovering new things.
When I was planning my wedding a few years ago, we wanted to track the things we wanted to put in the wedding. And at the time—it's kind of like thinking back to Plurk and Twitter—there were all these other services that claimed to let you do what Pinterest does. But you were the only service that actually worked to let us save images from across the web. Think back to that time, just getting the utility working. What did you think Pinterest was then?
I didn't have grand plans. I don't think Ben did either in the beginning. It was just the tool I used in my job. I was in school for architecture and when you're in school for a creative discipline, so much of what you produce comes out of inspiration from other people. The more you're exposed to architecturally, the better you can develop your own language out of that history of architectural thought. So I had thousands of images that I had saved in folders on my computer. But they were all named like databasestrings.jpg and I had no idea what any of them were. So Pinterest was a way for me to create a link: let's bookmark an image so that when I go look at it later, I go to where it came from. This is this architect's building. This is what it is. And collections are a natural way of organizing that sort of inspiration.
So for me, it was very much a professional tool in my industry. For Ben, it was slightly different. Ben used it in ways that you see the broader cross-section of people using it. He used it for recipe ideas, products he was in love with, planning travel. He had a kid. He got married. He did all those things on Pinterest.
Every startup person I know, it's like their startup was revealed to them long after they started working on it. So when did you know that you had something bigger than a bookmarking site?
You build something and it's like, what can I build on top of that and what can I build on top of that and what can I build on top of that. Great companies, I think, are the ones that see what they've built and can build on top of it and iterate their product.
I don't remember exactly when we were like "Holy crap! Pins aren't just images. They are representations of things and we can make them rich and we can make them canonical and link back to the best source and we can attribute this properly to the creator." (Which is a huge problem that I'm personally interested in.)
I would say we saw that pretty early on, but we're still pretty early on in executing against that the vision of making Pinterest the largest inventory of the world's objects.