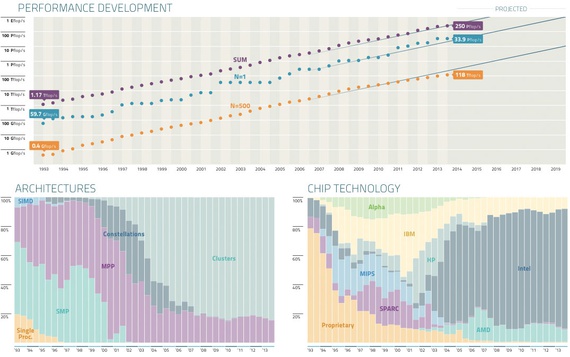 1. After years and years of American dominance, the Tianhe-2, a Chinese machine, sits atop the world's supercomputer rankings. 
"Although the Chinese are still sitting in the top spot, the U.S. is the leading consumer of supercomputers, with 265 of the top 500 systems. That's up from 253 last time. China, meanwhile, has edged out Japan as the second largest consumer of supercomputers."
2. CUNY's Digital Labor Working Group is worth watching.
"It is my argument that, as Jonathan Beller has argued in his book The Cinematic Mode of Production, attention, or what I'd like to refer to as "presence," (for reasons I'll get back to) is the source of value on the Internet. In the case of Bleacher Report, what is rhetorically structured as help and facilitation is in fact a way to turn value production into a process that is as cheap and as infinite as possible. The site endlessly renews passionate sentiments, filters them through an interface that transmutes them into metrics of abstract attention (measured as eyeballs and click-thrus), and then uses that attention as the basis for a very particular exchange: money from ad companies for the attention of its visitors and users. Ultimately, the work of both writers and readers is valuable merely as presence, produced by and for the interface. And it is the interface, or interfaces, that bear particular investigation."
3. These 1930s sexting (sexttering?) acronyms run from saccharine to randy. Some are named after pleasant European places. 
"ITALY: I Trust And Love You
VENICE: Very Excited Now I Caress Everywhere
NORWICH: (k)Nickers Off Ready When I Come Home"
4. Stephen Wolfram, of Mathematica and Wolfram Alpha, is releasing a programming language that he thinks is very important. 
"At some level it's a vast unified web of technology that builds on what we've created over the past quarter century. At some level it's an intellectual structure that actualizes a new computational view of the world. And at some level it's a practical system and framework that's going to be a fount of incredibly useful new services and products."
5. Meanwhile, data drowns more people all the time.
"It's not uncommon for attorneys to sort through and make sense of upwards of 300 terabytes of data when preparing for a case [and] the massive volume of data simply outpaces the capabilities of traditional technology tools to process that much information in a timely fashion."
P.S. An HTML correction from yesterday's newsletter! The link to IBM's call center services was broken. This is the correct link. Thanks for spotting the problem, Jeremy S.
Tell Your Friends: Subscribe to 5 Intriiiiiiiiguing Things!
ITALY