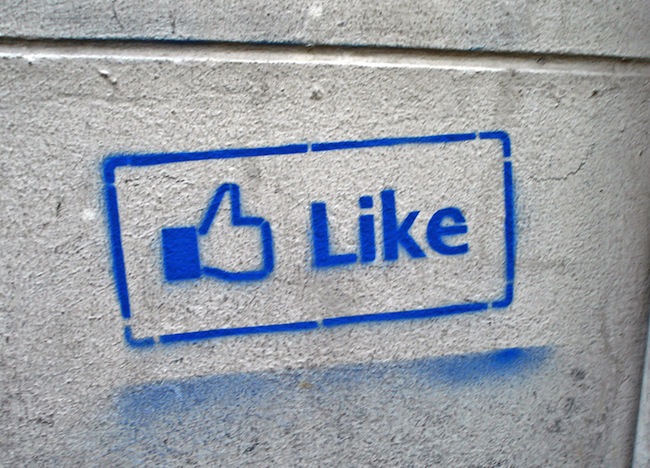 In November of 2009, B.J. Roberts, the sheriff of Hampton, Virginia, ran for re-election. A group of workers in Roberts' office, however, among them one Bobby Bland, weren't enthused about the prospects of their boss's continuation in his role. So they took to their Facebook accounts to protest the run: They Liked the campaign of Roberts's opponent, Jim Adams. Despite the minuscule mutiny, however, Roberts won the election. He then chose not to retain Bland and the others as his employees. The dismissals, Roberts said at the time, were the result not only of  budgeting concerns, but also of the workers' hindrance of "the harmony and efficiency of the office." The sheriff had not liked his workers' Likes. 
Bland and his colleagues took Roberts to court, arguing that, in the dismissals, Roberts had violated their First Amendment rights. In April of 2012, however, the U.S. District Court of Eastern Virginia dismissed the case on the grounds that a Like didn't involve an "actual statement," and therefore was "insufficient speech to merit constitutional protection."
Yesterday, however, that decision was overturned. A federal appeals court ruled that a Facebook Like is, indeed, a form of expression that is covered by the First Amendment. Clicking a button is, per the decision, a protected form of speech.
Bland v. Roberts has been watched closely, and for good reason. It's obvious that First Amendment freedoms extend to the Internet. It's more obvious still that the expressions and discussions that happen to be mediated through fiber-optic cables are precisely the kind of thing Mr. Madison and his merry band of misfits envisioned when they went out of their way to write the Bill of Rights as extensively as they did. So courts have, in the past, granted First Amendment protection to written posts on Facebook, as Judge Raymond Jackson pointed out in his initial ruling. Which is both appropriate and unremarkable, and precisely how the Bill of Rights was meant to work: Its protections expand to accommodate new times and new technologies.
But all the obviousness is obvious only insofar as the conduct carried out on digital platforms has been directly analogous to the protections laid out in the First Amendment: speech, assembly, press, religion, petition. The question Bland v. Roberts really explores is the extent to which digitally mediated expressions are, indeed, expressions in the same way that petitioning and pamphleteering and, yes, speech-making are. In the case of the Like button, does a form of expression so devoid of creativity on the part of the expresser -- to click or not to click -- deserve protection? 
Judge Jackson's answer was no. When he dismissed the suit last year, he did so under the logic that First Amendment freedoms may be extended only to "substantive statements" -- to digital speech in the strictest sense of the term.