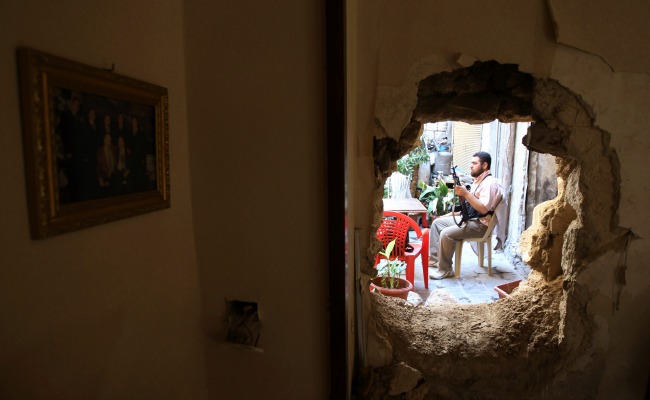 When the Congress of the United States of America authorizes a military intervention, the result is usually a war. American presidents, even after the passage of the 1973 War Powers Resolution, generally have not sought congressional approval in advance of brief interventions and targeted military strikes. That makes Obama's request for Congress to authorize the use of force in a limited strike against Syria unusual.
But I wonder if there's not also a logic of escalation that comes into play now that Obama has requested Congressional authorization, creating a very real possibility that the result of a formal authorization for use of force will be a more aggressive or protracted intervention than what we'd have seen had the president not sought Congress's buy-in. If Obama had acted alone to order a bombing campaign over Labor Day weekend, that would likely have been the end of it. Outraged liberals and furious isolationist Republicans would have united in criticism of his use of presidential power, rallying forcefully against further intervention in a conflict the vast majority of Americans don't want the U.S. to enter.
Now, however, we are seeing pressure from Republican hawks for the administration to go beyond Obama's rather clinical rationale for intervention -- upholding the international norm against chemical-weapons use that the major norm-setting international institutions, such as the U.N., scarcely seem devoted to any more. Senators like John McCain and Lindsey Graham want the outcome of the congressional process to be a strategic plan for resolving the conflict in Syria and removing Bashar al-Assad from power.
"We cannot in good conscience support isolated military strikes in Syria that are not part of an overall strategy that can change the momentum on the battlefield, achieve the president's stated goal of Assad's removal from power, and bring an end to this conflict, which is a growing threat to our national security interests," McCain and Graham said in a statement Saturday.
The same message is coming from a chorus of hawks in the press, who are arguing that an intervention that sends a message on chemical weapons but fails to change the balance of power in the underlying conflict is inadequate. "Congress should not support any resolution that does not, in addition to targeting chemical weapons, also aim to turn the tide against Assad and pressure him to seek a negotiated settlement," National Review's Mario Loyola argued, in one of many examples of people calling for a broader approach. Nor is it just hawks -- an intervention without "an objectives-based strategy" defies logic, according to Frederic Hof, the former Obama State Department point man on Syria. One writer has even accused Obama of flirting with "appeasement" in Syria.
Obama on Tuesday reiterated before a White House meeting with congressional leaders that any intervention would be limited. "This is not Iraq, this is not Afghanistan," he said. "This is a limited, proportional step that will send a message not only to the Assad regime, but to other countries that may be interested in testing these international norms, that there are consequences."