Photos by Deborah Fallows
We were on the east side of Columbus, Mississippi a few weeks ago, seeing the distressed facilities of a factory that still makes toilet seats. Next stop was an abandoned trouser factory, and then the bricked up marble headstone factory. In between, one of our hosts mentioned that we would pass near the orphanage.
"Orphanage! That is so sad," I said, envisioning something Dickensian or out of the darker side of Harper Lee. "Actually, the children live very well," rebutted our host gently.
So I set out the next day to visit the orphanage, which everyone I met in Columbus called the Palmer Home.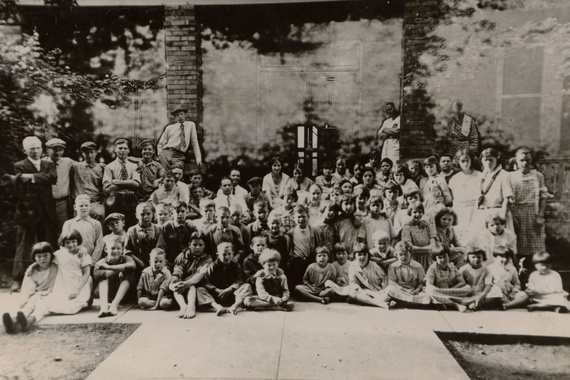 The Palmer Home for Children, first known as the Palmer Orphanage, was started in 1895 by the First Presbyterian Church of Columbus with help from all the other churches in town. It still retains its strong Christian heritage. Like any institution that has endured for more than a century, the Palmer Home has felt the effects of wars, economic ups and downs, and in its particular purview, a shift away from the public embrace of classic orphanages, the wane and wax of government engagement with child welfare issues, and major shifts in the demographics of the American family. There was also a fire. In 2003, the Palmer Home opened a second, smaller campus in Hernando, MS.
One big change that affected the everyday and overall lives of the children came in the 1960s, when the Palmer Home began moving its children out of big traditional dorm-like buildings to on-campus individual homes. This idea, which was new to the times and especially new in the south, was a move toward more family-style living. The cottages, as the houses are quaintly called, were designed for 6 – 8 children to live with a set of houseparents, the overall effect resembling a much more "normal" family life.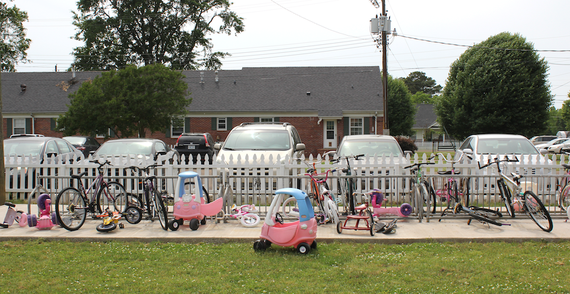 My guide around Palmer Home that fine spring day told me a particularly poignant story behind one of the early cottages. In 1967, there was a catastrophic midair collision between a Piedmont Airlines Boeing 727 and a twin-engine Cessna over Henderson, North Carolina. Everyone aboard the two planes was killed, 82 people in all, including three from Columbus:  J. Dudley Hutchinson, the owner of a wholesale food company, his son of the same name, and a new employee, C.L. Hutcherson. They did not leave orphans, but they did, in effect, leave a gift to the orphanage, which came in the form of a memorial fund from the people of Columbus. Today that is Hutchinson House, one of the first of the 7 cottages there now.
The main building, called the Lindamood Building, of the Palmer Home looks as grand as many of the private ante-bellum homes that grace Columbus, especially considering it was built as an institution. Lindamood housed children back in the day, and it now houses administrative offices, a big kitchen and a dining room that can hold all the kids.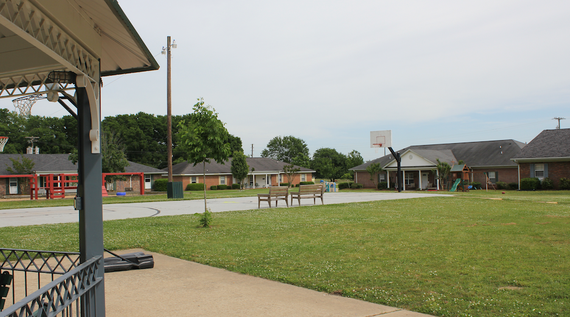 The residential cottages, long one-story ranch-style in design, are set around the main lawns with a playground, basketball court, and lots of running space.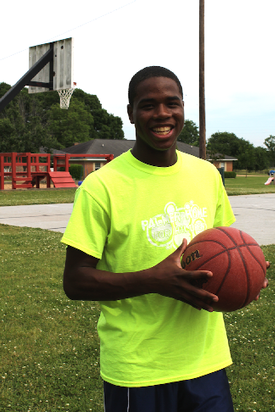 Horses and stables are off to one side; a baseball diamond  and a swimming pool off to another. There is also a gym. When I visited, some boys were playing basketball, and one girl was skipping across the lawn and another was trotting by on a horse. The campus sprawls over 110 acres, amounting to a small farm with vegetables, orchards and 12 big greenhouses, which were abloom with all sorts of flowers, including my favorite gerber daisies.
The farming is a source of revenue for the Palmer Home, from produce they sell at the local farmers' market to their new venture, a Community Supported Agriculture (CSA) program where people buy a season subscription for fresh produce. It is also a source for the children to learn farming skills and to earn pocket money by working on the farm.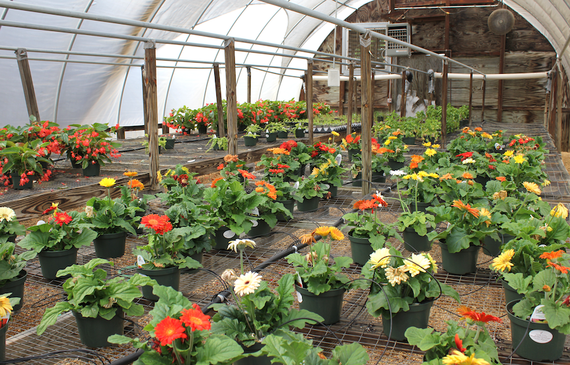 There is also school space on the grounds, where some of the kids are home-schooled. Most, however, fan out to public and private schools around town, whichever seems to be the best match. There is an  abundance of supplemental opportunities and support – camping and fishing trips, trips to Disney parks, service trips, tutors, therapists.
I visited one of the cottages, which reminded me of the houses where some of my childhood friends from St. Francis Xavier elementary school in the Chicago suburbs lived. My friends were from big families, 7 or 10 kids.  Everything in their home lives seemed industrial-sized to me, organized to ladle out life and love in well-managed, huge portions.  The living space in the Palmer Home cottages was similarly expansive, and stretched out along a long hallway with double bedrooms, decorated as individually as new college freshmen do, and bathrooms connecting pairs of bedrooms. The laundry room had double sets of washers and dryers; in this house, the kids who were old enough to manage each had a day to wash her own clothes.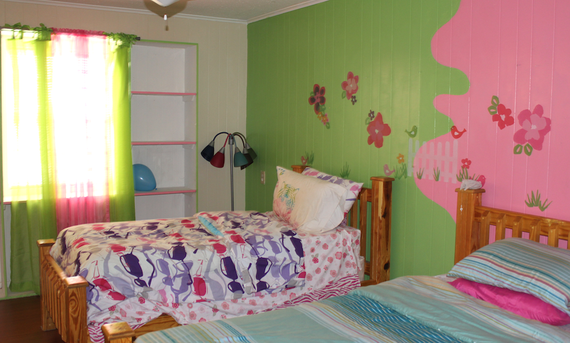 I saw some of the 7 girls living in the house I visited, along with their small but very strong-looking housemom, who had a new baby of her own, and a husband. Houseparents in each cottage live 3 weeks on and one week off; often R&R is taken in a separate small cottage on campus. One unusual feature of Palmer Home is that many sibling-groups arrive, and sometimes, if logistics work, siblings even live together in the same cottage.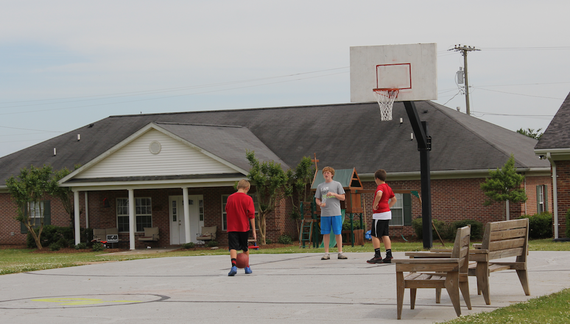 The remarkable aspects of a place like the Palmer Home probably aren't news to anyone who has had experience with children's residential caregiving in the US. But to me, the bucolic, healthy images there were as far away in my mind from anything related to "orphanage" that I could drum up.