Each year, I keep a running list of exceptional nonfiction for The Best of Journalism, a weekly email newsletter I publish. The result is my annual Best Of Journalism Awards. I couldn't read every worthy piece published last year and haven't included any paywalled articles or many of the numerous pieces from The Atlantic that I enjoyed*. But everything that follows is worthy of wider attention.
The Art of the Personal Essay
ORANGE COAST / Center of the Universe by Jay Roberts
Man vs. Nature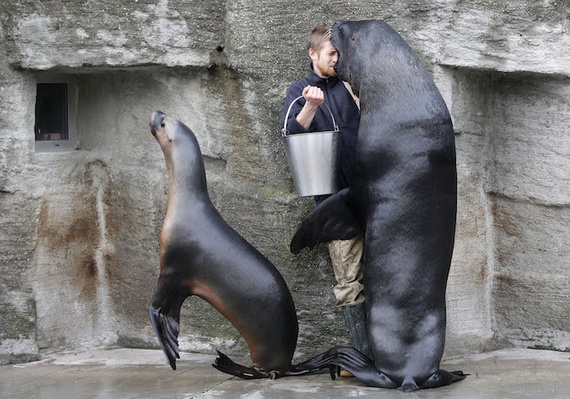 THE NEW YORK TIMES / There's a Reason They Call Them Crazy Ants by Jon Mooallem
"It's common in Texas these days for a person who is shown one of these heaps of dead ants to take several seconds to realize that the solid surface he or she is scanning for ants actually is the ants."
PACIFIC STANDARD / The Most Senseless Environmental Crime of the 20th Century by Charles Homans
"It was one of the fastest decimations of an animal population in world history—and it had happened almost entirely in secret."
Matters of the Belly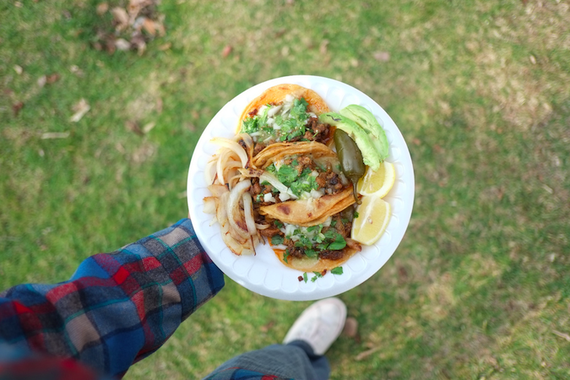 SMITHSONIAN / Can Starbucks Do for the Croissant What it Did for Coffee? by Corby Kummer
"A rising tide of pastry knowledge is very, very good for me," he says. "It's good for all living creatures."
OUTSIDE / Chef Blaine Wetzel's Quest to Become the Ultimate Locavore by Rowan Jacobsen
"It was such a rare scenario. This little restaurant in the middle of nowhere, right on the ocean, only 25 seats, with its own farm and its own fishing boats. You don't hear that very often. It caught my attention right away, and then it sparked my imagination."
THE WASHINGTON POST / Too Much of Too Little by Eli Saslow
"Is it enough for the government to help people buy food, or should it go further by also telling them what to eat?"
THE NEW YORK TIMES / The Extraordinary Science of Addictive Junk Food by Michael Moss
"What I found, over four years of research and reporting, was a conscious effort — taking place in labs and marketing meetings and grocery-store aisles — to get people hooked on foods that are convenient and inexpensive."
Made in America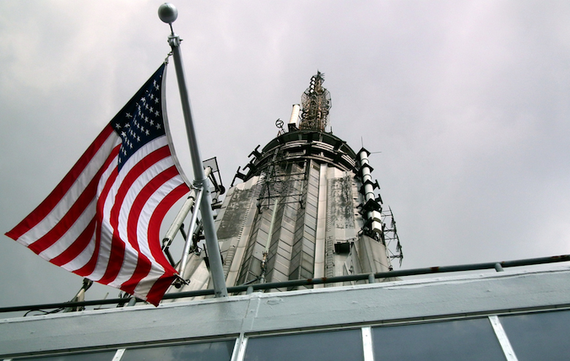 GAWKER / On Smarm by Tom Scocca
"Smarm, whether political or literary, insists that the audience accept the priors it has been given. Debate begins where the important parts of the debate have ended."
THE TELEGRAPH / Hugh Laurie's Los Angeles by Hugh Laurie
"Los Angeles, and especially the abbreviated LA, has become a byword for the shallow, the ephemeral, the vain – and it is the duty of any right-thinking Englishman, properly cask-aged in rainwater, body dysmorphia and sarcasm, to scorn it. And it's not just the British press who feel this way. The rest of the world, and much of America, treats Los Angeles with the same weird mixture of envy and snobbery – qualities that ought to contradict each other, but somehow never do. Well... I'm heading in the other direction. I'm sticking up for the beautiful city of Los Angeles."
TEXAS MONTHLY / "Y'all Smell That? That's the Smell of Money" by Bryan Mealer
"My sisters and I had no trouble adapting. We liked riding in Rolls-Royces and playing shuffleboard on the porch of our new ranch-style house, the one that Dad purchased on a sixty-day note from the bank. For my second-grade show-and-tell, I brought a mason jar full of crude oil that Dad had skimmed off one of the rigs. Standing in front of my class, I popped open the lid and dipped a finger into the green-black liquid. As it streaked down my hand, the room filled with its sulfury vapor."
WASHINGTON POST / After Newtown Shooting, Mourning Parents Enter Into the Lonely Quiet by Eli Saslow
"The room went quiet as she began reading the names. Daniel Barden. Seven. Dylan Hockley. Six. Ana Marquez-Greene. Six. Six. Six. Six. Seven. Six. How long could one minute last?"
THIS AMERICAN LIFE / The weekly radio show consistently produces some of the best journalism in the country, so much so that creating separate listings for every exceptional story would overwhelm this list. Winnowing them this far as been difficult, but I'd especially urge listening to Cars, House Rules, Taking Names, The One Thing You're Not Supposed to Do, and Harper High School Part I and Part II.
THE VERGE / For Amusement Only: The Life and Death of the American Arcade by Laura June
"During his long, popular tenure as mayor of New York City, he shut down brothels, rounded up slot machines, arrested gangsters on any charge he could find, and he banned pinball."
THE AWL / Why Is America Turning to Shit? by Yasmin Nair
Sports & Leisure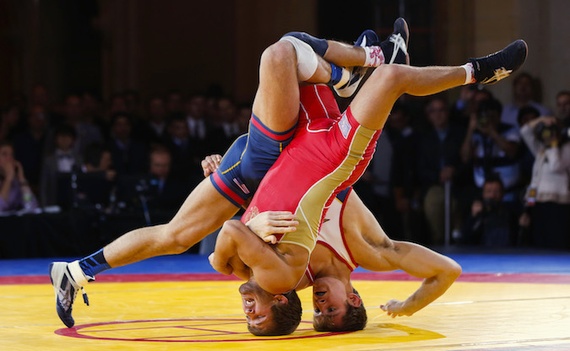 VICE / Cold Water in Texas by Kerry Howley
"Adrenaline swallows the pain but not the scrape of bone-on-bone, the pop, some deep and definitive readjustment in the mechanism that is his hand. He's worried that bone has already broken through skin, but when he looks the wound is still invisible."
DEADSPIN / The One-Legged Wrestler Who Conquered His Sport, Then Left It Behind by David Merrill
"An absence isn't a weakness if you make it someone else's problem."
GRANTLAND / The Nastiest Injury in Sports by Neal Gabler
"...the three most important letters in sports are not NFL, NBA, MLB, or NHL but ACL, as in the dreaded anterior cruciate ligament, that little bundle of collagen right at the center of your knee. It is that bundle that tears apart, leaving athletes to scream, cry, and pound the turf or court in frustration and torment. There are nearly 400,000 ACL repair procedures each year in the United States."
RIVERFRONT TIMES / Pros and Cons: Ex-inmates Redefine Handball at Forest Park by Jessica Lussenhop
"Three decades ago the handball community in Forest Park was forever changed when one of its own was gunned down as he left the courts. Today the man's killer is a frequent visitor to the Forest Park courts, though he hides his identity from the handball players who continue to tell the story of the 1979 murder in almost mythic terms. But more on that later."
War & Peace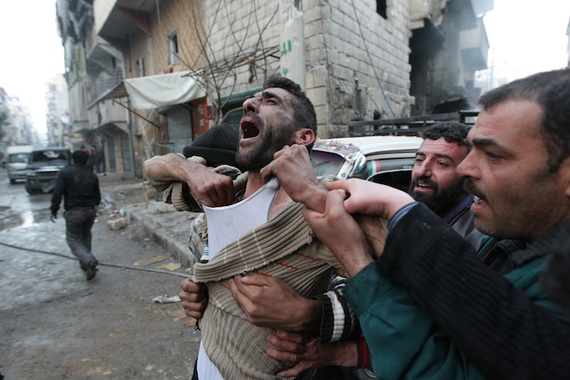 THE GAZETTE / Other Than Honorable by Dave Philipps
"All told, more than 76,000 soldiers have been kicked out of the Army since 2006. They end up in cities large and small across the country, in hospitals and homeless shelters, abandoned trailers and ratty apartments, working in gas fields and at the McDonald's counter... It doesn't take serious misconduct to be discharged and lose a lifetime of benefits. The Gazette found troops cut loose for small offenses that the Army acknowledges can be symptoms of TBI and PTSD. Some soldiers missed formation a handful of times or smoked marijuana once. Some were discharged for showing up late or missing appointments. Some tested positive once for drugs, then were deployed to combat zones because the Army needed the troops, only to be discharged for the drug offense when they returned."
AEON / Small Things by Philip Ball
"The discovery of a microscopic world shook the foundations of theology and created modern demons."
THE NEW YORKER / The Intelligent Plant by Michael Pollan