Here is the "reinvention and resilience" theme I will try to deal with in this post and in coming days: What is the combination of planning, public choice, private character, historic legacy and "path dependence," plus accident and sheer blind chance, that can put a community on an improving course -- more jobs, more opportunity, more satisfying life choices for more people -- rather than the reverse?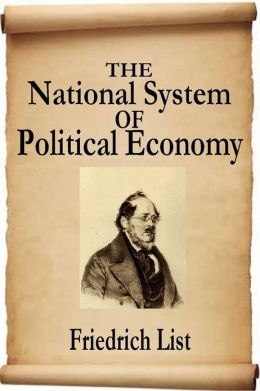 Yes, I know: thousands of scholars have written millions of words on just this question. The image at right is about one famous early attempt, which I described long ago in our pages. The chance that my wife and I will discover "the" key to community success or failure as we go from place to place is exactly zero. But -- as has been the case over the years as we have lived and traveled in Asia, Africa, and Europe -- we keep coming across interesting examples with provocative implications, and I'll introduce another of them here.
When we were in Burlington, Vermont, I mentioned the puzzle of the local Internet company Dealer.com. Inside its headquarters, you would have thought you were in Mountain View. When you stepped outside, you were looking not at Highway 101 but at Lake Champlain, now perhaps with ice floes. How did a company like this end up so far from the tech-world ecology that spawns startups in the familiar SF-Seattle-Boston-London-Shanghai centers? We know that it's a virtual world, and in theory you can do high-value work anywhere. But in practice most of today's highest-value collaborative work takes place in clusters, where people are drawn to be with others of similar training and interests, where one successful firm gives rise to spinoffs, where communities evolve to provide the services, comforts, and daily experiences each group values.
In Burlington's case, we heard about all the efforts to help a tech cluster emerge -- and about the enduring importance of IBM's having established a major research center in nearby Essex Junction more than 50 years ago. IBM itself employs only half as many people locally as it did at its peak, but as I described last fall it seems to have made a lasting change in the economic and educational life of the area. Tech-trained families came north for IBM. Many of their children stayed in Vermont, or came back after traveling; some started tech companies of their own. Dealer.com employed some of them -- and, we were told, its recruiting had a specific emphasis. It looked for people with the same tech or business skills that would count in the Bay Area or in Boston -- but who also had some family-tie, recreational, temperamental, or other reason to be interested in the outdoorsy Vermont life. (Since then, by the way, Dealer.com has been acquired for $1 billion. When the Northeast thaws out, we'll go back to ask them about how this affects their sense of Vermont-based localism.)
---
A similar puzzle arises from the tech company, Esri, that has transformed the economy of Redlands, California -- and that is our partner, providing mapping software*, in this American Futures project.  The puzzle, again, is why -- and why here?
Redlands had traditionally been an orange-growing town, and a university town, and a medical center for adjoining mountain and desert communities, and for a while the preferred bedroom community for officers from nearby Norton Air Force Base. But none of these prefigured the emergence of an engineer-heavy "Geographic Information Systems" company, which is the niche Esri occupies and leads worldwide.
Esri was founded more than 40 years ago, by a husband-and-wife team, Jack and Laura Dangermond, who had grown up in Redlands and decided to come back after graduate school at the University of Minnesota and Harvard. It started to emerge as a major economic force by the early 1990s. This was fortunate timing for Redlands, to say the least. At just that time Norton Air Force Base, which during its Cold War heyday had been a very sizable bomber, missile, and defense-research center, was being shuttered as part of the Bush I/Clinton-era rationalization of surplus bases. The Norton population had by definition been transient. But many of its officers and their families chose to stay or to return when they left the Air Force, and even during their active-duty years in the town they often played a big role in civic projects. The removal of Norton could have been a serious problem for the regional economy.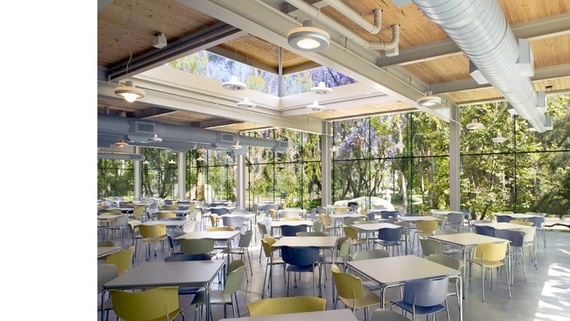 Apart from helping the area through the base-closing bump, the continued growth of Esri has meant thousands of new tech-industry jobs in a city where that represents a large share of the professional work force. Plus new demand for restaurants, entertainment, local retail, and other attributes of cities that seem economically alive -- and museums, concerts, and other markers of healthy civic culture.   
Much more than the now-absent Norton, Esri has also changed the human look of the town. Through much of the 20th century, Redlands's ethnic makeup had been an Anglo/Latino balance. Among the whites, there were large groups of Dutch immigrants and their descendants (as in Holland, Michigan); Mormons (whose forebears settled the area in the 1840s and 1850s before being recalled to Utah by Brigham Young); and Dust Bowl-era emigres from the Plains and South. Among the Latinos, nearly all were Mexican and many of those were from families that had been in the area for several generations, having first come north after the Mexican Revolution of the early 1900s.