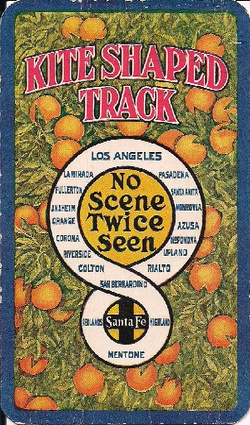 [Introductory note from JF: As mentioned two days ago, my wife and I are now in Southern California, in my original home town of Redlands, applying the "what makes a city resilient?" test to a place I'm well familiar with. I'm not sure whether it makes me feel better (about the processes of journalism) or worse (about myself and life in general) to realize that I've learned things in several days of interviews I never heard while growing up. 
One of those things, to be explored this week with our Marketplace partners, involves the complex role of transportation in making, breaking, and refashioning local economies. There will be a lot more to say, in this space and on the radio, about the specific place of railroads in what we think of as the car-based life of Southern California. This include the historic role of the Santa Fe "Kite-Shaped Track," as shown above, which ran from Los Angeles out to Redlands and whose orange-hauling freight trains were still running when I was growing up. The local station, amazingly, is still preserved and looks like this: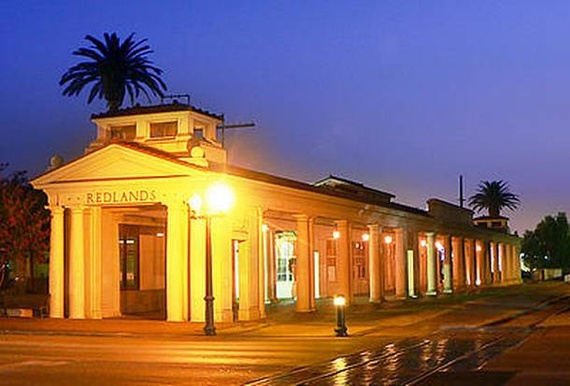 In keeping with the principle that the real goal is to draw connections among developments in different parts of the country, here is John Tierney's installment on what railroads, and their lack, have meant for prospects in our previous stop at the other extreme of the country, in Eastport, Maine. The interactions between Eastport's rail situation and its efforts to remake its economy are also part of our upcoming print-magazine article. Now, over to John.]
---
By John Tierney
You don't need to have a degree in regional planning to know that transportation modes can make a big difference in the economic vitality of a city. 
Reinvention and resilience across the nation
Read more
The small cities visited so far in the American Futures series provide cases in point. We've seen what the arrival of the railroads meant for the phenomenal growth of Sioux Falls, South Dakota in the 1880s – and how the greater difficulty of getting rail service into Rapid City, SD, helps explain its historic economic disadvantage, relative to Sioux Falls. 
Burlington grew to be the largest city in Vermont because its position on Lake Champlain enabled it to be a center for trade, and when railroad service arrived there, it helped turn Burlington into a busy lumbering and manufacturing center. And some of the most important industries in Holland, Michigan, have thrived over time in part because of that same combined presence of water transport (via Lake Michigan) and rail connections. 
A different story emerges from tiny Eastport (population 1330), located on the coast at Maine's northeastern tip. Unlike the other cities profiled so far, Eastport has seen its population decline over the years; the population now is one-quarter of what it was in 1900. And Eastport has suffered economically to a greater extent than the other cities we've looked at. Some of Eastport's decline and hardship can be traced to its loss, in the 1970s, of a railroad connection.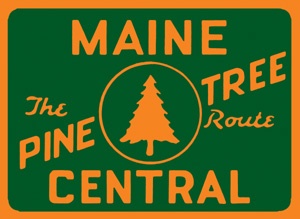 Maine Central Railroad, which had been losing money on its branch line to Eastport, finally abandoned the line in 1978. The rail service had been important to Eastport in the days when it was home to sardine canneries, but that industry had long since faded, so Maine Central pulled the plug. The trains stopped running, and in 1980 the track was pulled up from the rail bed.