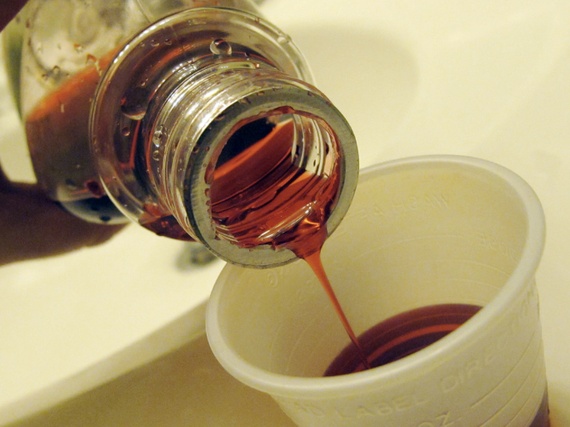 I spent hundreds of hours talking about the law on the radio this year but one question, one exchange, especially sticks out. It was this summer, a few weeks after the five conservative justices of the United States Supreme Court extinguished the heart of the Voting Rights Act in Shelby County v. Holder. The station's host had with him a local lawmaker who supported voter identification efforts underway in her state. "If I need to show identification at a pharmacy to get cold medicine" she asked me on the air, "why shouldn't I have to show identification to vote?"
It's a question loaded with import as we begin what promises to be yet another year of voter suppression in America. For it's a question that Republican officials and other supporters of voting restrictions have been asking all over the country over the past few years, in countless iterations, as they relentlessly push ahead with measures that purport to ensure "fairness" and "accuracy" in voting but that are designed instead to disenfranchise the poor and the elderly, the ill and the young, and, most of all, people of color.
They ask that question in Florida and in Texas and in North Carolina and in Virginia, in virtually every state that was, until last June, encumbered by Section 4 of the Voting Rights Act. And they ask that question in Pennsylvania and Wisconsin and Ohio. They ask that question wherever partisan efforts are underway to further cleave the electorate into haves and have-nots. It's a question as simple as it is flawed, one that polls well even though it is based upon a series of self-perpetuating myths.
The challenge for those who oppose these new restrictions, for those who believe the current generation of voter suppression laws are a pernicious assault on core democratic values, is to find an answer to that question that creates traction among the American people. That answer must make it clear why—as a matter of law, politics, history, and morality—going into a pharmacy (or boarding an airplane, or buying liquor) is (and ought to remain) a different American experience from going into a voting booth to cast a ballot.
You know who had a good answer for this variety of question? Richard Nixon. In 1957,  after the Senate passed an amendment that watered down that year's already-diluted civil rights legislation, Eisenhower's vice president said, "This is one of the saddest days in the history of the Senate. It was a vote against the right to vote." And so are votes today for these new ID laws. They are votes against the ability of fellow citizens to cast a ballot or to have that ballot counted. They are votes that are hostile to the least powerful, the most vulnerable, among us.
What did I do when confronted with that question on the radio? I told my host and his guest, the elected official, that most Americans have a constitutional right to vote but no constitutional right to cold medicine. Alas, there wasn't nearly enough time, and it certainly wasn't the proper venue, to respond as fully as I would have liked.  That time now has come. There are many good answers to the dubious question at the heart of the voter suppression fight. Here are a few of them. 
Registered voters already have to show identification.
If I need to show identification to get cold medicine, why shouldn't I have to show identification to vote? First of all, the premise of the question is false. Registered voters today do have to identify themselves in order to vote—and they always have. They have to provide proof of who they are and have that identification checked against registration records. For centuries, the vast majority of American citizens have done this accurately and honestly, using a variety of documents that establish their citizenry and/or their place of residence.
The central question surrounding the new voter identification laws instead is what type of identification registered voters now must show to cast a ballot or to have that ballot counted in our elections. In the name of combating "voter fraud," or preserving what we now euphemistically call "ballot integrity," this argument posits that some of the old forms of identification—like a receipt from the electric company—are insufficient. So lawmakers now seek to require voters to get new forms of ID—like state-issued photo cards akin to driver's licenses.
Now, if you can afford to drive and already have a driver's license, the idea of obtaining such a government-issued photo identification is no big deal because it was no big deal to you when you first got your license. You drove (or were driven by family or friends) to a licensing office, you waited in a line, and you got your card. The whole episode took a few hours—and then you largely forget about the process for the next five years or so, until you lost your license or had to renew your old one.
But if you cannot afford to drive, and thus don't need a driver's license, the idea of getting a photo identification is much more daunting. Since you don't drive, it's difficult to get to and from a government office to get your new photo identification. Maybe most of your friends and family don't drive, either. Or maybe you are too old or too ill to get behind the wheel. Or maybe you cannot get time off from your hourly job. Or maybe the cost of getting there, in terms of transportation fees and lost work hours, is prohibitive. Here's how the ACLU puts it: