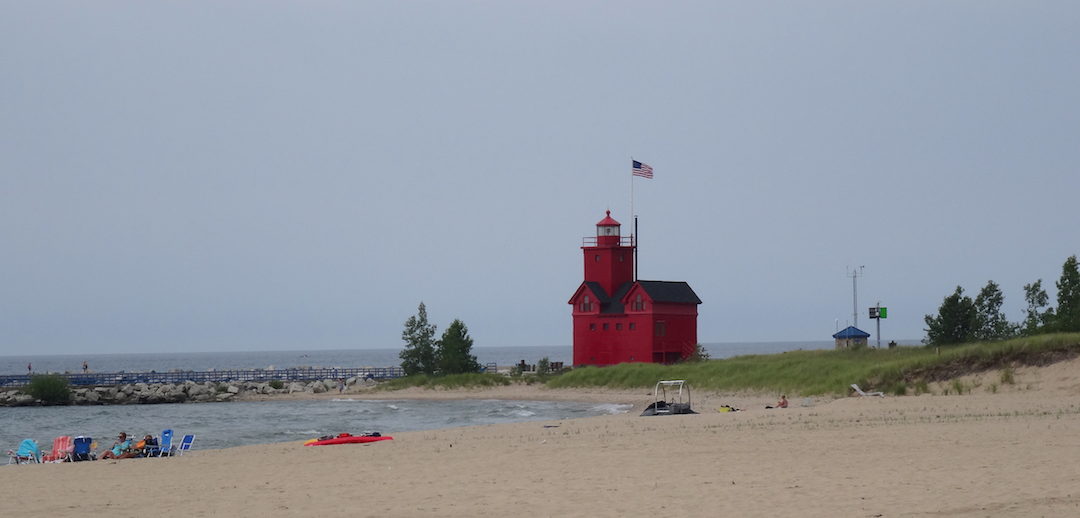 There is a category of things you "learn" from travel or other experience that you simply weren't aware of before. Example: it is obvious once you travel around in the Dakotas that they really should have been two states -- but East and West Dakota, not North and South. And that the political dividing line should have been what is also the natural and geological and climate-zone divider, the Missouri River, which in that part of the country runs largely north-south. Obvious once you see it, but something I had not thought about before.
A different kind of learning involves things you already "knew" but whose implications and importance you had not really absorbed. One more of these reminders from Holland, Michigan is the crucial impact on civic culture of locally based wealth.
To sum up that impact: a lot of what is successful, resilient, and attractive about this town seems directly connected to the fact that many of its significant companies are locally owned or locally headquartered, rather than sub-units of big global corporations.
Of course everybody knows that family- and personally owned businesses can behave differently from publicly traded firms. For the big corporations, it is a compliment rather than a criticism to say that ultimately they care most about dividend growth and "maximizing shareholder value." Toward that end layoffs, outsourcing, cost-cutting, cheese-paring, union-busting -- you name it, and if it can arguably lead to greater long-run corporate profitability, then by definition it is what management should do.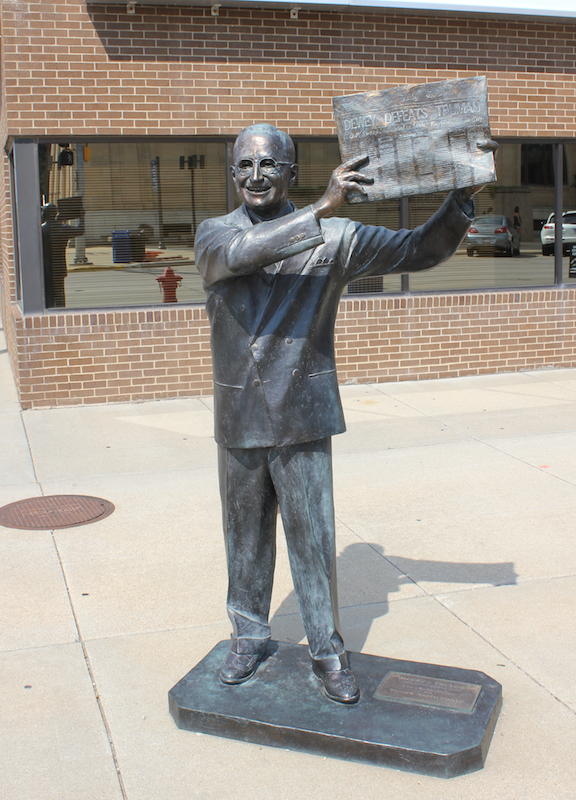 A family or privately run business can do things differently, for better and worse. Worse: management jobs for relatives, whether competent or not. Better: deciding in some cases to take a temporary loss, or settle for less-than-maximized profit, in exchange for some other goal. Through its decades of collapse, the newspaper industry has illustrated these tradeoffs. Family ownership has led to its excesses: Hearst, McCormick , Murdoch. But also to some great ambitious traditions: Binghams (until they sold), Chandlers (until they sold), Grahams (until they sold), Sulzbergers (....), etc. By the way, that's part of the McCormicks' legacy shown in the photo, via  life-sized recreation in Rapid City SD's "City of Presidents" outdoor-art display.
What's the connection to Holland? Like everyplace in America, its economy is tied to international trade and big global corporations. Many of its strongest manufacturers make auto-industry and aerospace components. Haworth, Herman Miller, and nearby Steelcase sell into the world office-furniture market. The Padnos family's scrap and recycling company, mentioned earlier, has big markets in China. The Amway corporation, founded and run not far away, is of course a global titan.
But an unusually large amount of Holland's economic activity comes from companies that have their headquarters right in the vicinity, or are still owned and run by people who live in the immediate area. And every single person we spoke with emphasized the difference that this awareness of local circumstances, this involvement in local long-term prospects, and this latitude of policy for family-owned companies made in the region's life.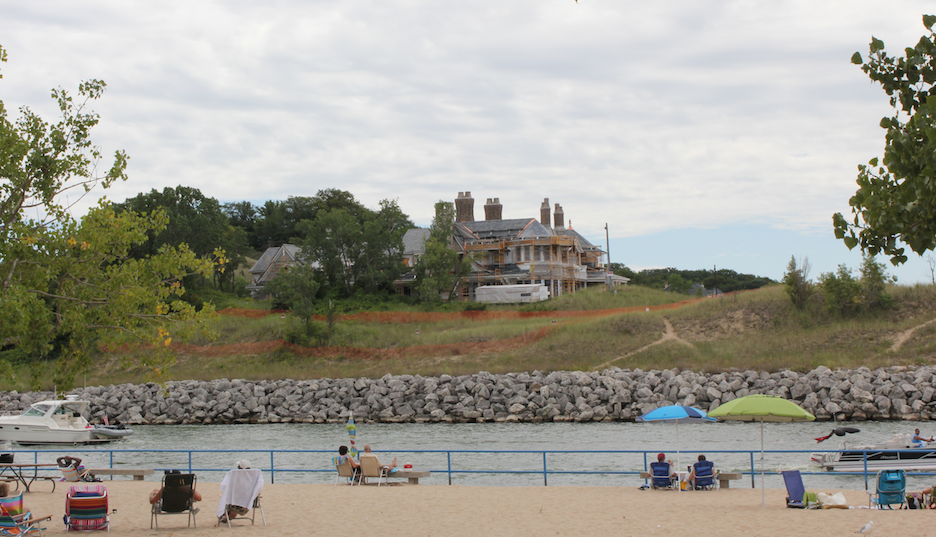 Not always in a positive way. A big local flap involves descendants of the two enormously rich Amway-founder families: the DeVoses and the Van Andels. That's a controversial new Van Andel mansion in the picture, going up inside a gate-protected community but with a commanding prospect on the nearby public beach.
On the one hand, the two families' philanthropic mark is everywhere. We saw the vast DeVos Fieldhouse sporting complex at Hope College (which is part of Holland's downtown) and met people who worked at the nearby Van Andel Institute, a medical-research center. On the other hand, the DeVoses have played a big part in right-wing politics, and one of the Van Andel descendants is involved in what seems an almost feudal dispute, also related to the house shown above. Short version: