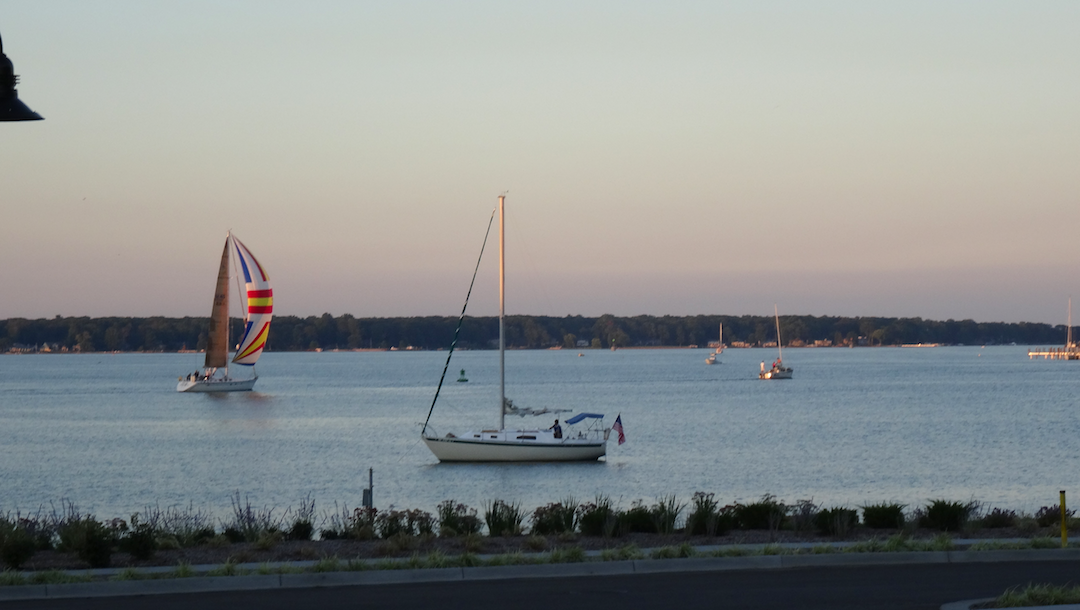 Over the past few weeks my wife and I have had a lot to say about the little lakeside manufacturing town of Holland, Michigan. Main themes: conservative Dutch-religious influence for better and worse, manufacturing culture, economically important and unevenly assimilated immigrant community, culturally important though sometimes controversial local corporate dynasties, resurrected downtown, idiosyncrasies of local language, and on through the list.
Reinvention and resilience across the nation
Read more
I was preparing one last "substance" post on Holland, about the gay-equality initiatives that have run into trouble from the city government and the leadership of the church-affiliated local Hope College. I talked about the resulting controversies with many people including (at the New Holland Brewery) with the mayor.
But many people have written in on that very theme, so for now I'll wrap up with their letters and some others on larger themes from this small town. At the end of this post, a preview of where we are headed next.
'I won't live there.' I got a lot of messages in this vein:
I'm a graduate of Hope College, magna cum laude in [XX subject in the late 1970s]. I know the area well.  I have some Dutch ancestry.  My sister is [an official] about 30 miles north.  I know Holland and western Michigan and Dutch-American culture from the inside.

I grant all the excellent qualities you have written about --hard work, ingenuity, social cohesion, and a sense of an America very different from DC or NYC.

I won't live in Holland, and when my own children [three ages 15-19] have looked at colleges (or will), I never suggested my alma mater.

My reason: the social narrowness of smug Dutch-American culture.  Athough there is a very significant Latino population in Holland, it has not successfully challenged Dutch-American Christian Reformed hegemony.  That hegemony will allow no compromises.

You alluded to this smugness when you mentioned the failure of the gay rights initiative(s) there. I wouldn't want to raise my children in this atmosphere, and I don't want my children going to college in it.  The hateful things that were said during that discussion give evidence of the smugness of that culture.

I live in Connecticut now (outside New Haven), and there's a lot wrong with CT.  But we experience far more cultural, religious, and racial diversity here.  It's not perfect, but we're working on it.

Holland has many fine qualities.  But it's suffocating for many people, including me.  Do mention the numerous people from Holland, and Western Michigan, who have fled the cultural suffocation.
'I won't live there, either.' To give another sample:
It's interesting how a brief visit imbues one with all sorts of ideas about a place.  I'm sure you've received a lot of letters from residents or locals; this is another one (although now I split time between Evanston/Chicago and Wuhan, Hubei, PRC.

You got the local money part right.  It's the underlying provincialism and Calvinist ethic that one has to be there a long time to understand.  A corollary article might be "What's it like to be an outsider in Holland?"

It gets pretty insulated.  Having grown up there, I'm now a "FIP", as in "fucking Illinois person".  There's a long list of similar story lines.

It gets real small in Holland.  You saw it at its best. [As below]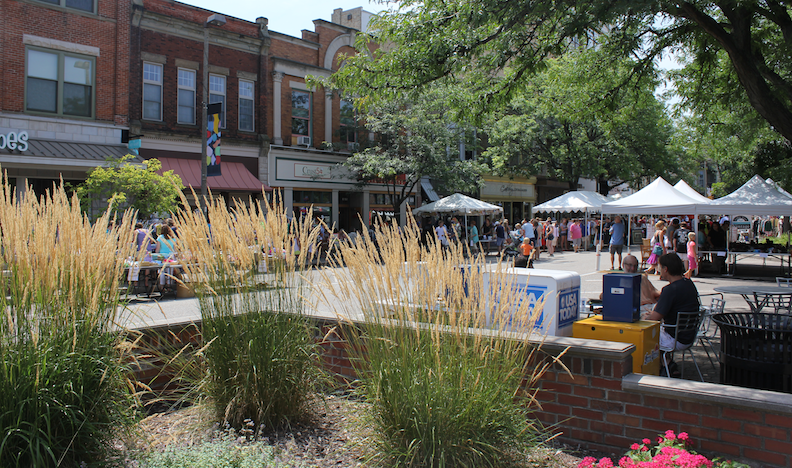 The equality struggle. From a filmmaker nearby. 
As you and your wife continue your journey, I wanted to be sure you are aware of the non-profit Until Love is Equal. (I doubt many Hollanders will bring it up.)...

While the efforts of this Grand Rapids-based group have been determined and well-intentioned, I don't believe the council has taken any action on the issue as a result of ULIE's campaign. I do believe, however, that the campaign's message and media campaign has helped generate fresh dialogue among Hollanders (and surrounding communities) about the average experience of gay citizens in their city. Or maybe not. Could be worth asking?
Yes indeed. We actually heard about ULIE while there, and the controversy over the city's rejection of its measures came up repeatedly. Especially we heard this from some international business people who were concerned that it would mark the city as intolerant and thus make recruiting to Holland a harder sell for professionals they were trying to attract from bigger-city America or overseas. 
Why a Dutch-American community could be less tolerant than the original Holland itself. Also on this theme:
I live in Grand Rapids and it is a bit embarrassing that they cannot figure this out in a region that wishes to emulate their [Netherlands] homeland (as they often proclaim.) We have asked what does it say about being billed as a welcoming community when their leaders out and out reject LGBT as full citizens worthy of protections.

Grand Rapids enacted protections for their LGBT in 1994. MIchigan has more than 20 other cities that have followed since...except Holland. The council rejected its opportunity even after their civil rights committee said overwhelming this was a real problem.
And racially divided. A reader born and raised there writes:
I truly do believe Holland is a unique city, and one ripe for study -- especially after coming to college and getting a better perspective on how most cities of Holland's size operate economically and socially. 

Growing up in Holland, I was a bit of an outcast politically (not just in the town, in my family, too). So I was highly critically ofHolland's political and religious climate. Now I appreciate more fully how valuable an experience it was to grow up in such a diverse climate -- diverse politically, economically, and racially. And now I unabashedly love the city. 

Holland's racial divisions is an issue I would encourage you to pay special attention to. I attended Holland public schools, and by the time I got to Holland High School, there were discussions amongst friends and teachers about the drastic "white flight" experienced by Holland public schools over the past few decades. Of course no empirical study exists, but if you look at the number of students Holland public schools lost -- mainly to schools within driving distance of Holland public (Michigan is a "school of choice" state) -- and look at the changing racial composition of the schools, while also considering Holland's struggle with some pretty serious gang activity in the late 1980s and 1990s, I don't think "white flight" is too strong a term.