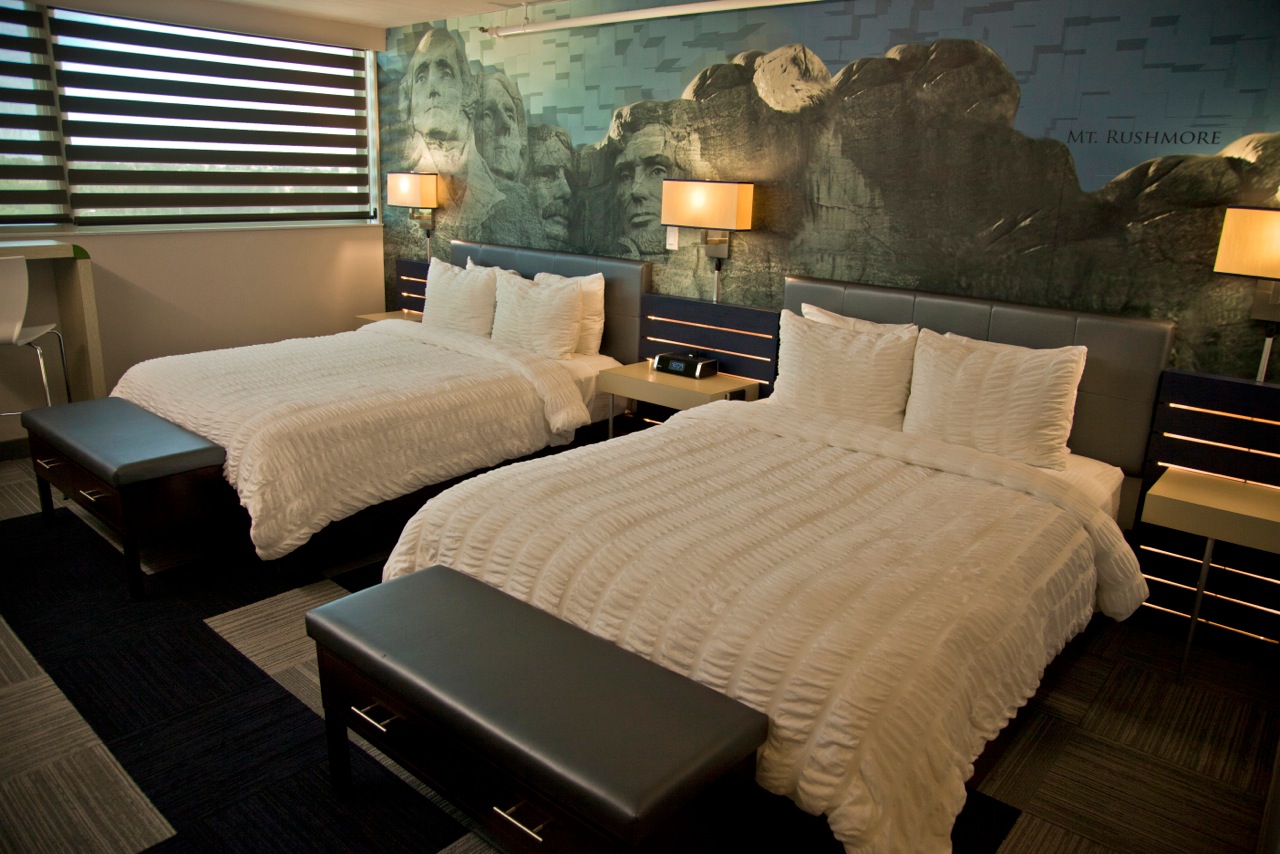 By Deborah Fallows, from Rapid City, S.D.
In late 2009, my husband and I returned from more than 3 years of living in China. I quickly realized that we had missed some shifts in American culture, language, and trends.  One of those was the meaning and ubiquity of the word "green."
In American vernacular, the use of green, previously familiar, had exploded. Everyone was saying "green"; everything was labeled "green".  I was having trouble getting a clear, native-speaker sense of its new boundaries of meaning.
Reinvention and resilience across the nation
Read more
I knew, of course, that green referred to being ecologically-minded or environmentally-aware.  But the word had acquired some new semantic qualities; it was positive and admirable, even cool. Green could describe many things, like clothing or more vaguely, living. There didn't seem to be an antonym. I felt favorably inclined toward "green", but I feared that its cavalier use would wear out the word. Indeed, eco may already be the new green.
I finally, unexpectedly, got a grip on the meaning of green when I spoke with Sacha Merali, the renovation manager of the Adoba hotel, sometimes known as the Adoba Eco hotel, in Rapid City, South Dakota (previously discussed here).  The Adoba was number 5 in our growing list of hotels where we've stayed in the last 2 weeks, as we begin our adventure of crisscrossing the country by small plane.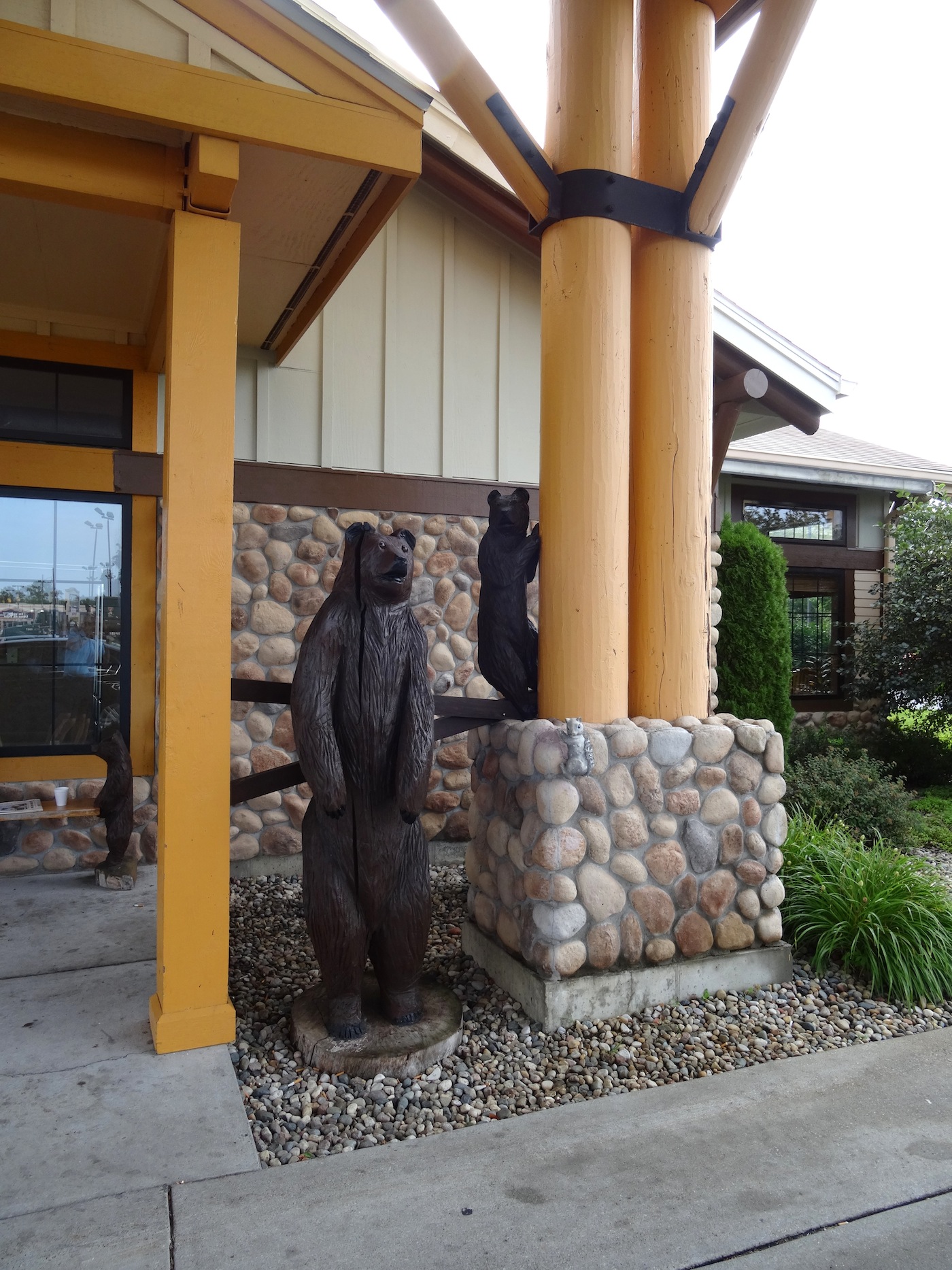 We had started with a bear-themed hotel in Holland, Michigan (left); moved on to Holland's first LEED-certified hotel; "lived" for almost a week in the extended-stay Staybridge Suites in Sioux Falls; tried the historic 1928 Alex Johnson hotel in Rapid City; and then found ourselves in the Adoba.
The Adoba, built more than 30 years ago, had a bumpy history of bankruptcies before it was bought by its current owners in 1995. The Merali family, whose forbears were from India, came from the Congo, via Belgium,  England, Canada, and several spots in the US before landing in Rapid City.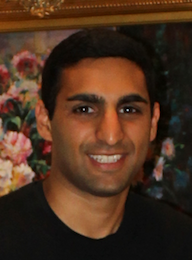 Sacha Merali (right), third generation and now in his 20s, has been leading the drive to build the Adoba into a LEED-certified hotel. I asked Sacha to walk me through a room to show me what "green" means in a hotel. 
We started with the door: The original door and hardware were preserved, but the door was wrapped in an architectural film for a new look. Next came the entry area flooring and room carpet. The entry floor was constructed of floating laminate planks, which were made from crushed paper and grooved to eliminate need for glue, as shown below. Sacha said that the border between the plank surface and the carpet, just visible at the bottom of the picture below, subtly signaled guests to take off shoes, and many ended up doing so.
I had meant to spend only a few minutes on this tour -- we were on our way out of town -- but it turned into one of the moments in which someone is so engrossed in the details of his work that you can't help being interested too. And, as part of the repeated payoff of the travel, I was getting this introduction to the practicalities of eco-construction not in Berkeley or Cambridge but in the western plains.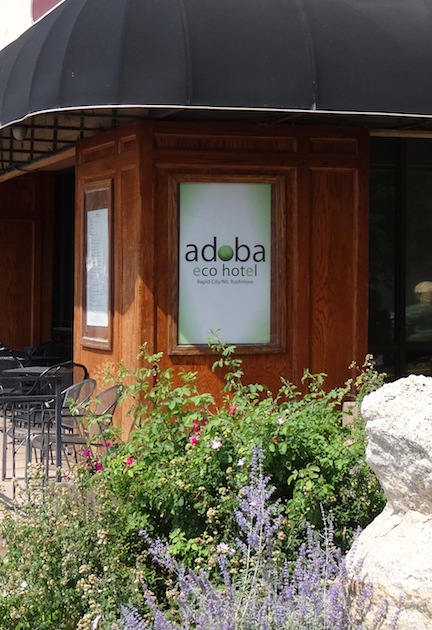 The carpet is composed of individual tiles, which show up as tan and dark brown in the photo above; the tiles are made from recycled natural grass, stone, and fibers from other carpets. The carpet backing is made from sugar, salt, sand, and rubber. If carpet tiles get soiled or stained, they can be replaced one by one. When the carpet wears out, the Meralis can sell the tiles to a recycler, who will remake them into new carpet tiles and maybe even sell them back to the Meralis.