A new study finds that people today who eat and exercise the same amount as people 20 years ago are still fatter.
There's a meme aimed at Millennial catharsis called "Old Economy Steve." It's a series of pictures of a late-70s teenager, who presumably is now a middle-aged man, that mocks some of the messages Millennials say they hear from older generations—and shows why they're deeply janky. Old Economy Steve graduates and gets a job right away. Old Economy Steve "worked his way through college" because tuition was $400. And so forth.
We can now add another one to that list: Old Economy Steve ate at McDonald's almost every day, and he still somehow had a 32-inch waist.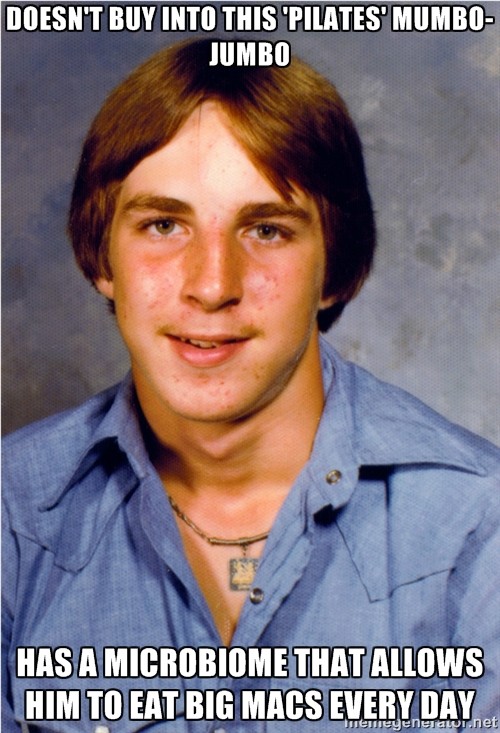 A study published recently in the journal Obesity Research & Clinical Practice found that it's harder for adults today to maintain the same weight as those 20 to 30 years ago did, even at the same levels of food intake and exercise.