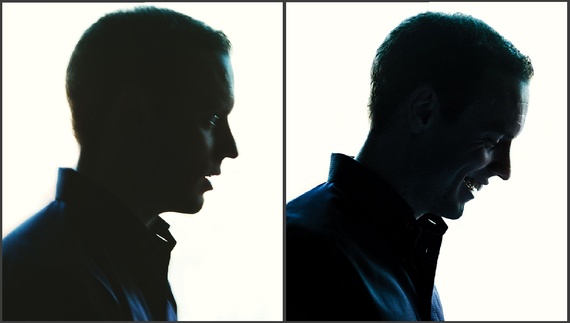 Along with the change in Willms's finances came a parallel change in his lifestyle. Although he had never been popular in school, one associate told me that he "bought friends" when his diet-product sites rocketed to success. Some he installed as executives at Just Think Media; others formed a sort of entourage around him, benefiting from his largesse. "There was no hiding the fact that Jesse literally had millions of dollars," recalled a former schoolmate. "Everyone wanted to be his friend. It was crazy, like the guy was a celebrity."
Though some former employees say Willms remained socially odd—fidgety, averse to eye contact, and difficult to hold a conversation with—he rapidly established a reputation as a hard partier who liked to throw his money around. At his newly built manse, complete with an entrance fountain and multiple kitchens, Willms kept the refrigerators abundantly stocked with alcohol and snacks for his get-togethers. And at Edmonton-area bars, Willms cultivated the image of a high roller. "Jesse always gets VIP service at any bar he goes to," one acquaintance told me. "Even if it's a bar where you wouldn't even know they had VIP service." Another recalled seeing Willms order 50 cocktails at a restaurant and then leave most of them untouched on the bar. "It's almost like the show Entourage, and Jesse was Vinny," he said. "He'd buy 100 shots at once and pass them around to anyone who walked by."
Willms also frequently took the revelry on the road. Although many pictures of him have disappeared from Facebook since the FTC lawsuit, the hundreds that remain show Willms and his friends taking at least a dozen trips to Las Vegas and Los Angeles on chartered planes during Just Think Media's most lucrative years. The images capture his crew of early-20‑something men and their predominantly blond female companions living impressively large: throwing cash into the air at clubs; flying in fighter jets; lounging in the $40,000-a-night Hugh Hefner Sky Villa at the Palms in Las Vegas. One photo features Willms at the Hollywood Walk of Fame, kneeling beside the star dedicated to Donald Trump.
Yet his former employees say the carousing never impaired Willms's focus at work. "Jesse was always there in the morning, punctual like everyone else," one former employee told me. "He would take a jet out to Vegas on Friday after work, but then he would be back on Monday morning, not hungover. If you didn't hear rumors about it, you wouldn't even know." In fact, notwithstanding the enormous sums flowing through Willms's accounts, his onetime employees recall Just Think Media's office as a typical small-business environment. Willms was a friendly and organized boss; according to the Canadian Business story, he often handed out to-do lists in the morning and expected to see them returned, completed, at the end of the day. He paid well, but expected performance. When one employee began showing up late or hungover—sometimes because he had been "out with the boss last night," another employee told me—Willms fired him.
Indeed, the office milieu at Just Think Media was so conventional that few employees said they suspected anything untoward. Actual products seldom appeared at the office; his employees generally just designed Web sites and handled customer service. Sure, a lot of people seemed to be complaining, but didn't every company get complaints? And wasn't Willms some kind of business whiz? "Nobody really questioned him," one former staffer said. "You just thought he was well connected, and did what he said."
If anyone complained about hidden charges and demanded a refund, Willms's customer-service workers explained that it was the consumer's responsibility to know what he was buying. In early 2010, for instance, Willms debuted a site called SwipeBids, under the umbrella of a company he called Terra Marketing Group, to host "penny auctions" (in which buyers paid a small fee in exchange for each bid they placed). The page gave the strong impression that one could test out the service with 300 free bids, yet once customers signed up, Willms immediately charged them a nonrefundable $150 fee, the existence of which was often only revealed on a separate page, in a small font, according to the FTC. When complaints started pouring in, one of Willms's Web designers was incredulous. "On the page where they sign up, it was so clear," he told me. "Why did everyone expect to come to that site and get everything for free?"
Eventually, though, the ire of thousands of customers began to redound to Willms himself. By 2010, his various offers had drawn so many complaints that any Internet search for his name threatened to turn up nothing but negative results. Willms handled this as, by now, you might expect he would: by hiring a search-engine-optimization company to create a bewildering array of interlinked Web sites with domain names like jessewillmsethics.com and jessewillmscharity.com in order to stack his search results with favorable material.
For a man who was accused of running an epic series of online scams, Willms has had a remarkably forthcoming presence on the Web. Over the course of hundreds of blog posts—many no longer online—he opened up about everything from his zeal for philanthropy ("Charity Is My Driving Force") to his deep feelings on Mother's Day. Several entries caught Willms reflecting on how to be a good date; be attentive, he recommended, and always pick up the check. One post showed three photos of him chatting with George W. Bush at what he called a "networking event" and featured Willms reflecting on the humanitarian lessons he had learned from the former president. Yet another captured Willms reflecting on, well, reflecting. "Reflection doesn't have to be about charity and personal development," he advised would-be reflectors. "You can reflect on any subject you want to." The overwhelming impression one receives from these posts is of a man whose passion for ethical business principles is matched only by his burning desire to sponsor needy dolphins.
"Usually with people involved in counterfeiting and piracy, you see people acting very cautiously, very suspiciously. The opposite was true with Jesse."
Naturally, little of this information appears to be genuine; Willms probably didn't even write most of it. His charitable giving was legitimate (one former employee told me Willms began donating money "to not look like the bad guy all the time"), but many of his posts on other topics veered into the surreal. When the writers ran out of variations on words like integrity and principles, for example, they started pages about shopping, history, even dinosaurs. (One site speaks of Willms's "deep and unfading love of calico cats.") I spent hours one morning trying to catalogue them all, but they never seemed to end; I gave up counting at about 60 individual sites. Credibility did not appear to be a prerequisite in creating these pages, so long as they made searchers wade through reams of Google results before arriving at anything real. And Willms was not afraid to create trouble for those who did break through this wall: several times, when he spotted an unflattering story about him or his ventures, he had his lawyers send threatening letters demanding that it be removed.
Despite the external criticism, Willms's customer policies didn't seem to change much. Instead, he doubled down on ham-handed image management: his self-promoting sites; his sudden splashes into philanthropy; his new predilection for issuing questionable press releases, including one that proudly celebrated the fact that his main personal Web page, jessewillms.com, was now "the 15,773th most popular site in all of Canada." But while some guileless consumers bought this act, one important group definitively did not: investigators at the Federal Trade Commission.