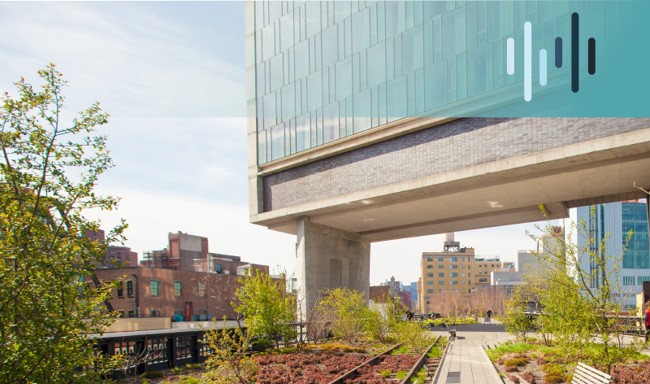 Growing Cities: An Atlantic Forum on Sustainable Urbanization
February 18, 2016
New York City
December's climate talks in Paris were historic diplomacy — almost 200 nations committed to reducing greenhouse gases. And now the question is: how? We explored how cities around the globe are working to become more sustainable and efficient — from buildings to transportation and everyday goods — to meet the demands of growing populations and keep urban arteries pumping. How can new technology answer the challenge? How will urban planners, developers and policy makers work together to transform cities from the inside out, as their populations grow and travel in an ever more connected world?
To see photos from this event, please visit our Facebook page.
Presented by
Agenda
Thursday, February 18

8:30 a.m.

Welcome Remarks

Margaret Low Smith, President, AtlanticLIVE

8:35 a.m.

Linking Business with Sustainable Urbanization: A CEO Perspective, Sponsor Content Presented by United Technologies Corporation

Gregory Hayes, President and Chief Executive Officer, United Technologies Corporation
With Matthew Bishop, Senior Editor, The Economist Group

8:45 a.m.

Transforming Cities from the Inside Out

Joe Allen, Director of the Healthy Buildings Program, Harvard Center for Health and the Global Environment


Nilda Mesa

, Director, NYC Mayor's Office of Sustainability


Russell Unger, Executive Director, Urban Green
With Steve Clemons, Washington Editor at Large, The Atlantic

9:15 a.m.

A Blueprint for Growing Cities

Maria Aiolova, Director of Global Programs, CIEE, and Co-Founder, Terreform ONE


Gary Handel

, President, Handel Architects LLP


Sharon Pinkerton, Senior Vice President, Legislative and Regulatory Policy, Airlines For America
With Steve Clemons

9:45 a.m.

No Food Left Behind

Dan Barber, Chef, Blue Hill and Founder, wastED
With Steve Clemons

10:05 a.m.

Closing Remarks

Margaret Low Smith
Upcoming Events
Politics

We The People
Featuring Bret Baier
and The Atlantic's Steve Clemons

January 19, 2017
Washington, DC

In a series of conversations, The Atlantic will explore civitas, the contract binding all citizens together, and talk to leaders of business, politics and society who are striving to make our Union a little more perfect.

Aspen Ideas Festival 2017

June 22 – July 1, 2017
Aspen

The Aspen Ideas Festival is the nation's premier public gathering place for leaders from around the globe and across many disciplines to present and discuss the ideas and issues that both shape our lives and challenge our times.

Health Care

Aspen Ideas Festival Spotlight Health 2017

Spotlight Health features some of the world's leading doers and thinkers discussing the biggest issues involving health and medicine.