The view at 11 am on this springtime Sunday morning: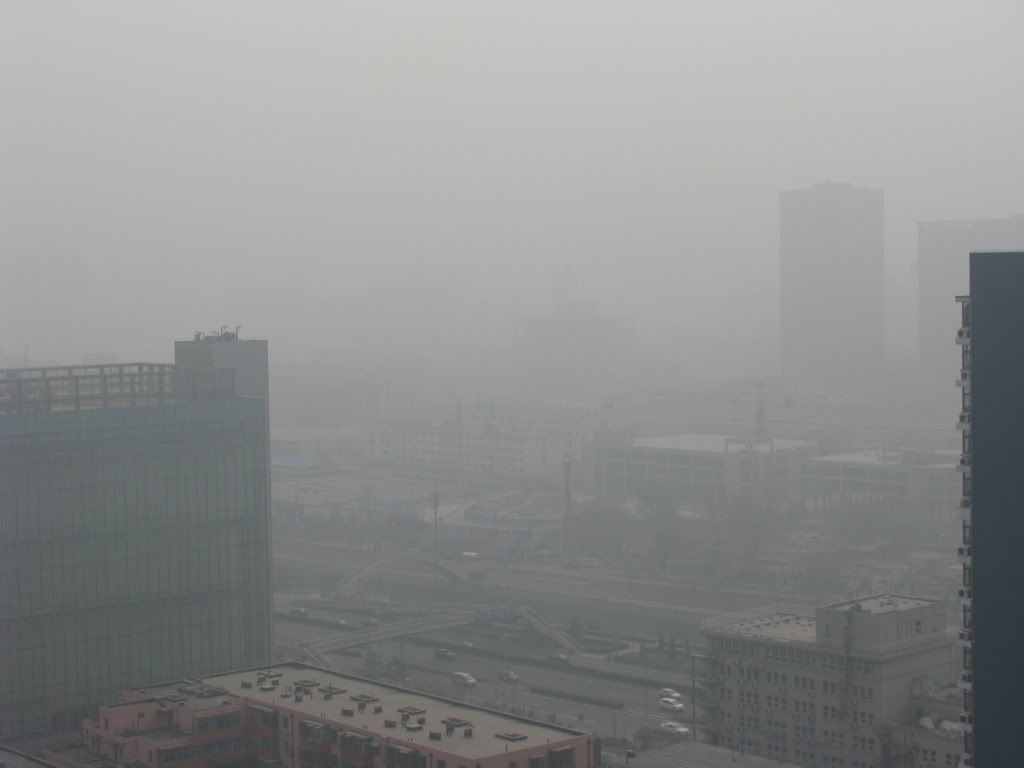 It was
glorious
just one week ago, and in the six+ months since the Olympic games, skies have generally been far clearer than in the previous six months. The economic slowdown / factory shutdown / decline in electricity use (and therefore combustion of coal to create power) has to have been part of the answer. Maybe this is an early sign that the Chinese economy is indeed
coming back
? Green shoots in an ironic brown guise? In any case joyous Easter wherever you are.