John Tierney
This Friday, June 6, marks the 70th anniversary of D-Day, the Allied landings at Normandy, involving the largest invasion force ever amassed. The overall contours of the Normandy invasion are pretty well-known at this point: the 150,000-plus Allied forces involved, the thousands killed or injured in an enormous assault that led to the eventual liberation of Western Europe and the collapse of the Third Reich. This was the epic military event of the century.
What's harder for most of us to keep sight of is this: Every single one of those numbers—each of the Allied forces, each of the German soldiers, and each of the French civilians who were killed or liberated in the subsequent days—represents an individual person's story of war experience—and, by extension, the experience of family members.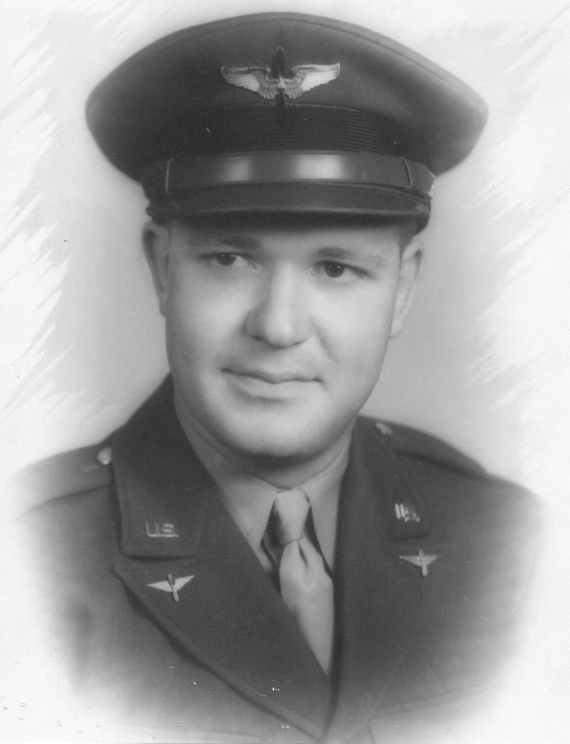 I got to thinking about this recently when, clearing things from my attic, I came across a box of items belonging to my late father, Thomas M. Tierney, who, in his twenties, was a fighter pilot in World War II. He served in the European theater, in a fighter squadron that was active in the lead-up to D-Day, during the invasion itself, and in the months following.
Among the items in the dust-covered box of his effects were his leather flight helmet and goggles and his "Pilot Flight Record," a small 4.5"x7.5" log book containing his flying notes from his earliest days in flight training in 1942 through the end of his service in 1945. (More on this below.)
I hauled the box down to the dining room and disgorged its contents onto the table there. While I was vaguely familiar with some of the material in it, I had never studied it closely. When I did so, it was a revelation—and provided, for me, a much more personal, even intimate, portrait of the war and those who lived it.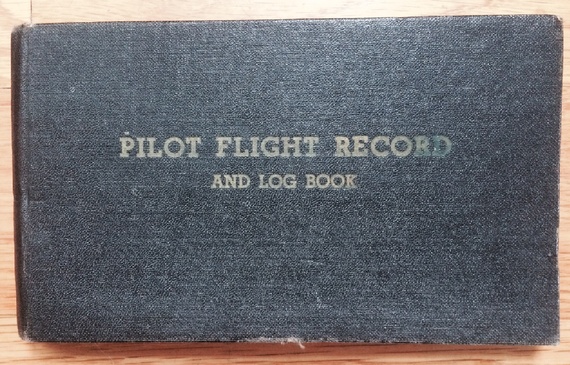 Dad's "Flight Record And Log Book" tells stories he never divulged to us. It contains the day-by-day record of his combat missions and sorties. The details in the book—and the additional research they've prompted from me—have fleshed out his war experience and cast new light on the intersection of that experience with his marriage and thus, on our family history. I find some of it quite moving.
My dad was 22 and finishing law school at the University of Denver when Japan attacked Pearl Harbor and the U.S entered the war. He immediately applied for air-cadet training and, by February of 1942, he was at an Army Air Corps flight school in Tulsa, Oklahoma. Then on to Enid, Oklahoma and San Antonio, Texas. By September, he had completed his cadet training and was commissioned as an officer stationed at Key Field in Meridian, Mississippi, where he started instructing other pilots on, by my count, at least five different kinds of planes. He was there until the end of 1943, when his fighter squadron prepared to head to England for combat duty.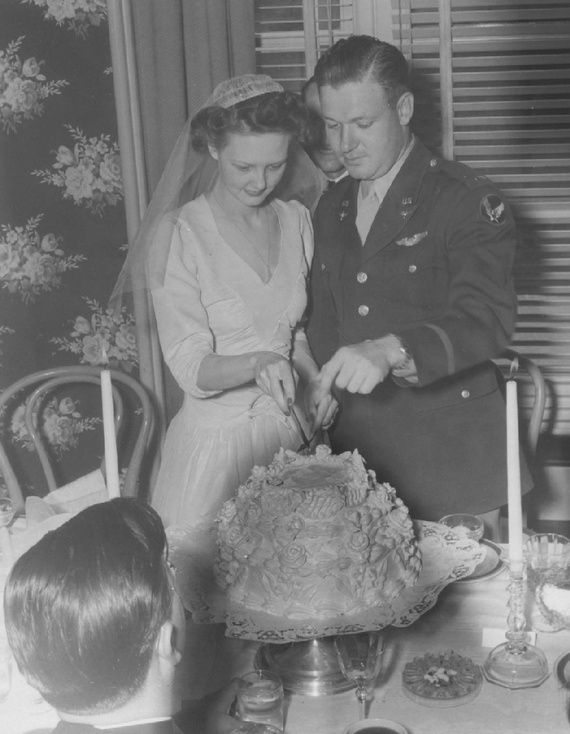 My parents were married in late April, 1943, when my dad managed to get a brief leave to return to Denver, where my mother, Betty Fairall, was living, and where they both had grown up. From their wedding until the end of that year, my mother lived with my dad in officers' barracks at Key Field. 
She then returned to her family's home in Denver, because in early 1944, my dad's squadron—the 492nd Fighter Squadron (part of the 48th Fighter-Bomber Group)—ended its two years of intensive flight training, left Key Field, and went to the East Coast. The group spent three months in South Carolina, conducting coastal patrol missions, and training in the fearsome P-47 Thunderbolt, the plane that they would use in combat.
When my dad learned that his fighter squadron would be sent to England for combat duty in March of 1944, my mother traveled from Denver to the East Coast to bid him farewell.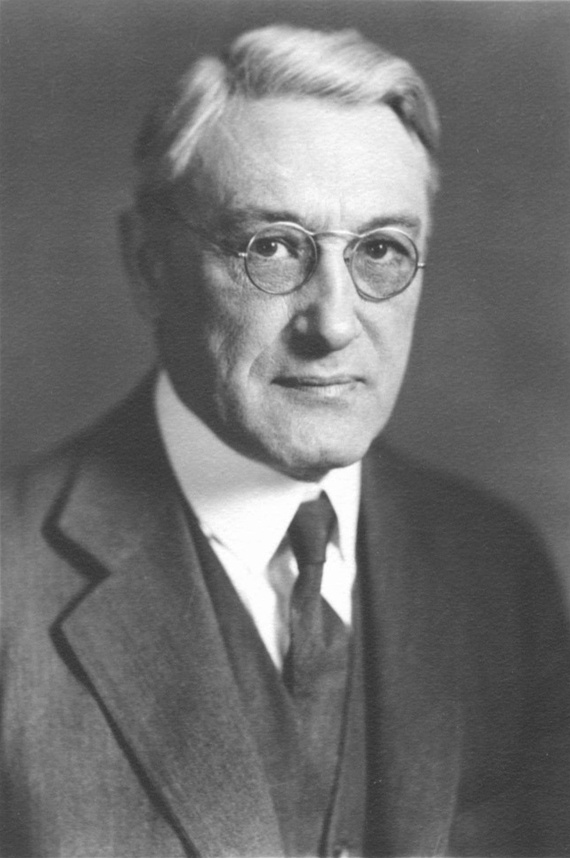 My three older brothers and I have long known the basics of what happened next, but I, at least, was unaware of the timing, the juxtaposition of dates, and what it all must have been like for my parents.
On her return trip to Denver, my mother took a train to Omaha, Nebraska. Her father, Herbert C. Fairall (in photo, at left), a prominent newspaper publisher and businessman in Denver, drove to Omaha to pick her up and take her the rest of the way home, thinking the drive would give them quality time to spend together.
In Ogallala, Nebraska, driving in the midst of a snowstorm, my mother and her dad had a horrific automobile accident on state route 30 (now I-80), colliding with a bus. He was killed instantly. My mother (photo below, right) suffered severe leg injuries (multiple compound fractures of her right leg) and was hospitalized for more than a week in Nebraska before she could return home to Denver for more care.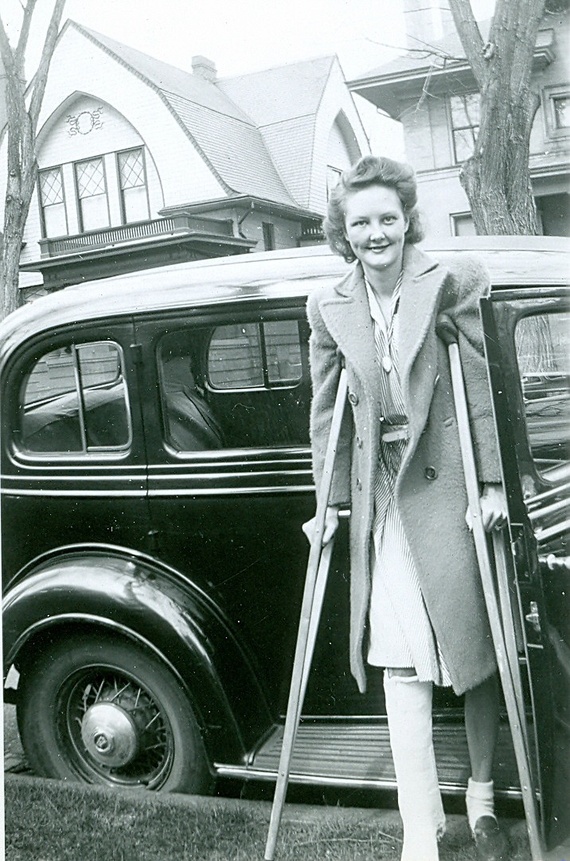 What I had not known, until I pieced together all the details I gleaned from the materials in the dusty box, was that this trip of my mother's was to see my father before he embarked to Europe. (I had thought it was just a visit to see him at his training base in Mississippi.) The automobile accident was on March 21, 1944. By that date, my dad's squadron was halfway to England aboard the RMS Queen Mary, having left New York on March 13, not to arrive until the 28th in Gourock, Scotland.