The furor surrounding the exchange of five Taliban prisoners for Sergeant Bowe Bergdahl last week has exposed the murky world—and impossible choices—of the families of Americans taken captive by militants.
Demands for vast ransoms or for prisoner releases put these families in the excruciating position of seeming to be able to save a loved one's life. Meet demands and your beloved lives. Hesitate and carry responsibility for his or her death to your grave.
Yet few families have access to the sums of money that militants demand. Nor can they free prisoners held by the United States or a local government. Despite the fact that the families feel primary responsibility, they have no real control.
I'm biased about Bergdahl. Five years ago, I was kidnapped by the same Afghan Taliban faction along with two Afghan colleagues while I was on leave from The New York Times, researching a book in Afghanistan. An offer for an interview from a Taliban commander who had previously met twice with European journalists proved to be a ruse. We were abducted at the meeting point and then transported to the tribal areas of Pakistan.
My decision to go to the interview thrust my family and editors into a world where there are no good choices. Kidnapping cases vary, but they all center on the same tortuous questions. Was the kidnap victim innocent or somehow at fault—and does it matter? Is it right to pay a ransom that could encourage kidnappings or fund future terrorist attacks? When is it morally acceptable to let a captive die?
One brave Afghan and one brave Pakistani allowed me to avoid answering those questions. While our guards slept, the Afghan journalist and I managed to escape and reach a nearby Pakistani military compound. After we were nearly shot by sentries, a Pakistani Army captain allowed us to enter the base and saved our lives. (The other Afghan kidnapped with me returned home safely six weeks later.)
Ten days after our escape, Bergdahl was captured by the same Taliban group. Over the last four years, I have talked regularly with Bergdahl's family and those of other kidnapped Americans. One of them is the family of Warren Weinstein, an aid worker abducted in Pakistan nearly three years ago. His family fears he will die in captivity. In July, he will be 73.
The Bergdahls, the Weinsteins, and every other family I have spoken with express the same sense of desperation, isolation, and crushing responsibility. They incessantly ask themselves if they are doing enough. The sad truth hanging over every conversation is that they do not have the power to save them.
Five years later, the situation has gotten worse.
In every case I know of, the U.S. government has refused to pay ransom and, until Bergdahl, refused to release prisoners. Over the last three years, however, European governments have paid $100 million in ransom to various al-Qaeda splinter groups across the Middle East and North Africa, according to British officials. Israel released 1,000 prisoners in exchange for one Israel soldier.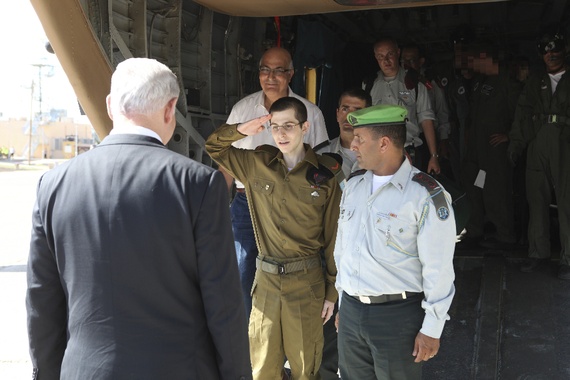 Unable to pay enormous ransoms or release prisoners, American families have responded in desperate ways. But it is questionable whether any are effective.
During the Iraq war, security consultants began recommending that the abduction of journalists be kept secret. A media blackout, it was hoped, would reduce captors' ransom demands. It would also, in theory, discourage would-be abductors from seeing kidnappings as a way to gain worldwide publicity for their cause.