To both critics and supporters, it was "classic" John Kerry. A day before the formal end of Kerry's quixotic, nine-month effort to broker an Israeli-Palestinian peace agreement, the secretary of state was surreptitiously taped making a comment that provoked a political firestorm in Washington.
In a closed meeting with foreign-policy experts, Kerry said that if there is no two-state solution soon, Israel risked becoming "an apartheid state." Kerry was apparently referring to an argument made by liberal Israelis and European critics that if two states are not created and current demographic trends continue, Palestinians will outnumber Israelis.
"A unitary state winds up either being an apartheid state with second-class citizens," Kerry said last Friday, according to The Daily Beast. "Or it ends up being a state that destroys the capacity of Israel to be a Jewish state."
The comment played into longtime caricatures of the former senator. To skeptics, it was Kerry, the egotistical former presidential candidate, committing yet another gaffe. After months of pursuing an ambitious Middle East peace settlement, Kerry was blaming Israel for his own failure. Senator Barbara Boxer, a Democrat from California, called Kerry's statement "nonsensical and ridiculous." Senator Ted Cruz, a Texas Republican, called for Kerry to resign.
To Kerry's defenders, it was a high-risk, high-reward secretary of state speaking the truth about the need for a two-state solution. On Monday night, Kerry said in a statement that he never said, or suggested, that Israel was currently an apartheid state. And on Tuesday, his aides stood by the remarks, which they said was nothing more than Kerry reiterating a warning voiced by liberal Israeli politicians such as Tzipi Livni, Ehud Olmert, and Ehud Barak for years.
"He said what Livni, Olmert, and Barak all said," a senior State Department official close to Kerry said on Tuesday. And instead of admitting failure, aides said Kerry would continue his Mideast negotiations after a pause of several months. After an initial domestic political boost, the aide predicted, Israeli and Palestinian officials would be forced back to the table by the long-term need for a two-state solution. "It's a matter of time before they all come back," the aide predicted, "and want to have negotiations."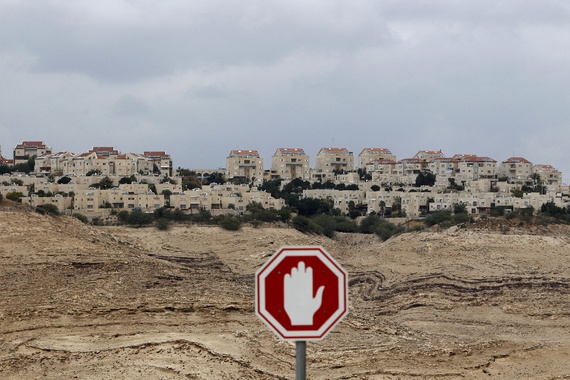 Bravado aside, the stakes for Kerry are vast. He has devoted more time and prestige to the Israeli-Palestinian peace talks than to any other foreign-policy issue during his first year as secretary of state.
Foreign-policy experts say Kerry may be stretching himself too thin. In his first year, he has traveled more than any previous secretary of state and thrown himself at multiple complex foreign-policy issues, from Syria to Russia to South Sudan. George Perkovich, a nonproliferation expert at the Carnegie Endowment in Washington, said Kerry's work ethic was admirable but he needs to narrow his focus and rely more on others.
"You have to admire his willingness to risk his prestige and reputation in taking on the hardest challenges," Perkovich said. "At some point, you have to make strategic priorities and realize that solving big problems requires real sustained campaigns and mobilizing parts of the government. You can't just get on a plane and do it yourself."
The continued pursuit of fruitless Middle East peace talks could undermine his credibility in other parts of the world and eventually even could scuttle his tenure as secretary, experts say. Aaron David Miller, a former U.S. State Department peace negotiator now at the Wilson Center in Washington, said a separate danger was that the Israelis and Palestinians will use Kerry. He said both sides appear unwilling to make the difficult compromises needed for a final settlement. But they were happy to drag on the talks for their own reasons. They allow Israel to avoid international condemnation, Miller said. And they allow the Palestinians to retain a degree of support from the United States.