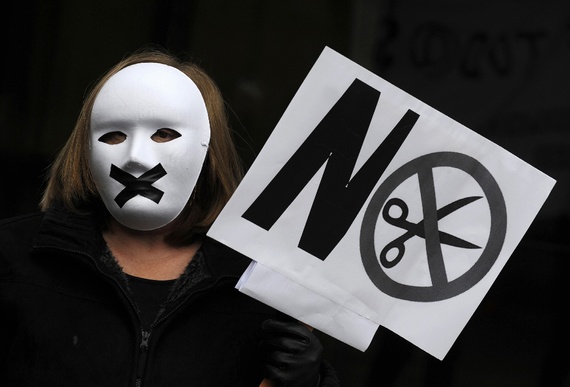 The collective mood of a nation mired in a prolonged economic recession shows many of the symptoms of clinical depression: despair, fatalism, an inability to make decisions, lack of motivation, and irritability. This is one of the impressions I got from a recent trip to Spain and Italy, two nations I know well and visit often. While both countries have recently made small strides on the path to recovery, I nevertheless came away with the strong sense that their economies are in recession and their societies are in depression. In the course of my travels, I also felt more than ever before that Europeans have fallen out of love with Europe—or, more precisely, with the idea of building a Europe-wide union.
Hopelessness and irascibility are present in spades in statements by politicians, activists, and opinion leaders, and in media reports on the mood of the  "people in the street." Pessimism is the default attitude, and there is a notable paucity of the kinds of exciting ideas and proposals that energize society. All of this is understandable. When a family suffers a major trauma, it is natural for its members to react by becoming more self-absorbed and withdrawing from the world. The same is true for countries.
In both Italy and Spain—two of the hardest-hit economies in Europe—I found a tendency to turn inward and focus on events at home rather than developments abroad. My visit to Spain, for example, coincided with an incident in the Catalan Parliament in which a lawmaker took off his sandal and threatened Rodrigo Rato, the former head of the International Monetary Fund, who was testifying at a hearing about the large, bailed-out Spanish bank he had led, Bankia.
Naturally, the incident attracted a lot of media attention; almost everyone with whom I spoke in Spain mentioned it. What received significantly less press was the news that on that same day, in Beijing, Chinese officials had unveiled major economic reforms at the Communist Party's Third Plenum. I noticed the same inward-looking attitude in Italy. For the past two decades, any visit to the country has been bound to coincide with some attention-grabbing news about Silvio Berlusconi and his relationship with power and, inevitably, women. This time was no different, with the buzz centering on the lead-up to the Italian Senate's expulsion of the former Italian prime minister. And yet, if the decisions made at the Third Plenum help China avoid an abrupt economic slowdown that would harm the global economy—and prolong Italy and Spain's economic troubles—then what happened in Beijing will have a far greater impact on the lives of Italians and Spaniards than the theatrics of Catalonia's sandal-toting legislator or the travails of Italy's former prime minister. Despite these realities, I found that even well-informed elites in these countries are paying little attention to what is going on in China—or in the rest of the world, for that matter.