It's a postcard-perfect day on Suomenlinna Island, in Helsinki's South Harbor. Warm for the first week of June, day trippers mix with Russian, Dutch, and Chinese tourists sporting sun shades and carrying cones of pink ice cream.
"Is this the prison?" asks a 40-something American woman wearing cargo pants and a floral sleeveless blouse.
Linda, my guide and translator, pauses beside me between the posts of an open picket fence. After six years of teaching as a volunteer inside American prisons, I've come from the private college where I work to investigate the Scandinavian reputation for humane prisons. It's the end of my twelfth prison tour, and I consider the semantics of the question: If you can't tell whether you're in a prison, can it be a prison? I've never considered this in so many words. Yet I find that I know  the answer, having felt it inside a prison cell in Denmark: There is no punishment so effective as punishment that nowhere announces the intention to punish. Linda is an intern working on a degree in public policy. Young and thoroughly practical, she smiles and says to the tourists, "Yes, you are here."  
Several prisons in the U.S. each hold nearly twice the prison population of Finland.
The Americans look shocked and afraid. The father glances at his wife. The wife cocks her head back, as though she's ventured too far. The son—fit as my La Crosse-playing students—takes a step in reverse, just outside the gate, and says to his mother: "I told you." (Linda clearly wonders what she's said to cause such a reaction.)
Then the son adds, his voice cracking on a nervous attempt at sarcasm: "It's sure reassuring to know we're being protected from criminals."
The Americans gather into a family huddle. Their whispers grow hot. The son grabs the top of his head—unable to believe this conversation is even taking place. Their response speaks to a particularly American reaction to prisons, and there's nothing unusual in it. But we'll leave them here to fill in the background needed to understand their dilemma.
***
Suomenlinna Island has hosted an "open" prison since 1971. The 95 male prisoners leave the prison grounds each day to do the township's general maintenance or commute to the mainland for work or study. Serving time for theft, drug trafficking, assault, or murder, all the men here are on the verge of release. Cellblocks look like dorms at a state university. Though worse for wear, rooms feature flat-screen TVs, sound systems, and mini-refrigerators for the prisoners who can afford to rent them for prison-labor wages of 4.10 to 7.3 Euros per hour ($5.30 to $9.50).  With electronic monitoring, prisoners are allowed to spend time with their families in Helsinki. Men here enjoy a screened barbecue pit, a gym, and a dining hall where prisoners and staff eat together. Prisoners throughout Scandinavia wear their own clothes. Officers wear navy slacks, powder-blue shirts, nametags and shoulder bars; but they carry no batons, handcuffs, Tasers or pepper-spray. The assistant warden who has led Linda and me around, Timo, looks like a wizened roadie: graying beard, black vest and jeans, red shirt, biker boots, and a taste for slim cigars.
One might wonder just where is the "prison" part of this Scandinavian open prison. Where are the impenetrable barriers? The punishing conditions that satisfy an American sense of justice?
First, an important caveat: Nordic prisons are not all open facilities. Closed prisons here date to the mid-19th century, copied from Philadelphia's Eastern State, or New York's Auburn, back when those prisons represented models of humane treatment. To an American eye, these prisons look like prisons: 10-meter walls, cameras, steel doors. I've heard men describe Scandinavian closed-prison conditions in ways that echo those of the American prison where I have led a writing workshop since 2006: officials intent on making life onerous, long hours in lockup, arbitrarily enforced rules.
Yet inside the four high-security prisons I've visited in Denmark, Norway, Sweden and Finland, common areas included table tennis, pool tables, steel darts, and aquariums. Prisoner art ornamented walls painted in mild greens and browns and blues. But the most profound difference is that correctional officers fill both rehabilitative and security roles. Each prisoner has a "contact officer" who monitors and helps advance progress toward return to the world outside—a practice introduced to help officers avoid the damage experienced by performing purely punitive functions: stress, hypertension, alcoholism, suicide, and other job-related hazards that today plague American corrections officers, who have an average life expectancy of 59.
This is all possible because, throughout Scandinavia, criminal justice policy rarely enters political debate. Decisions about best practices are left to professionals in the field, who are often published criminologists and consult closely with academics. Sustaining the barrier between populist politics and results-based prison policy are media that don't sensationalize crime—if they report it at all. And all of this takes place in nations with established histories of consensual politics, relatively small and homogenous populations, and the best social service networks in the world, including the best public education. Standing outside a Nordic closed prison, the American son would have felt perfectly at ease. But inside, northern Europe's closed facilities operate along the lines of humanism that American prisons abandoned early, under a host of pressures -- such as overcrowding, the push to make prisons profitable by contracting out collective labor, the use of unpaid prisoners as private farmhands, and, since 1973, the rise of an $80 billion mass incarceration industry. There is also the matter of scale. The prison population of Sweden (6,900) is less than half the population of Rikers Island at its height (14,000). Several prisons in the U.S. each hold nearly twice the prison population of Finland. This is not simply the difference between large and much smaller countries. U.S. incarceration rates are the highest in the world, about 10 times those throughout Scandinavia, which are among the world's lowest.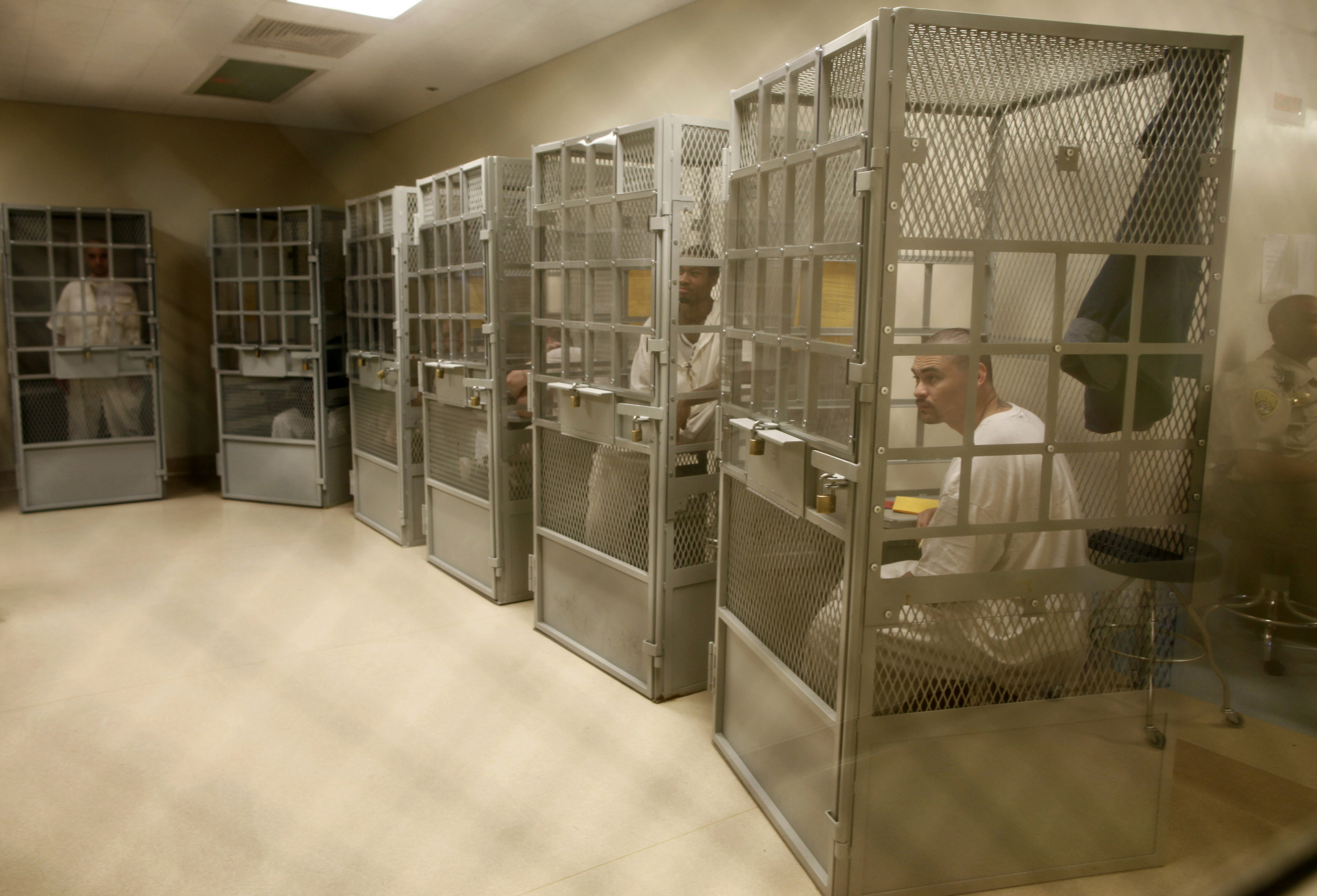 There's certainly a tipping point at which smaller numbers of prisoners allow for a different quality of prison practice. But the issue here is the instinctive, visceral fear of prisons and prisoners. It is about basic assumptions regarding what states must do to people who violate the law, not only in order to secure the safety, but to satisfy the sense of justice, of law-abiding citizens. Even if the U.S. prison population dropped by 90 percent overnight, it's not clear that U.S. prison officials, under the eye of the public and politicians, would either know how or be allowed to handle the remaining prisoners differently. And this is at a time when even tough-on-crime politicians acknowledge that states are going broke supporting prisons with no positive return to taxpayers—including no net boost to public safety. So this is both a philosophical quandary and a practical question: How is it that Nordic prisons that seem so cushy yield recidivism rates one-half to one-third of those in the U.S. (20-30 percent versus 40-70 percent)? And why can't the U.S. reduce prison populations not simply through drug courts and very tepid sentencing reforms but by creating more transformative prisons? The answers emerge from the history that stands behind these American tourists' nervous condition.