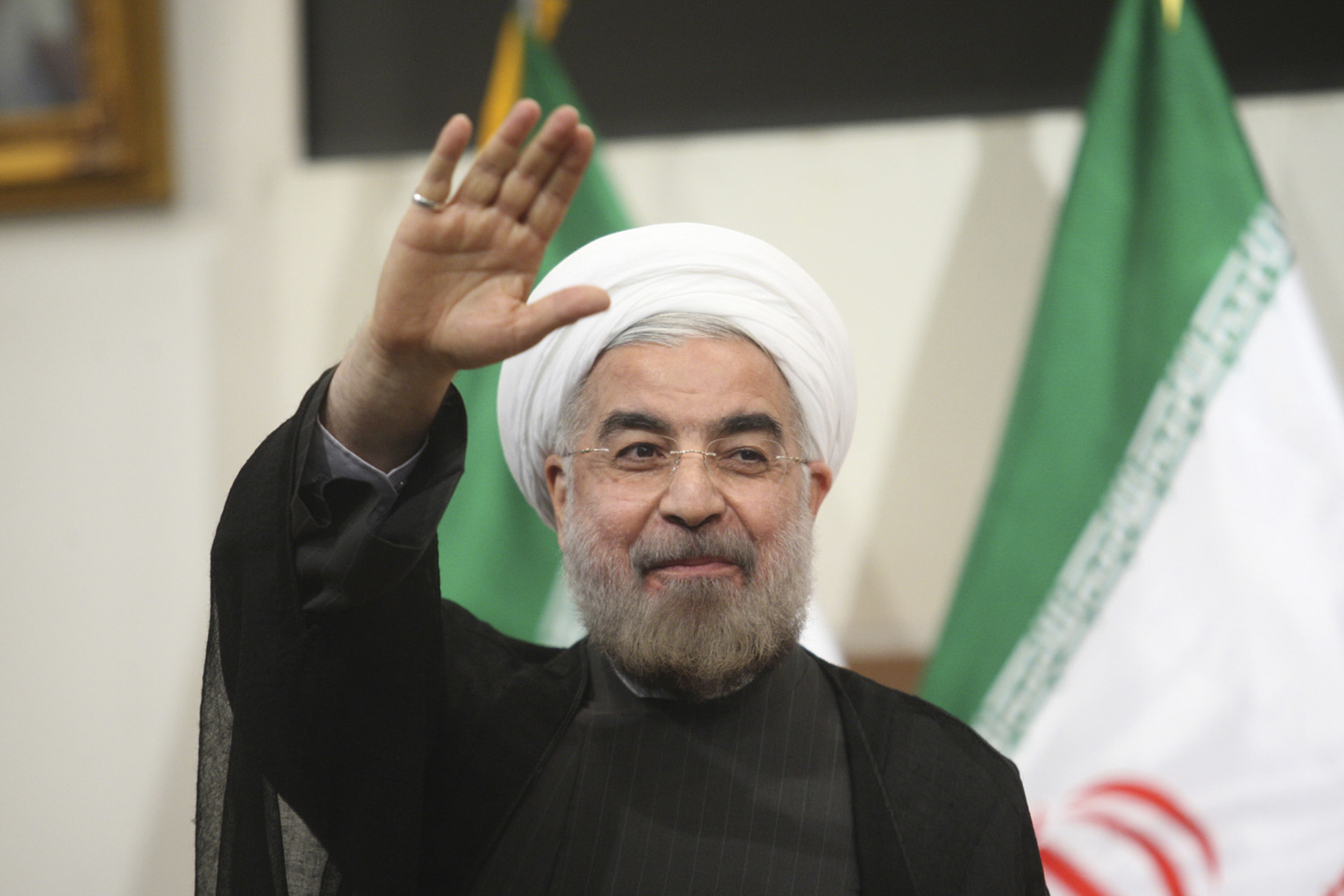 President Barack Obama's speech to the United Nations General Assembly in New York on Tuesday is not expected to generate much excitement. Battered by his uneven handling of Syria, no bold foreign policy initiatives are likely.
Instead, the undisputed diplomatic rock star of the gathering will be Iran's new President Hassan Rouhani. In his first six weeks in office, the cleric has carried out one of the most aggressive charm offensives in the 34-year history of the Islamic Republic. And the Obama administration responded Thursday, saying the president would be open to having a meeting in New York.
"It would be one of the most significant geopolitical handshakes in years."
If Obama and Rouhani, who will both address the assembly on Tuesday, simply shake hands in public, it will be the seminal event of the gathering's first day.
"More than any words he might say, Rouhani's greatest gesture would be shaking hands with President Obama," Karim Sadjadpour, an expert on Iran at the Carnegie Endowment for International Peace, said in an email Thursday. "It would be one of the most significant geopolitical handshakes in years."
For both Obama and Rouhani, the stakes are high.  The war in Syria is metastasizing into a regional Sunni-Shia conflict.  A Middle East conflagration could derail a tepid American economic recovery. And sweeping Western sanctions have devastated Iran's economy. Each leader also faces bitter opposition from domestic conservatives--ready to pounce if either president blinks in the three-decade cold war between the two nations.
Despite the risks, now is the time for Obama and Rouhani to launch the first direct bilateral negotiations since the 1979 Iranian hostage crisis. From Iran's pursuit of nuclear weapons to the conflict in Syria, the American-Iranian rivalry is helping fuel instability in the region.
For Obama, a bold move on Iran would be out of character. After his lurching response to the August 21 sarin gas attack in Syria, critics are declaring Obama's second term listless. A cautious president who focuses largely on domestic issues would have take a major foreign policy risk on talks with Iran, a nation whose leaders have vexed American presidents for decades.
To be fair to Obama, the onus for talks to begin lies with Rouhani. For years, Tehran has rejected signals from the George W. Bush and the Obama administration that they wanted direct talks. And despite all the promising rhetoric from the new Iranian leader, it is still unclear what concessions, exactly, Tehran is willing to offer regarding its nuclear program.
Obama should keep in place the economic sanctions until a comprehensive agreement is reached that ends Iran's enrichment of uranium. He should begin talks but remain firm. In the long-term, negotiations will aid Obama, even if they fail. As he has argued in Syria, exhausting diplomatic alternatives would make it easier to gain American public support to use force if needed.