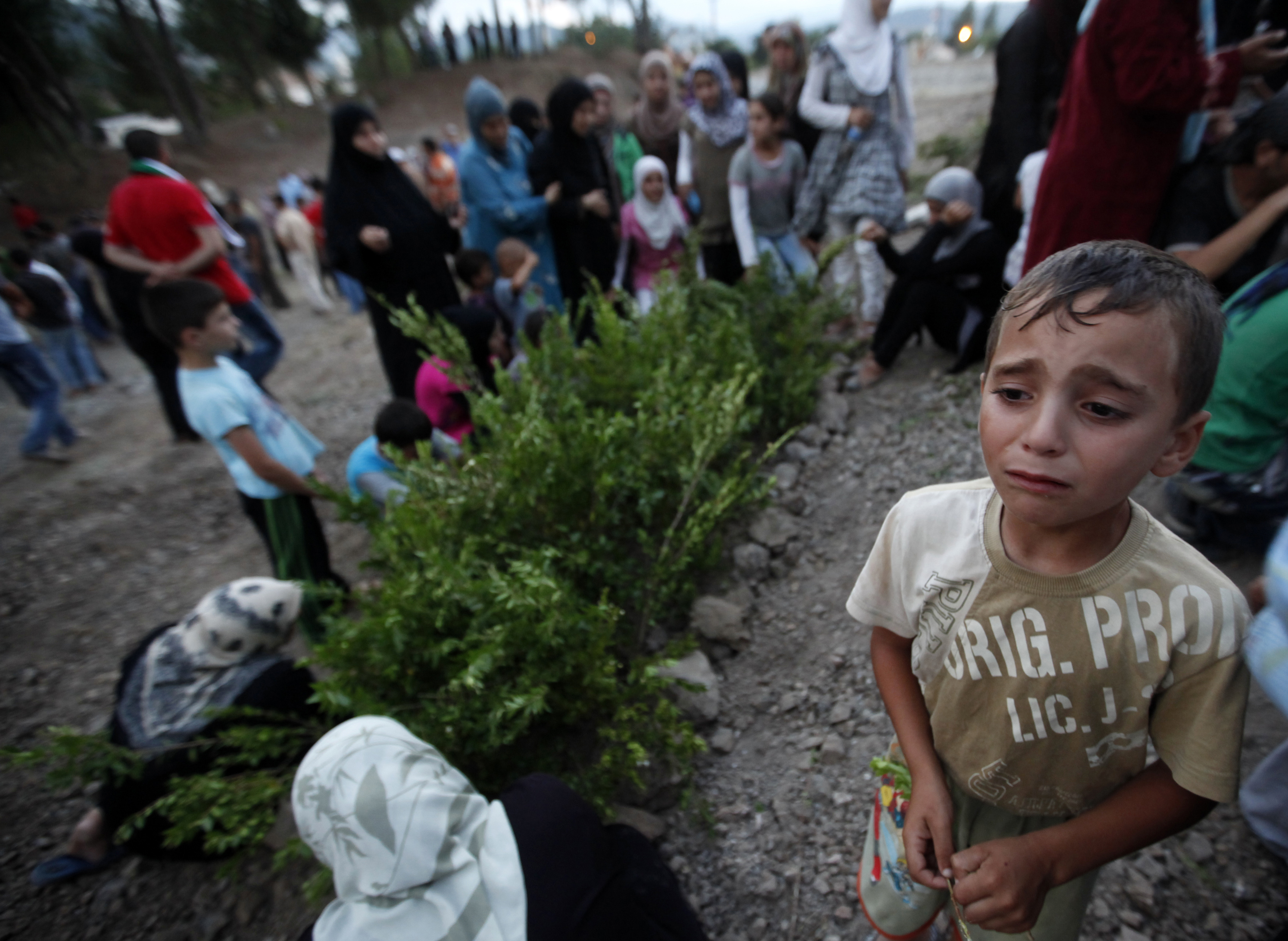 Human rights groups say the U.S. and its allies have not presented a cohesive plan to deal with an expected stream of refugees that will attempt to flee Syria before and after potential upcoming U.S. strikes on the Assad regime. The groups are also worried that Western governments haven't done enough to prop up moderate rebel factions. Consequently, they fear that Islamists could end up filling a post-Assad power vacuum.
Syria's refugee crisis has become the worst in 20 years, with an estimated 2 million Syrians living in tents in neighboring countries, and another 4.25 million displaced internally.
But the situation seems set to worsen further, because countries sharing a border with Syria have begun to block Syrians from entering their territories.
Human Rights Watch said in a report that Syrians with valid passports and ID cards are being arbitrarily denied entry into Lebanon, Jordan, Turkey, and Iraq. In some cases, whole families are being denied entry. In other cases, women and children are being allowed to enter, but military-age fathers and sons are being forced to turn back.
"One of the things we've called for is that any intervening party assure that increased humanitarian assistance is available to meet the needs of any refuges. But in talk of attacks on Syria, we haven't seen those preparations being discussed," Lama Fakih of Human Rights Watch told me by phone from Lebanon.
Fakih said she is worried that U.S. attacks on Syria could worsen an already drastic humanitarian crisis and possibly trap along the border Syrians intent on fleeing.
Though her group has made its case for more planning to the U.S. and other governments, she said the message appears to have fallen on deaf ears.
"They understand our concern," Fakih said, "But there's no indication of what their response is going to be."
But Fadel Abdul Ghani of the Syrian Network for Human Rights told me that he and his group feel that a likely post-attack surge in Syrian refugees and possible deaths resulting from U.S. strikes are still preferable to doing nothing.  
"If Assad continues without any intervention, everyday we will keep loosing 100 to120 people," Abdul Ghani said. "We have no choice. If we don't try to take out Assad's missiles and tanks, he will continue using them against civilians."
The second issue concerning human rights groups and most European countries is who would take over in the event that attacks cause Assad's government to collapse.
While the U.S. has said that its goal in attacking the Syrian government is to make a statement on the use of chemical weapons, one Syrian human rights activist I spoke with in Berlin - to where he escaped last year after fleeing torture at the hands of the Assad regime - seemed to believe that U.S. attacks would - tacitly - benefit opposition Free Syrian Army (FSA) troops who hold positions around Damascus.
"If they fire some missiles," Hozan Ibrahim said, "and the regime is shaken, the FSA groups around Damascus -- which are well-structured -- could gain territory in Damascus. The West will say that it's done its duty. If not, they can say that they tried."
But Fakih of Human Rights Watch and Abdul Ghani of the Syrian Network for Human Rights both disagreed with this assessment.
Fakih felt U.S. attacks would be aimed at "trying to send a signal to the government not to use chemical weapons again."