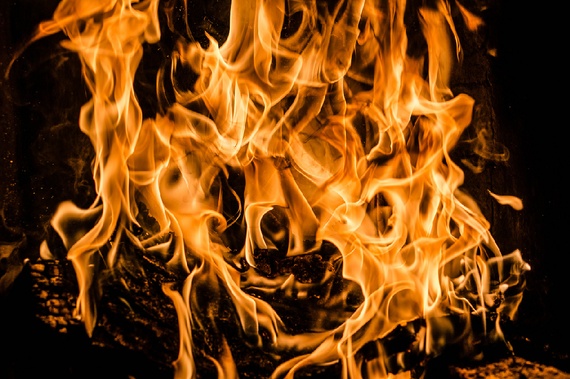 In 2005, James Fallon's life started to resemble the plot of a well-honed joke or big-screen thriller: A neuroscientist is working in his laboratory one day when he thinks he has stumbled upon a big mistake. He is researching Alzheimer's and using his healthy family members' brain scans as a control, while simultaneously reviewing the fMRIs of murderous psychopaths for a side project. It appears, though, that one of the killers' scans has been shuffled into the wrong batch.
The scans are anonymously labeled, so the researcher has a technician break the code to identify the individual in his family, and place his or her scan in its proper place. When he sees the results, however, Fallon immediately orders the technician to double check the code. But no mistake has been made: The brain scan that mirrors those of the psychopaths is his own.
After discovering that he had the brain of a psychopath, Fallon delved into his family tree and spoke with experts, colleagues, relatives, and friends to see if his behavior matched up with the imaging in front of him. He not only learned that few people were surprised at the outcome, but that the boundary separating him from dangerous criminals was less determinate than he presumed. Fallon wrote about his research and findings in the book The Psychopath Inside: A Neuroscientist's Personal Journey Into the Dark Side of the Brain, and we spoke about the idea of nature versus nurture, and what—if anything—can be done for people whose biology might betray their behavior.
---
One of the first things you talk about in your book is the often unrealistic or ridiculous ways that psychopaths are portrayed in film and television. Why did you decide to share your story and risk being lumped in with all of that?
I'm a basic neuroscientist—stem cells, growth factors, imaging genetics—that sort of thing. When I found out about my scan, I kind of let it go after I saw that the rest of my family's were quite normal. I was worried about Alzheimer's, especially along my wife's side, and we were concerned about our kids and grandkids. Then my lab was busy doing gene discovery for schizophrenia and Alzheimer's and launching a biotech start-up from our research on adult stem cells. We won an award and I was so involved with other things that I didn't actually look at my results for a couple of years.
This personal experience really had me look into a field that I was only tangentially related to, and burnished into my mind the importance of genes and the environment on a molecular level. For specific genes, those interactions can really explain behavior. And what is hidden under my personal story is a discussion about the effect of bullying, abuse, and street violence on kids.
You used to believe that people were roughly 80 percent the result of genetics, and 20 percent the result of their environment. How did this discovery cause a shift in your thinking?
I went into this with the bias of a scientist who believed, for many years, that genetics were very, very dominant in who people are—that your genes would tell you who you were going to be. It's not that I no longer think that biology, which includes genetics, is a major determinant; I just never knew how profoundly an early environment could affect somebody.
While I was writing this book, my mother started to tell me more things about myself. She said she had never told me or my father how weird I was at certain points in my youth, even though I was a happy-go-lucky kind of kid. And as I was growing up, people all throughout my life said I could be some kind of gang leader or Mafioso don because of certain behavior. Some parents forbade their children from hanging out with me. They'd wonder how I turned out so well—a family guy, successful, professional, never been to jail and all that.
I asked everybody that I knew, including psychiatrists and geneticists that have known me for a long time, and knew my bad behavior, what they thought. They went through very specific things that I had done over the years and said, "That's psychopathic." I asked them why they didn't tell me and they said, "We did tell you. We've all been telling you." I argued that they had called me "crazy," and they all said, "No. We said you're psychopathic."
I found out that I happened to have a series of genetic alleles, "warrior genes," that had to do with serotonin and were thought to be at risk for aggression, violence, and low emotional and interpersonal empathy—if you're raised in an abusive environment. But if you're raised in a very positive environment, that can have the effect of offsetting the negative effects of some of the other genes.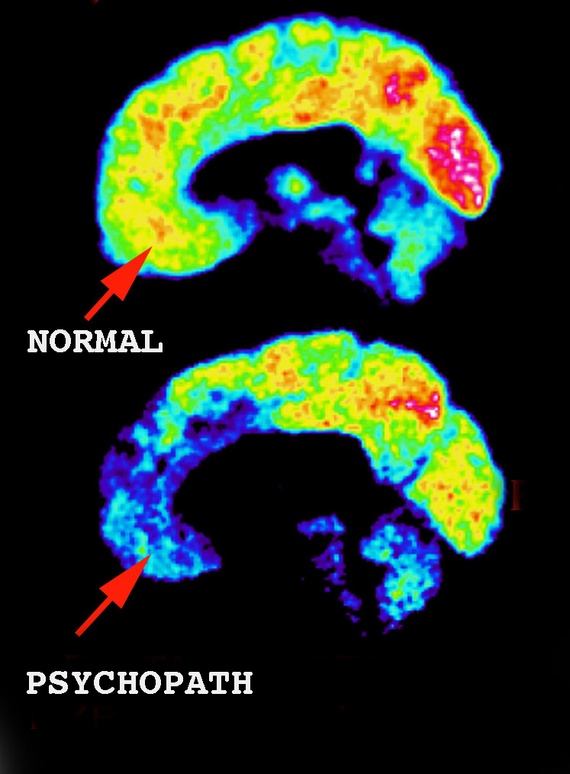 I had some geneticists and psychiatrists who didn't know me examine me independently, and look at the whole series of disorders I've had throughout my life. None of them have been severe; I've had the mild form of things like anxiety disorder and OCD, but it lined up with my genetics.
The scientists said, "For one, you might never have been born." My mother had miscarried several times and there probably were some genetic errors. They also said that if I hadn't been treated so well, I probably wouldn't have made it out of being a teenager. I would have committed suicide or have gotten killed, because I would have been a violent guy.