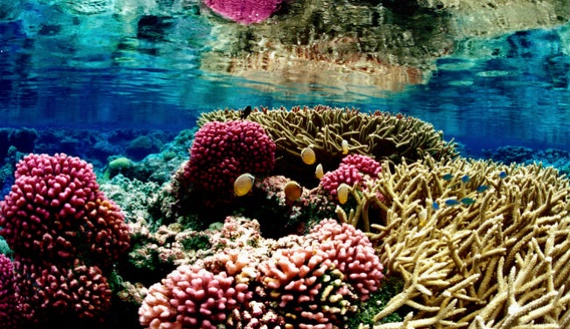 "When I first laid eyes on it I was like, 'Oh my God, I have to have that,'" said Amy Cunningham, 58, as she ran her hand over a biodegradable, wicker coffin. It resembled a large, woven picnic basket lined with white muslin. "It was like seeing a beautiful dress on Saks Fifth Avenue," she added with a radiant smile.  
Cunningham is not a typical funeral director. She's a fashionably dressed mother of two who used to write for women's magazines. Swapping editorials for embalming was a lengthy training process. But now, her team at Greenwood Heights Funeral and Cremation Services in New York is part of the latest green revolution: environmentally friendly eco-burial. 
Every year, cemeteries across the U.S. bury over 100,000 tons of steel and approximately 1,500,000 tons of concrete from coffins and re-enforced vaults, according to the Casket and Funeral Association of America. Cremation releases carbon emissions and mercury from dental fillings into the atmosphere. Embalming with formaldehyde has been linked to higher risks of cancer and respiratory problems in mortuary workers. With the death rate set to rise as the baby boomer population ages, the traditional funeral industry is becoming more and more of a strain on the environment.
The green burial movement is championing sustainability and a more natural approach to death. Forgoing the embalming process, they advocate biodegradable coffins made of untreated wood, cardboard, or wicker. Shallower graves expose the body to the layers of soil most richly populated with decomposing organisms. Burials take place in protected, natural burial grounds outside urban areas, with graves marked by GPS or simple carved stones. It's a move back to the more ancient burial traditions practiced until the Civil War (and still favored by Jewish and Muslim communities).
"It seemed somewhat perverse to me that someone can come into the world in a natural way and go out poisoning it," said Herby Reynaud, a 42-year-old software developer, who stumbled across the idea of green burial after the death of his mother, Marie, last year. He felt that the practice aligned better with both his environmental principles and their Haitian background, he said. When he visited Sleepy Hollow Green Cemetery and National Park for the first time, a herd of deer was grazing on what was to be his deceased mother's burial plot. It felt like a good sign.
On the day of the funeral, around thirty friends and family crowded around in the September sunshine to celebrate Marie's life with readings, songs and stories. They filled the rugged grave by hand. The children planted flower seeds. "My cousin said it was artisanal–crafted," said Reynaud, "and I think that's what a green burial allows for–you can create something that's specific to your experience." Explaining the unconventional service to his conservative, Catholic family ended up being part of the charm. "Everything was a conversation piece which allowed us to weave a story and give the service meaning and context and richness and texture," he said. "Everyone appreciated it. I appreciated it. It was definitely something different."
Green burial is all about reconnecting death and nature, explained Cunningham. She pushed up the sleeves of her earth-colored cardigan and flipped through a catalog of green-burial products. Besides woven caskets, there are soluble salt urns and seed-filled scattering tubes. There's even the option to transform the remains of a loved one into a hand-crafted piece of amber jewelry. Products can be adorned with photographs, drawings or hand-written messages. It's less rigid and more personal, Cunningham said. Taking part in the burial process is also encouraged. Families can dig or fill graves and plant memorial trees. "Having these kinds of alternative burials helps families feel they are doing something innovative and creative," explained Cunningham, who had just returned from the latest green burial convention in Tampa. "It's an experience, it's not the conventional funeral and families look back on it as something uplifting."