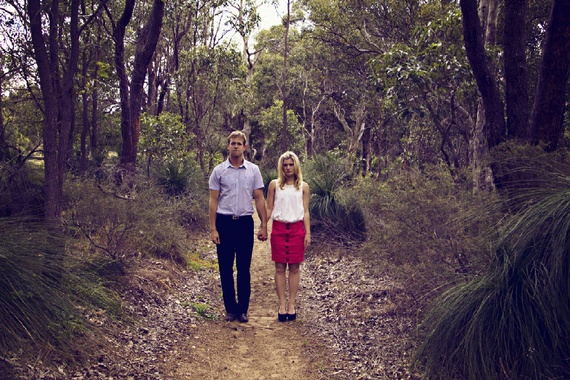 By the time you swear you're his, / Shivering and sighing. / And he vows his passion is/ Infinite, undying. / Lady, make a note of this — /One of you is lying. ― Dorothy Parker
Edward Royzman, a psychology professor at the University of Pennsylvania, asks me to list four qualities on a piece of paper: physical attractiveness, income, kindness, and fidelity. Then he gives me 200 virtual "date points" that I'm to distribute among the four traits. The more I allocate to each attribute, the more highly I supposedly value that quality in a mate.
This experiment, which Royzman sometimes runs with his college classes, is meant to inject scarcity into hypothetical dating decisions in order to force people to prioritize.
I think for a second, and then I write equal amounts (70) next to both hotness and kindness, then 40 next to income and 20 next to fidelity.
"Oh wow," he says.
"What?"
"Your response is somewhat atypical for a female. Usually women allocate more to fidelity and less to physical attractiveness. Maybe you think fidelity is something people can cultivate over time?" 
(Sure, but I mean, who would want an ugly, broke jerk sticking faithfully by their side?)
Royzman said that among his students (not in a clinical condition), men tend to spend much more on physical attractiveness, and women spend more on social attractiveness traits like kindness and intelligence.
This trait game, along with Royzman's review of the literature on attraction, hints at some of the endless quirks of the online dating marketplace. You might like someone online, but they put 100 on income, and unfortunately you're about a 10.
Men and women make mating decisions very differently, he speculates. Men tend to act like single-issue voters: If a prospect is not attractive enough, he or she usually doesn't qualify for a first date, period. 
For women, however, "It's a more complex choice," he said. "What tends to matter for females is that the overall package is good," meaning that women might accept a less-attractive mate if he was outstanding in some other way. "Online, this might result in males restricting their potential mates."
Match.com is two decades old, but new, fast-growing apps such as Tinder have shifted the online-matching emphasis back to looks. Tinder dispenses with the idea that it takes a mutual love of pho or Fleet Foxes to create a spark; instead, users of the phone app swipe through the photos of potential mates and message the ones they like. As one columnist who used the service put it, "There's a short bio, age, and mutual friends listed, but who's really paying attention to that stuff when your Tinder flame is wearing next to nothing on the beach?"
Then there's Hinge, which uses a similar interface, but is backed by recommendations from the user's "social graph," such as their school or career field. Grindr serves up a mosaic of gay bachelors' head and body shots. There are also a raft of appearance-based spin-off sites, such as Facemate, a service that aims to match people who look physically similar and thus, the company's founder claims, are more likely to have chemistry.
This more superficial breed of dating sites is capitalizing on a clear trend. Only 36 percent of adults say marriage is one of the most important things in life, according to a 2010 Pew study, and only 28 percent say there is one true love for every person (men are more likely to say so than women). Rather than attempting to hitch people for life based on a complex array of intrinsic qualities, why not just offer daters a gaggle of visually appealing admirers?
Recent research has examined what makes people desire each other digitally, as well as whether our first impressions of online photos ultimately matter. Here, then, is how to date online like a social scientist.
Does the photo matter?
Tinder offers a one-sentence tagline and a selection of five photos, including the all-important first photo, or "calling card," as the writer Amanda Lewis put it. She points out a few other tips in her "Tinder glossary:" "Most players reflexively swipe left [reject] at the sight of a toddler or baby," but posing with your adorable Lab can be an "effective misdirection." And then there's the iron law that "95 percent of players who choose a calling card that does not include a clear shot of their face are unattractive."
It's not the first time in history that a face plays such an important role in one's fate. Physiognomy, or the bogus theory that we can predict a person's character from their features, was once a widespread doctrine. Charles Darwin first began to develop his theory of natural selection while journeying on the HMS Beagle as a "gentleman companion" to its captain, Robert Fitzroy, but only after nearly being turned down from the job because Fitzroy thought "no man with such a nose could have the energy" required for an arduous voyage.
There has been some evidence that strangers can accurately predict qualities like extraversion, emotional stability, and self-esteem based on photos. Hockey players with wider faces, considered a sign of aggression, spend more time in the penalty box.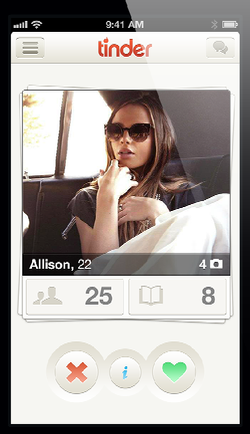 It takes longer, more meaningful interactions, however, to pinpoint other traits, like if the prospective mate is open, agreeable, or neurotic. It seems people might only be able to determine the extremes of a personality from a photo, rather than its nuances. (One study found that the owner of an "honest" face is not any more likely to be trustworthy, for example.)