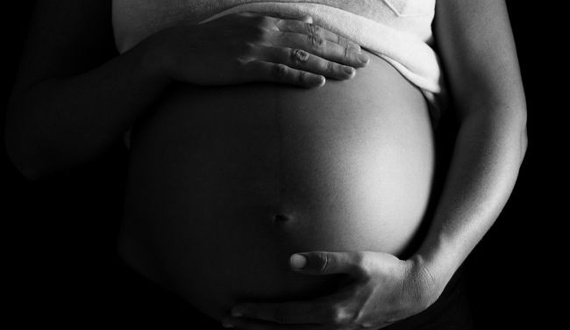 On a blue-sky afternoon in early November, a few days after Halloween, yellow leaves and a few Reese's candy wrappers littered the cobblestone sidewalks ringing the Maryland State House. The circa-1772 redbrick, white column Annapolis landmark is the oldest American edifice still in legislative use. Our infertile founding father, George Washington, resigned his military commission here in 1783. Three years later, patriots rallied in the State House to call the thirteen American colonies to assemble for the Constitutional Convention. Another 225 years later, red, white, and blue American flags, as well as Maryland's black, gold and red ones, fluttered at every window.
On the third floor of a small, anonymous office building directly across the street, Sherrie Smith sits behind her desk. She works only a few blocks from the Annapolis wharf, with its rustic "shoppes," historic landmark buildings, pretty white sailboats and blue-glass water. Close-shaven cadets in black uniforms walk to town from the nearby United States Naval Academy.
Sherrie is always too busy to see much of the historic scenery outside her office. She's buried in her email queue, conducting interviews via Skype and answering the phone. Her job is educating, listening to, and holding the hands of anxious, usually very wealthy, prospective parents from around the globe. She is the program administrator for the Center for Surrogate Parenting, one of the oldest, most respected surrogacy agencies in the world.
"The biggest misconception about American surrogates?" she clarifies in the beige-on-beige CSP conference room where she spends much of her days. "That they do it for the money. Having a baby for someone else is as far from easy money as you can get."
Sherrie Smith has run the East Coast office of the Center for Surrogate Parenting since 1998. She's now in her 60s. Although she chose not to have kids of her own, she and CSP have helped nearly 1,700 surrogate babies come into this world. CSP's most famous babies include two sets of twins for Good Morning America host Joan Lunden, and Zachary Jackson Levon Furnish-John, the baby boy born on Christmas Day 2010 for pop rocker Elton John and his husband David Furnish. 
Sherrie's company was founded in Los Angeles, California in 1980. Sherrie's boss—a Los Angeles lawyer by the name of William Wolf Handel—wrote a third party reproduction agreement, now called a "surrogacy contract," as a random, one-off request for a client. Word quickly spread among infertile clients desperate to hire surrogates to have babies. The phone at Handel's Los Angeles law office started ringing off the hook.
Bill Handel and his staff—all women except the boss—at first struggled to craft a workable set of guidelines in the brave new world of contractual baby making. They knew they'd stumbled upon a promising business opportunity—but a risky one. What if the surrogate changed her mind? Many desperate prospective parents asked. A reasonable question, without a clear-cut answer; no legal precedents had been established. So Bill Handel's female-centric firm came up with an innovative business philosophy: the surrogate herself would have equal standing among the team of doctors, wealthy clients, and lawyers. With a democratic approach, Handel figured that they had a good chance of solving any problems that arose.
"It was impossible to write a contract—or create a company—that was unfair to women when all my employees and partners were women," Handel explains today. Other women in Handel's life added their two cents. In addition to his estrogen-rich office, the female clients who hire him, and the surrogates his company hires, insert one wife and two daughters. Women surround Bill Handel 24 hours a day.
"I live in a world where the toilet seat is never left up," Handel clarifies, laughing.
Lucky for him, the approach proved wildly successful. Almost by accident, the Jewish, Brazilian-born Bill Handel became a pioneer in California surrogacy law. Over the years, his advocacy—plus a plethora of wealthy, high-profile celebrities who publicly embraced surrogacy—helped make California arguably the most surrogacy-friendly environment in the U.S. It also made CSP one of the finest, and most expensive, providers of surrogates in the world.
The first surrogate Sherrie Smith encountered had been hired by someone she loved so much, Sherrie would have supported her adoption of a Pet Rock: her sister Fay Johnson. After years of negative pregnancy tests and myriad infertility diagnoses, Fay Johnson became one of the earliest American women to go public about hiring a paid surrogate. Sherrie's niece and nephew were both born via surrogate in California, in 1990 and then 1994.
During the years since, Sherrie has learned a great deal about the American surrogates who carry babies for infertile clients from around the world.
The clients are usually older, richer, better educated, often with graduate degrees, and more likely to come from large urban cities like New York, Los Angeles, Paris, and Tokyo. CSP's clients are far better traveled than the surrogate mothers they hire. Intended parents (IPs) come from Argentina, Australia, Belgium, Brazil, Bermuda, Canada, China, Columbia, Cyprus … Denmark, Egypt, England, France, Germany, Hong Kong, India, Ireland, Israel, Italy, Indonesia … Japan, Kazakhstan, Korea, Lebanon, Luxembourg, Malaysia, Mexico, Netherlands, Norway, Papua New Guinea … New Zealand, Peru, the Philippines, Russia, Saudi Arabia, Scotland, Singapore, Slovenia, Spain, Sweden, Switzerland, Taiwan, Turkey and Venezuela.