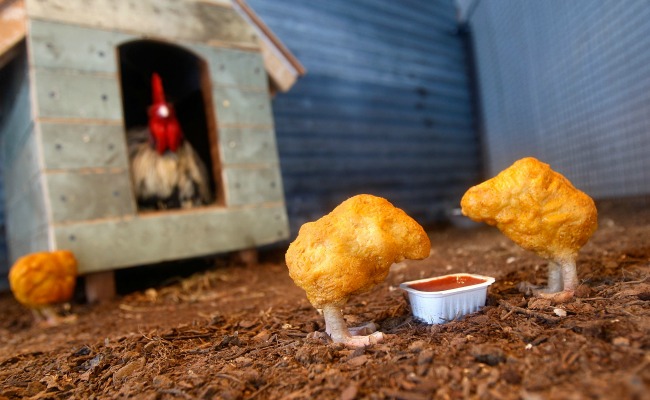 The chicken nugget can conjure purity. No buns, pickles, or bones. Not many carbs, apart from the breading. This is simplicity delivered economically, flightless birds, protein for the protein-hungry America of today—or, to followers of Michael Pollan, the corn-fed-meat-wrapped-in-corn-preserved-breading-dipped-in-corn-sweetened-goo kind of purity.
Richard D. deShazo, MD, is a distinguished professor of medicine and pediatrics at University of Mississippi Medical Center. He does not see purity. At least, not anymore.
"I was floored. I was astounded," deShazo said of the moment he looked at a chicken nugget under a microscope.
Dr. deShazo has been concerned about the American diet for a while. Recently, he says, he "got a little curious about chicken nuggets" because "it almost seemed like they were habituating—that kids were addicted to the chicken nuggets."
So he asked a colleague, pathologist Steven Bigler, MD, to see what's inside the nuggets by cutting them open "just like a human being [in an autopsy]."
Bigler and deShazo dissected two random chicken nuggets from different restaurants. They will not tell us which—because this is meant as an interesting reminder, not a Sinclarian exposé—beyond that they are "national fast-food chain restaurants near [the] academic health center in Jackson, Mississippi." (Probability is high that one of these restaurants has a clown for a mascot and professes to literally sell happiness to children, in that there are four of said restaurants within two miles of the medical center. One is within the hospital.)
DeShazo and Bigler's work is published in the American Journal of Medicine. This is what they saw: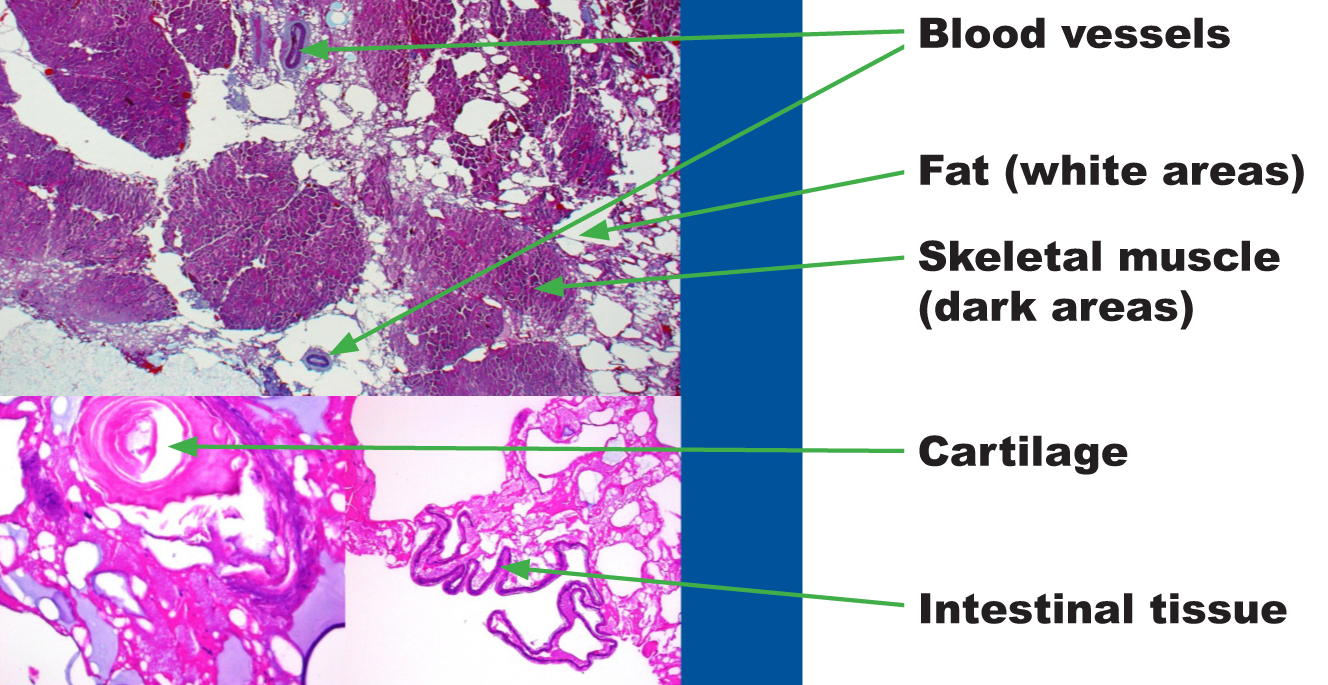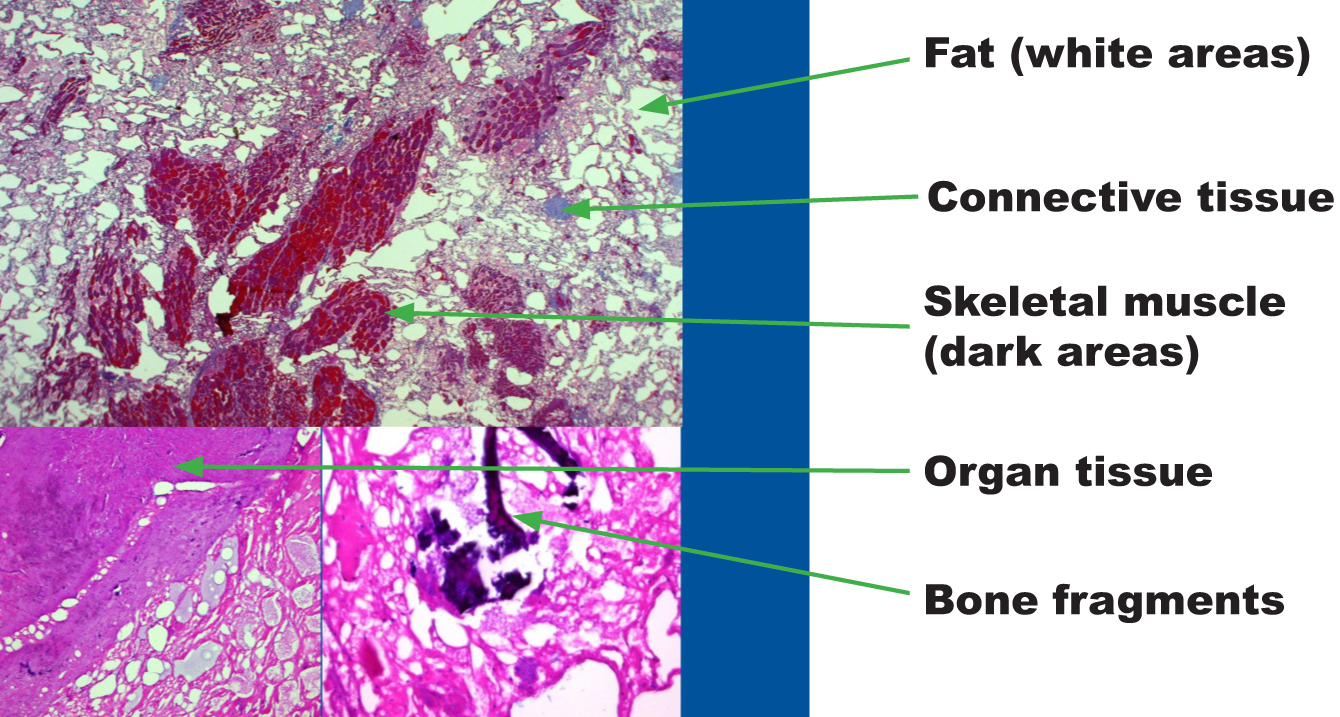 The nugget from the first restaurant (breading not included) was approximately 50 percent muscle. The other half was primarily fat, with some blood vessels and nerve, as well as "generous quantities of epithelium [from skin and visceral organs] and associated supportive tissue." That broke down overall to 56 percent fat, 25 percent carbohydrates, and 19 percent protein.
The nugget from the second restaurant was 40 percent skeletal muscle, as well as "generous quantities of fat and other tissue, including connective tissue and bone." That was 58 percent fat, 24 percent carbs, and 18 percent protein.
"We've taken a very healthy product—lean, white meat—and processed it, goo-ed it up with fat, sugar, and salt [in the breading]," he said. "Kids love that combination." So do non-kids.
DeShazo and Bigler's conclusion: "Chicken nuggets are mostly fat, and their name is a misnomer." That is, "because the predominant components aren't chicken." At least, not in the sense that chicken implies meat (not fat and skin).
"When chicken is processed, there's some chicken left on the bone," deShazo—who also hosts a wellness program on the local public radio affiliate— explained. "You can actually vibrate that stuff off, and you get these chicken leftovers, and you can put it together, mix it up with other substances, and come out with a goo that you can fry and call a chicken nugget. It's a combination of chicken, carbohydrates, and fats, and other substances that make it glue together. It's almost like super glue that we're eating. In some fast-food restaurants."