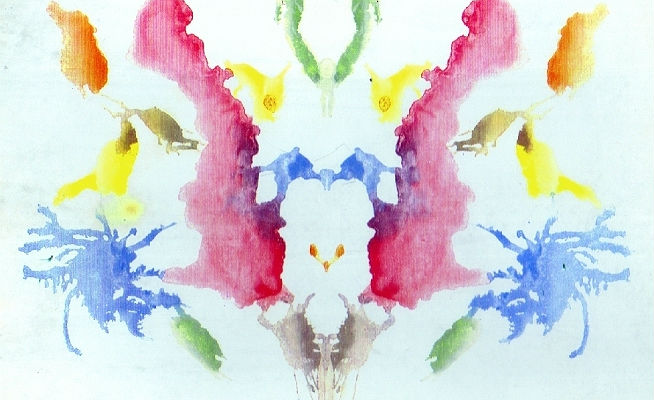 To accompany todays's first-person essay from David Goldberg, "I, Pedophile," I asked James Cantor, Ph.D., an international expert on pedophilia, to answer some common questions. Dr. Cantor is Associate Professor of Psychiatry at the University of Toronto and the editor-in-chief of Sexual Abuse: A Journal of Research and Treatment. (We have known each other for about 7 years through our common academic interests.)
How is pedophilia usually defined?
Pedophilia is the sexual preference for or a strong sexual interest in children. The term usually refers only to sexual preference for/interest in prepubescent or early pubescent children.
Sometimes people like David Goldberg, the author of the essay, are seen or referred to as "gold star pedophiles" or "good pedophiles." Can you explain what those seemingly incongruous terms mean?
It is extremely important not to confuse pedophilia—meaning the sexual interest in children—with actual child molestation. Not every person who experiences sexual attractions to children acts on those attractions. People who are pedophilic but who work to remain celibate their entire lives are being increasingly recognized as needing and deserving all the support society can give them.
What do you think David means when he refers to people being "too scared of the legal and social consequences" to seek help?
Many jurisdictions have passed mandatory reporting regulations for psychologists and other health care providers. Consequently, when someone who thinks he might be a pedophile comes in for counseling or therapy, the psychologist may be compelled by law to report the person to the authorities. That, of course, can lead to loss of the person's job, family, and everything else. So, these people have simply stopped coming in at all, and instead of getting help to them, we now have pedophiles circulating in society receiving no support at all.
What evidence do we have that pedophilia is a sexual orientation?
"Sexual orientation" means different things in different contexts. When they say "sexual orientation," most people mean a sexual interest that is inborn and unchangeable. No one chooses to be sexually attracted to children, although people do choose whether they act on their sexual attractions. Therapists have been attempting to turn pedophiles into non-pedophiles for a very long time, but no one has presented any objective evidence of any enduring change in sexual interests. People can learn self-control, people can take sex-drive-reducing medications, and people can learn how to live more healthy and productive lives, but we do not appear to be able to change the pedophilia itself.
What do we know about where pedophilia comes from?
The best current evidence suggests that pedophilia results from atypical wiring in the brain. This field of research is still very new, but it appears that there exists what could be considered a "cross-wiring" in the brain anatomy that is responsible for controlling natural social instincts or behavior. Although learning happens after birth, humans are pre-wired to recognize and respond to certain stimuli. It seems, from research conducted thus far, that stimuli that usually elicits nurturing and protective responses in most adults are instead eliciting sexual responses in pedophiles.
So are pedophiles "born that way"?
In studies, pedophiles show signs that their sexual interests are related to brain structure and that at least some differences existed in their brains before birth. For example, pedophiles show greatly elevated rates of non-right-handedness and minor physical anomalies. Thus, although pedophilia should never be confused with homosexuality, pedophilia can be meaningfully described as a sexual orientation. Scientists have more specifically called it an "age orientation." Caution has to be used, however, so as not to confuse the scientific use of the phrase "sexual orientation" with its use in law. Because the phrase "sexual orientation" has been used as shorthand (or as a euphemism) for homosexuality, there exist laws and policies barring discrimination on the basis of "sexual orientation." These were not likely intended to refer to pedophilia.