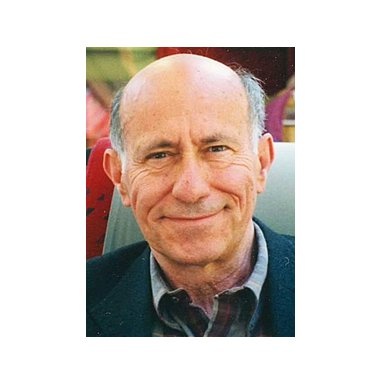 Update: Five years after I wrote this piece about my father's presence of mind in asking to be given t-PA within two hours of what he immediately and correctly diagnosed as a stroke, he kept feeling for the bottle of nitroglycerin he long carried in his shirt pocket. He was again correctly diagnosing himself, this time knowing that the chest pain and shortness of breath he felt signaled either an attack of angina or an oncoming heart attack.
This time, though, the ending was less happy, and final. For ten days he had been experiencing symptoms of what turned out to be an underlying advanced pneumonia, which lowered both the amount of oxygen in his blood and his blood pressure. When a visiting nurse who luckily was at our house at the time obtained a fresh tablet of the "nitro" he was asking for, his pain vanished. But his blood pressure fell precipitously, and he died.
As endings go, this could hardly have been more fortunate. The visiting nurse was present because my stepmother, physician brother, sister, and I had decided after putting my father on palliative care--which has a new meaning in medical circles, that is doing everything possible to prevent re-admissions for chronically ill patients, while continuing to test for and treat reversible ailments--to move to hospice care at home. This still has the commonly understood meaning of "hospice": no new medical investigations or treatments, and no new medications except for pain. Morphine had been ordered for the next day.
Just an hour before, when I spoke with my father to say I was on my way to visit, the nurse reported that he was laughing and smiling as he sipped his morning coffee. My brother had spoken with him by video chat the previous evening; my sister and niece were video-chatting with him via his caregiver's phone when they thought he went to sleep. In fact he had died. Minutes before, while waiting for the nurse to find the fresh nitroglycerin, my father had been laughing at jokes my funny, cheerful stepmother was making.
However peaceful, a death is final, and as is usually the case with someone so close, that finality has yet to register. While it does, here are the remarks I made at his funeral. I offer them not only out of the love I felt for my father but as a tribute to a kind of caring in medical practice that is harder and harder to find--because it is harder and harder to practice, as my superbly caring brother, Dr. Bart A. Kummer, can attest. My own sincerest hope for all the efficiencies and increased access that the Affordable Care Act will bring is that it will make possible more doctors like my father and brother.
My eulogy, April 4, 2014:
When I was growing up, I didn't have a lot to say to my father. There wasn't a chance to say much. He was at the office or at the hospital, places that seemed extensions of our house--and that was intentional.  One Ellington Avenue, that grand house he and Uncle Edwin converted to their offices, was as much a part of our natural childhood environment as the living room or den of the house my parents built--maybe more so. It didn't really matter that my mother refused to live over the office. He built our house so close to it we might as well have.
We were at the hospital, another grand mansion, almost as much, because the office and the hospital were the places we could see him. Just two weeks ago, coming out to the main entryway at the hospital, I asked the woman at the visitor desk something about my father. "Are you Bart?" she asked. "No," I said. "Then you must be Cory. And how's Merle?" She told us about having been my father's patient since 1951, and about his delivering her four children. This was a woman I probably never met, yet she cared enough about my father to remember all three of our names except for one letter.
The whole community, then, was part of our family. And if it was sometimes difficult that the hospital line or office line seemed to ring more than the house line ever did—it was definitely a mixed blessing, having cool multi-line pushbutton phones all over the house—or that dinner was usually late while we got updates from his chief nurse as to when Doctor was coming home, we came to love the legacy that my father's devotion to his patients left us. It was a badge of pride then that we were Dr. Kummer's children. It is a badge of pride now.
That inaccessibility changed when my father acquired a partner in Neil Brooks, the signal event in his career, and suddenly became more available to us. Given our mother's increasingly debilitating illness, this couldn't have come at a better time. And for me, at least, it came when I was facing many of late adolescence's thorniest questions. I suddenly had a lot to say to my father. I'd never had any hesitation telling him anything personal--a doctor who has delivered half the town's children, been medical examiner, and heard the most intimate troubles of people from all walks of life, will be surprised by nothing.