Courtesy of Stephen Alcorn
American illustrator John Alcorn's lyrical, witty, decoratively moderne drawings graced books, magazines, album packaging, and more during the '60s through '80s. He died suddenly of a heart attack in 1992, at age 57. Over time his large body of work was regrettably lost to subsequent generations, save for some historic pieces like the Eve cigarette package with its art-nouveau-inspired illustration of Eve in the garden of delights or his 1987 "LOVE" postage stamp.
However, the recent publication of John Alcorn: Evolution By Design, and the founding of an archive of his artifacts in Milan, Italy, should rekindle interest in this exceptional talent and the contribution he made to the holistic practice of drawing and typography.   
From 1956 to 1958 Alcorn was the youngest member of the influential Push Pin Studios, founded by Seymour Chwast and Milton Glaser. Arguably they were Beatles of graphic design and illustration, dominating editorial and advertising illustration during the post-Rockwellian '60s and '70s.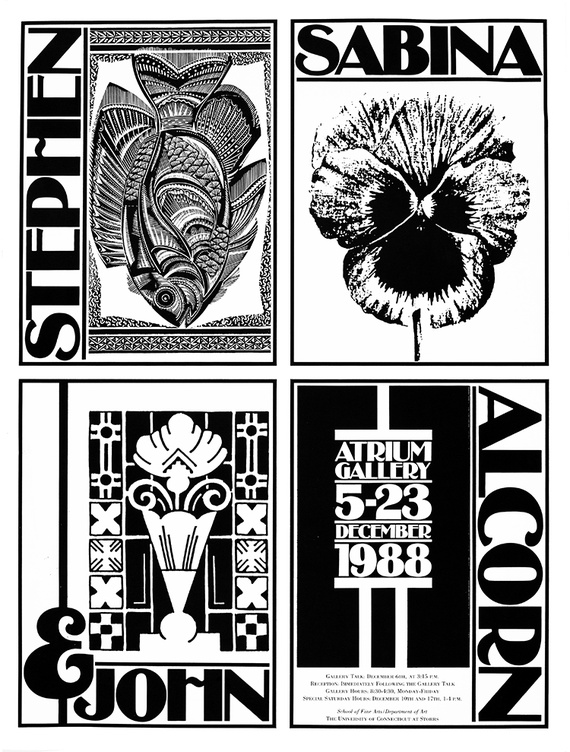 Alcorn was, let's call him, Push Pin's Ringo. At age 21, Glaser, six years his senior, hired Alcorn to be the fourth member of the group that included himself, Chwast, and Reynold Ruffins (another co-founder, Edward Sorel had left to make his name as a biting political caricaturist). Alcorn's elegant, flowing linear approach fit right in with the proto-postmodern aesthetic of Push Pin—and much of his work at Push Pin was profoundly influenced by Glaser's then-psychedelic style.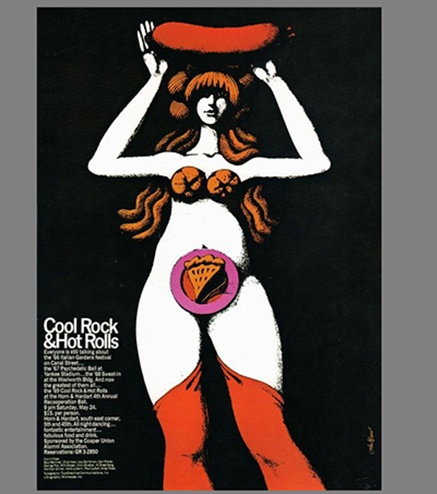 The Push Pin years are well documented in this volume, as is the subsequent work doing promotion ads for CBS under design director Lou Dorfsman. Stephen Alcorn, John's son, recently told me that "the three years spent working at Push Pin were a real turning point in [my father's] life because prior to this time he had thought that he would be strictly a graphic designer. It was at Push Pin that he became increasingly involved in illustration. In that sense it changed his career."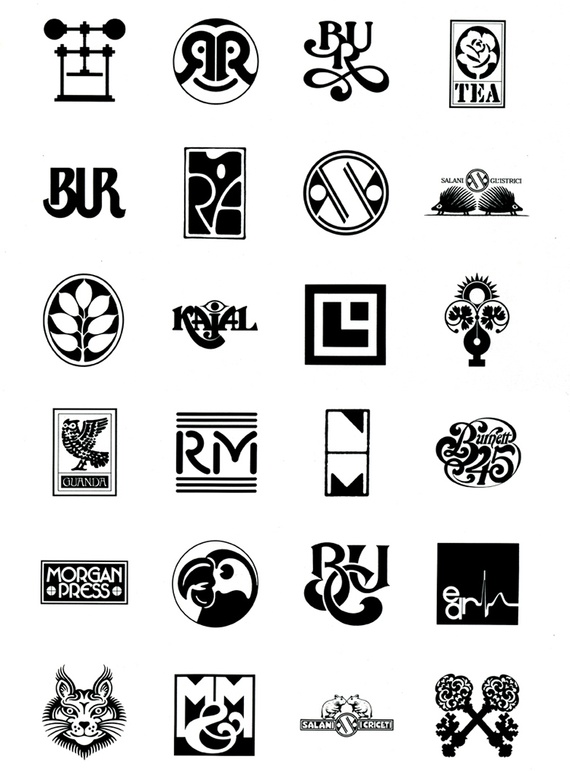 Yet the beauty of this monograph, the first on a single artist to be published by Moleskine, is that it reveals Alcorn's wider range of his virtuosity as illustrator, designer, and storyteller. Just the spreads showing his book covers and jackets alone is a rare treat.
Stephen Alcorn, who is also a successful illustrator and artist as well as a professor of visual arts at Virginia Commonwealth University, conceived and co-edited the book as a long-planned tribute. "Unlike many of his peers, my father had never entertained the idea of publishing a monograph on his work, so there wasn't template or a work in progress upon which to base my efforts," he says. "This necessitated that I start entirely from scratch." The catalyst for the project came when Stephen met with his future co-editor, Milanese art historian and archivist, Dottoressa Marta Sironi of the Università degli Studi in Milan. At the time, she was editing a book on the history of Rizzoli's series of literary classics, and planning to include a brief chapter on Alcorn's redesign of the series' covers in the early 1970s.