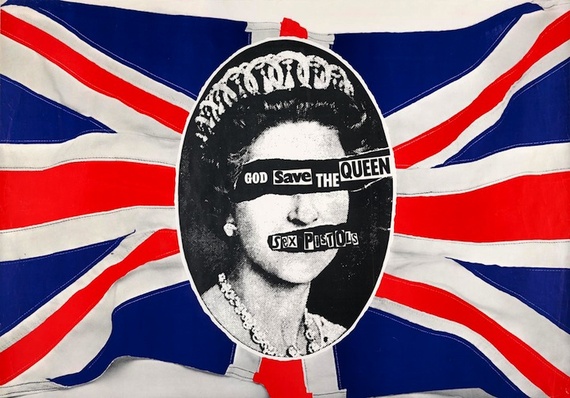 If you lived through the punk scene during the '70s, the notion that someday the era's aesthetic would become as venerated as the Renaissance's or Modernism's would seem daft. Yet following a reasonable interval, every cultural rebellion becomes the meat of scholarship, nostalgia, and marketing.
So more than 30 years after its heyday, a new wave of retrospective books and exhibitions are emerging. The most recent, Pretty Vacant: The Graphic Language of Punk, opens tomorrow and is on view until March 15 at the Galleries at Moore College of Art and Design in Philadelphia. The mass of artifacts and ephemera is drawn from the collection of Andrew Krivine, a commercial banker and punk-stuff collector since 1977. For him and others involved with the exhibit, it's both a chance to show off an obsession and fondly revisit personal pasts.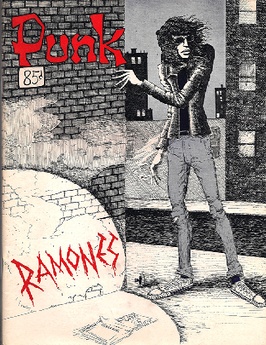 Punk was a defining moment for many, and a romantic one for those who just missed out. Krivine, who was raised in the punk hotbed of Briarcliff Manor, New York, told me recently that he was "an early champion of punk in suburban Westchester County, New York" and during frequent London visits he "was very lucky to stand a few feet from many of the greats."
Kaytie Johnson, the director and chief Curator for the Galleries at Moore and the curator of Pretty Vacant, says punk/post-punk design appeals to her as a scholar and as a fan. "I was part of the punk scene in Phoenix in the late 1970s and early-mid 1980s," she says. "The visual codes of punk, and the punk 'anti-aesthetic' are part of my DNA by this point." From a curatorial standpoint, she added, the exhibition has required less research than most—"since I lived it."
Johnson had already conceived a punk exhibition when she came across an earlier one, Rude and Reckless, and noticed that all of the work came from Krivine's collection. That's how the two met. "We had a great time looking through everything," she says. "It was definitely a process steeped in nostalgia, for both of us."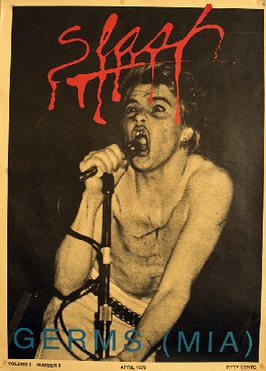 Krivine's holdings are extremely broad, including proto-punk (T-Rex, Velvet Underground, Roxy Music, Iggy, Lou Reed, Bowie), punk (NYC, London, LA in abundance), and post-punk (bands on Factory Records, Zoo, Rough Trade, Fast, Ze Records, Postcard, etc.). "It also reflects the geographic path of my early life," he says. From New York, London, Norwich in the late '70s, to when his mother moved to San Diego in 1978 and he visited her during college breaks, he saw such bands as 999 and Penetration at local clubs. While in Chicago, he went often to Wax Trax Records (the punk record shop) and saw bands at the Agora Ballroom, Park West, and O'Banion's. In London he visited the headquarters of Virgin and Stiff Records, requesting any promotional materials they would give him. During his junior year at the University of East Anglia in Norwich—"one of the happiest periods of my life"—he saw almost every great British band. In the intervening years he expanded his collection by scouring record fairs, music shops going out of business, and the web.