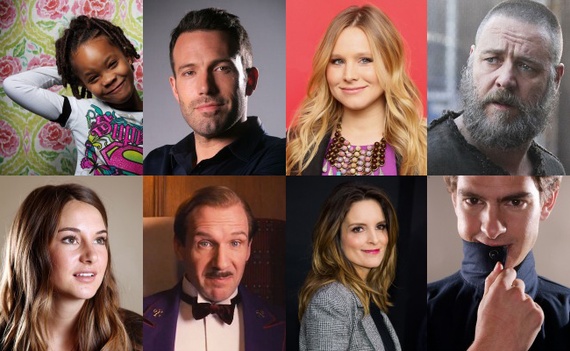 The coming year in cinema is shaping up to be strikingly symmetrical: As one major dystopian YA franchise arrives, another winds down. As one World War II drama kicks off the year, another caps it off. The first Biblical film features the near destruction of mankind, while the second depicts a major rescue. The first big Kickstarter movie—a film adaptation of the TV series Veronica Mars—crosses the finish line in the spring, while another more controversial Kickstarter success story—Zach Braff's Wish I Was Here—arrives in the fall. 2014 is full of long-awaited musical adaptations, as well as several high-profile book adaptations from authors like Gillian Flynn, John Green, and Jonathan Tropper. Here are 21 of some of the year's most anticipated films.
---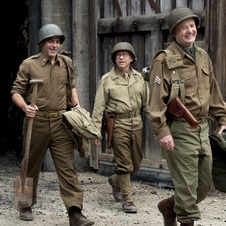 The Monuments Men
February 7
What It Is: Originally due to premiere last month during Oscar season, the film about a World War II platoon of museum curators recovering art stolen by Nazis was pushed back to early 2014. That's not because it couldn't compete—according to George Clooney, who stars alongside Matt Damon, Bill Murray, and John Goodman, the film's special effects just couldn't be completed in time.
If You Need Convincing: Despite the efforts of several hundred real-life Monuments Men, stolen art remains one of the last unresolved war crimes, especially in light of last year's discovery of more than 1,400 presumed-lost paintings.
Watch a trailer here.
---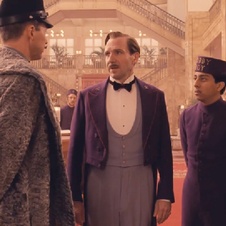 The Grand Budapest Hotel
March 7
What It Is: Unfolding over the course of three different time periods, Wes Anderson's latest feature film tells the story of Gustave (Ralph Fiennes), a well-known hotel concierge who gains custody of a valuable painting after its owner, a former one-night stand, dies. Meanwhile, as the woman's son tries to frame him for murder, hotel staffers conspire to keep the painting from falling into the wrong hands.
If You Need Convincing: After expressing his desire to shoot a film in the 1.33:1 aspect ratio—the classic "Academy ratio" that died out in in 1950s but sometimes makes a comeback—Anderson eventually shot each of the film's timelines in a different aspect ratio.
Watch a trailer here.
---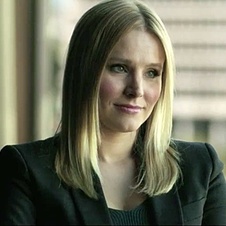 Veronica Mars
March 14
What It Is: A teen detective series in the spirit of Buffy the Vampire Slayer, Veronica Mars was canceled after three seasons, but fans weren't ready to let go. Neither were its star, Kristen Bell, and creator, Rob Thomas, who last year turned to Kickstarter to fund the movie—with record-breaking success. Taking place almost a decade after where the show left off, Veronica, now a hot-shot New York lawyer, is drawn back to her hometown to solve two mysteries: Who killed her former flame's pop-star girlfriend? And can she make it through it her high school reunion without punching anybody? (No.)
If You Need Convincing: As the first major Kickstarter-funded movie to have a wide release, the film is the test case for whether a successful Kickstarter campaign can be a new business model in Hollywood. (Former Scrubs star Zach Braff's own project, which drew some criticism for its reliance on crowdfunding, is also expected later this year.)
Watch a trailer here.
---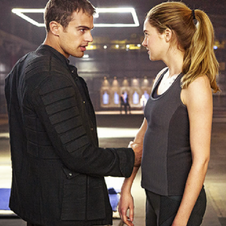 Divergent
March 21
What It Is: Veronica Roth's best-selling Divergent trilogy released its final installment last fall, but it's just warming up for the big screen in 2014. The series about a dystopian Chicago where teenagers are sorted into warring factions may appear to enter crowded territory, but Tris, its thrill-seeking protagonist played by Shailene Woodley, will make it clear there's always room for another headstrong heroine. If that's not enough, brooding love interest Four (Theo James) should help people forget all about Team Peeta or Team Gale.
If You Need Convincing: Divergent is expected to be a major franchise—Roth sold the film rights before the first book ever came out, and the movie kicks off a big year for Woodley.
Watch a trailer here.
---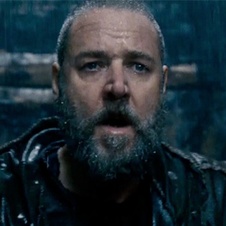 Noah
March 28
What It Is: Disappointed by the growing evils of humanity, God decides to wipe the slate clean, instructing Noah to round up all the world's animals in an ark before summoning a civilization-destroying flood. But what happened to Noah after? Well, he got drunk, according to the Bible, but director Darren Aronofsky says he also grappled with survivor's guilt, which the film addresses in its portrayal of Noah as a complex and conflicted character.
If You Need Convincing: While the Russell Crowe-starring, CGI-heavy retelling undoubtedly takes some creative license, producer Scott Franklin told Entertainment Weekly it stays true to the book (of Genesis). It's also not the only religious epic planned for 2014: Ridley Scott's Exodus arrives in December.
Watch a trailer here.
---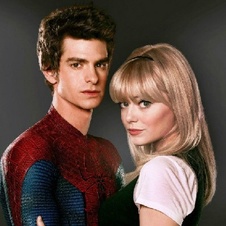 The Amazing Spider-Man 2
May 2
What It Is: Can Spider-Man have it all? The sequel to the 2012 Spider-Man reboot finds Peter Parker (Andrew Garfield) balancing his crime-fighting duties and his high school romance with Gwen Stacy (Emma Stone). One of the villains making that harder is The Rhino (Paul Giamatti), a Russian mobster with a robot powersuit who, until now, has only appeared in the comics.
If You Need Convincing: When The Amazing Spider-Man premiered, some superhero fans wondered if it was too soon—after all, it had been only five years since the last Tobey Maguire Spider-Man film. But director Marc Webb, who's biggest credit at the time had been (500) Days of Summer, made last summer's blockbuster seem like the sweetest rom-com of the year. In between web-slinging and spandex fight-scenes, watching Garfield and Stone interact felt like watching two teens flirt before our eyes. (It probably helped that Garfield and Stone are a real-life couple.)