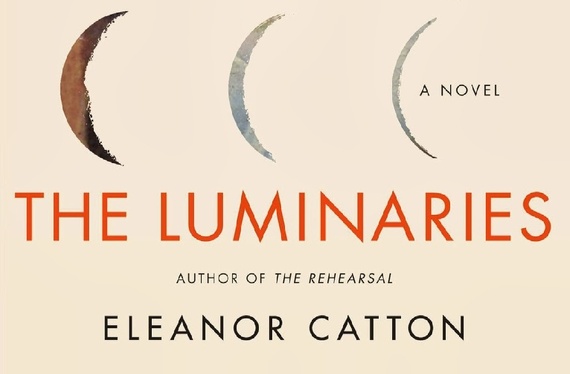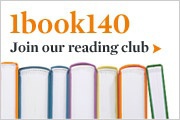 Eleanor Catton calls her Man Booker Prize-winning novel an "astrological dance" within a "straightforward murder mystery." Full of blackmail, séances, shipwrecks, and smuggled treasure, set in an 1860s New Zealand gold rush, The Luminaries has befuddled some critics for its opacity and delighted others for its page-turning cliffhangers. Chris Bohjalian puts it best in the Washington Post, calling it "a finely wrought fun house of a novel."
Join us this month to find out for yourself and share your impressions with us on Twitter at @1book140.
The Luminaries is a technically brilliant story hoarded with mystical significances. I love the hand-lettered zodiacs that illustrate each chapter and made an anigif to combine them all: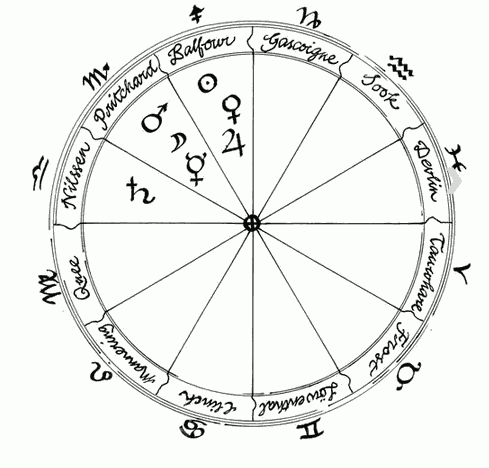 After receiving the Man Booker Prize, Catton has done a series of fascinating interviews. I especially like this wonderful conversation with Catton in Lumiére that cuts past the obvious questions. In an interview with Charlotte Higgins at The Guardian, Catton spoke about sexism faced by women novelists in their 20s. Here at The Atlantic, Jake Flanagin looked at the history of the Booker Prize and asks if The Luminaries will be the last hidden-gem winner. 
Settlers of catton pic.twitter.com/jWu7eFrpdA

— Eleanor Catton (@EleanorCatton) November 24, 2013
Join the Conversation at #1book140
Share favorite quotes, share links, ask questions, and read along at 
@1book140
, our Twitter book club. We're just finishing up 
The Spy Who Came In from The Cold
 by John Le Carré, and some of us are still completing the last few chapters of 
In The First Circle
 by Aleksandr Solzhenitsyn. Our hashtag
#1book140
 is also a great place to share about what else you're reading.
It's easy to join the conversation. Find a copy of 
The Luminaries
, follow us at 
@1book140
, and 
tweet to join the conversation
 so we know that you're reading along. To avoid spoilers, we spread the conversation across one hashtag per week. Click on each hashtag to see the conversation at that point in the book.