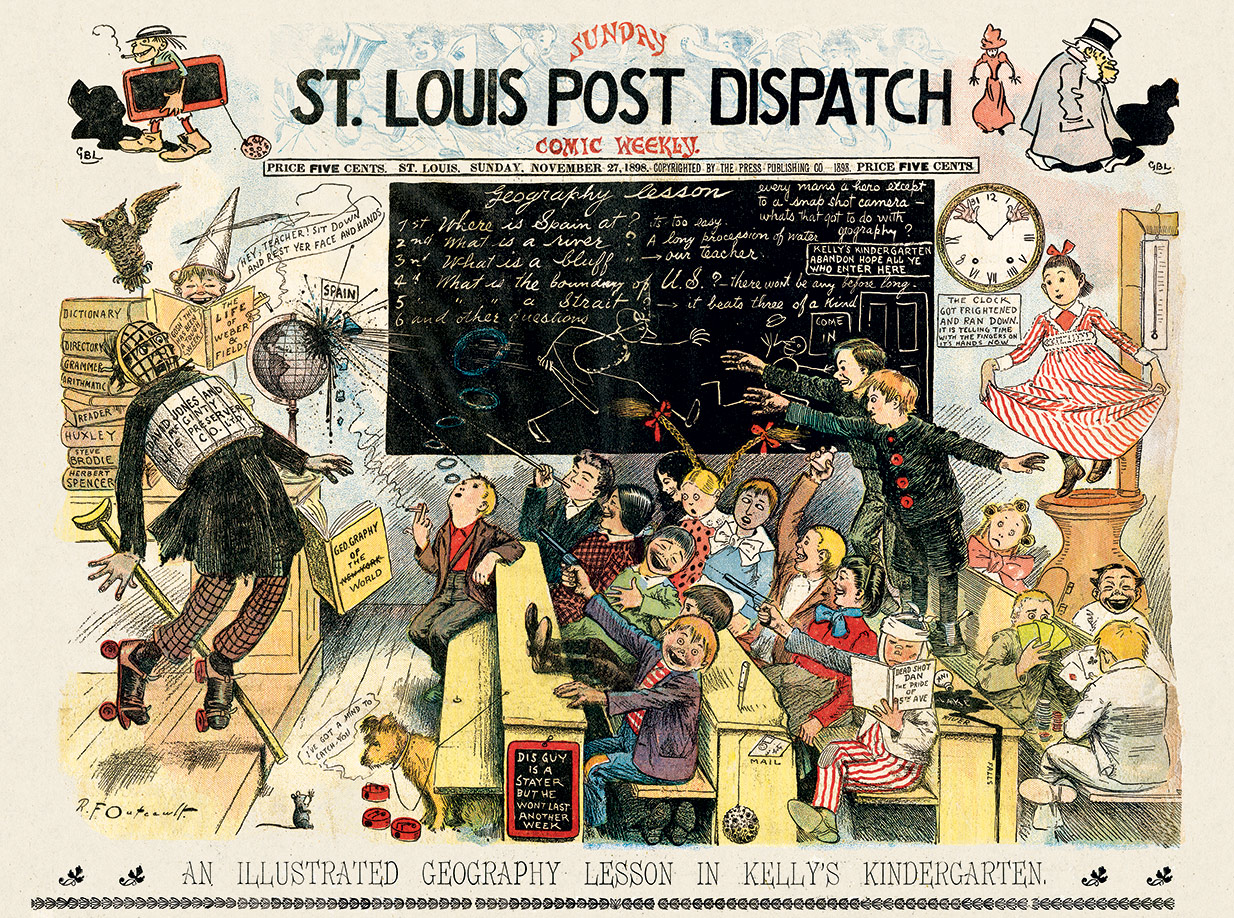 Peter Maresca makes big books. Really, really big books: larger than old "broadsheet" newspaper pages that were common before paper costs rose and page widths were shaved. The size, however, fits the contents of his books: full-page newspaper comics from the golden age of Sunday funnies–the likes of Little Nemo, Krazy Kat, and Walt & Skeezix. Somewhat surprisingly, Maresca came to his old-school, large-format publishing method after years of working in digital entertainment.
"I felt the need for these deteriorating comics pages to be printed as originally intended," he told me. "Since no publisher was interested, I did it myself."
Since starting Sunday Press Books with his first Little Nemo volume in 2005, a number of other publishers have issued broadsheet-sized comics collections, and comic strip reprints have become larger and more true to the original newspaper pages.
"Art Spiegelman has noted that the same technology that is 'destroying' the print media has caused a renaissance in the publishing of comics and graphic art," Maresca says. "Without leaving their desk, one person can research and acquire material, scan original pages, restore and process images, lay out full color pages, and send files to the printer. This makes it possible for independent publishers to create larger-sized volumes that offer an experience that cannot be replicated on a Kindle."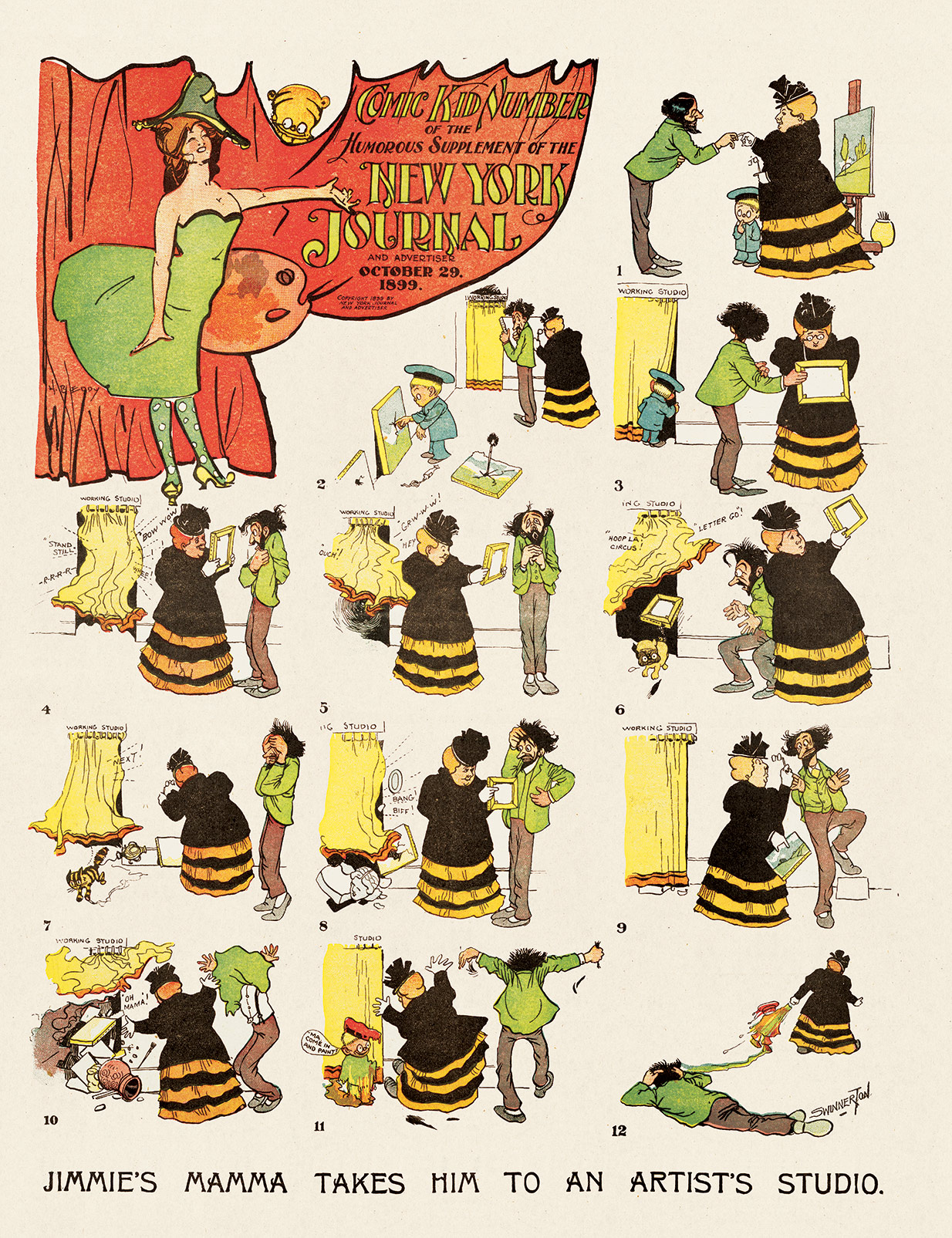 Despite the space needed to house Maresca's books, there is a loyal following of people willing to pay for more volumes. He says his print runs vary from 1,500 to 3,000 copies, and his two Little Nemo volumes have sold more than 12,000 copies, plus international editions.
"If you don't count my labor, none of the books has lost money," he says, "though for the hours I put into this, some volumes pay me just over minimum wage." But many of those hours are spent pouring through old comics: "Under other circumstances I might even be willing to pay for that pleasure."
His latest, Society Is Nix: Gleeful Anarchy at the Dawn of The American Comic Strip 1895-1915, a surprising reprise of the earliest years of the art, which Maresca says has had little written about it. The histories commonly focus on classics like The Yellow Kid, Little Nemo, and Krazy Kat, and the Golden Age of comic strips. But there were hundreds of different titles created in the first two decades of comics and many are both influential and relevant, though they remain unknown to all but a handful of aficionados.
"I believe it's important to give this seminal work a wider exposure," he says. "And the full broadsheet size is essential, since many of the pages have incredible detail."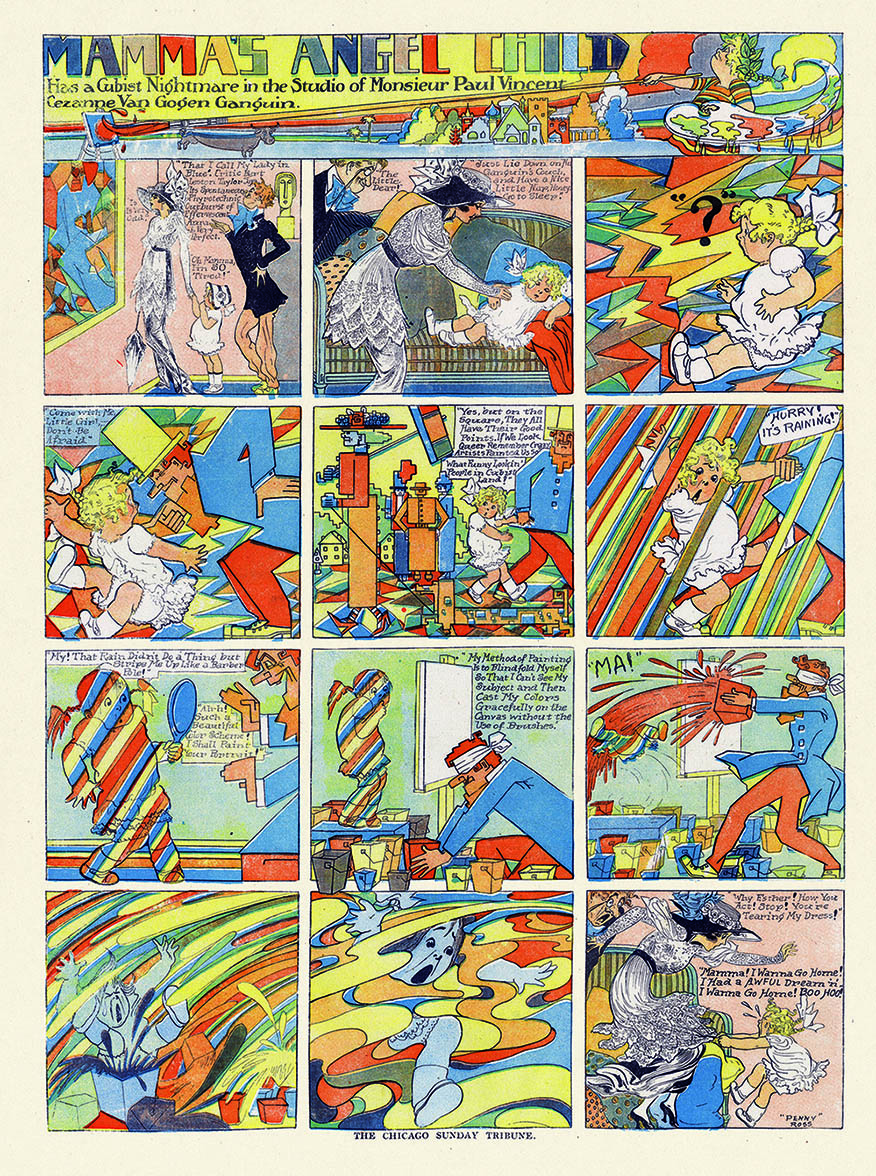 Society Is Nix is full of surprises. Comics in those days communicated a sense of anarchy, rebellion against authority, and disrespect for manners and mores. The depth of this rebelliousness is curiously refreshing.
"There was a solid populist feel that reflected the mood of the audience, done with a broad, vaudeville-style humor without politeness or filters," Maresca says. "And that sold newspapers."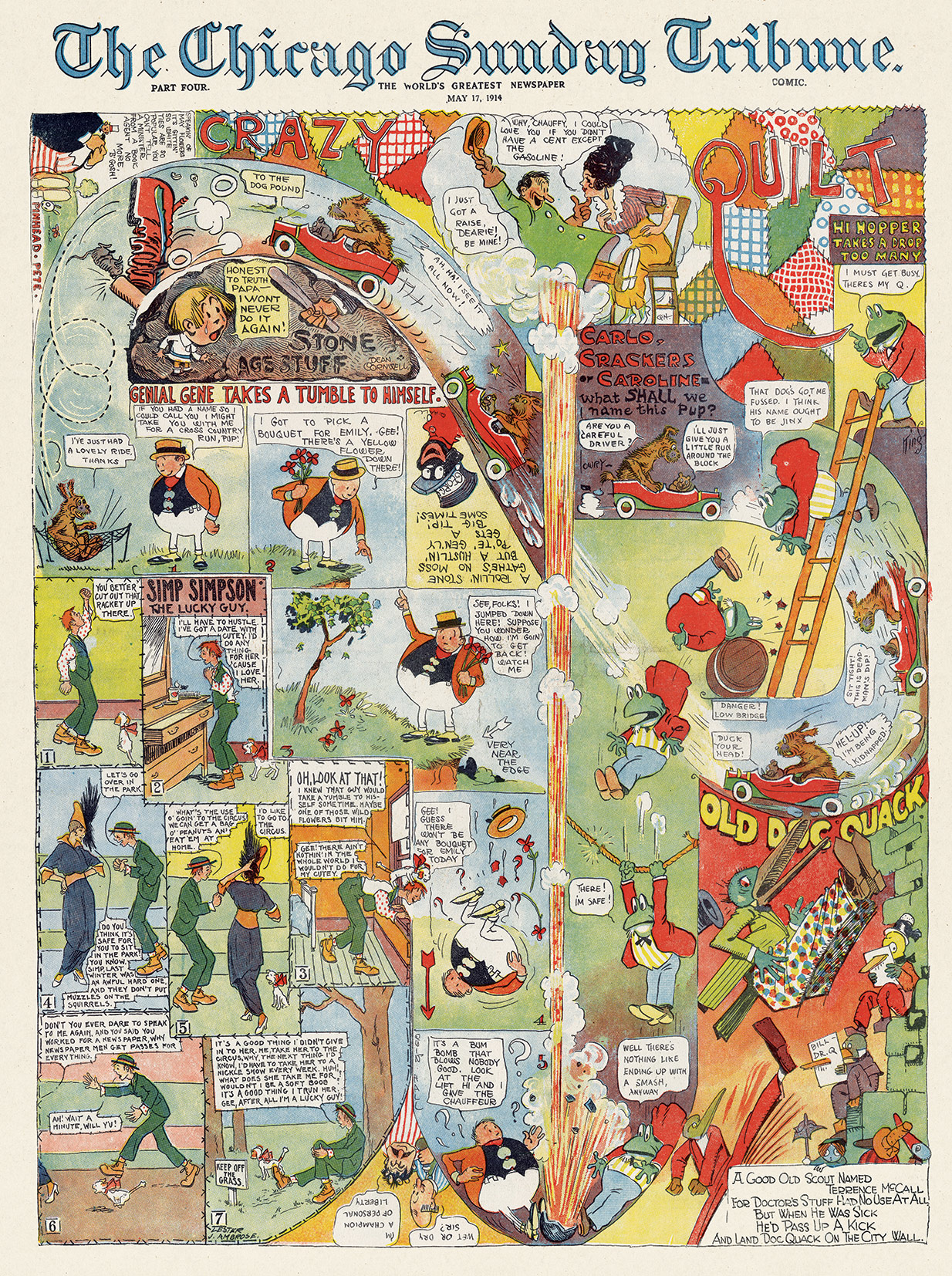 The art was rich in craft and conception, and Maresca believes that was due to a different kind of anarchy—not in the content but in the creative process.