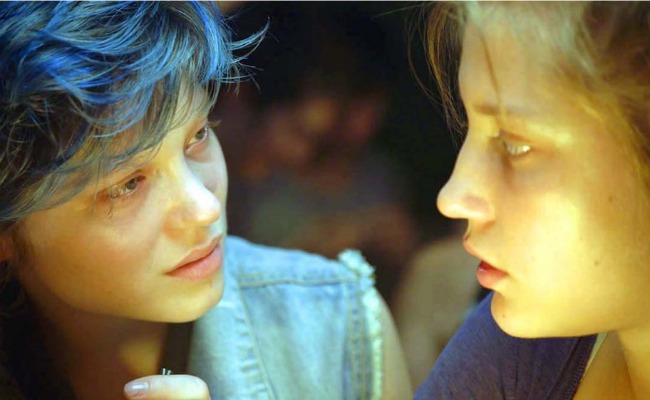 The 86th Academy Awards may be four months away, but Oscar pundits have spoken—and one category appears all but closed.
If the predictions from Indiewire, Vulture, and numerous other sources are accurate, the Best Actress race will come down to Cate Blanchett for Blue Jasmine, Sandra Bullock for Gravity, Judi Dench for Philomena, and Meryl Streep for August: Osage County, with a sole slot up for grabs.
As film historian Mark Harris recently assessed in a Grantland article, such a scenario would be "pretty terrible news," not because those ladies are unworthy, but because they make for a distinctly unadventurous group of nominees: an Australian thespian who has conquered Hollywood, a hardworking star alternately known as "America's Sweetheart," and two highly decorated grand dames (one of them actually a Dame). All prior Oscar winners, these actresses are essentially the awards-season equivalent of the popular girls in high school.
Most frustratingly of all, that Best Actress line-up would obscure an important truth: The majority of the truly exciting female lead performances in 2013 were delivered in foreign tongues and accompanied by subtitles. Unfortunately, a glance at Academy history suggests that even the strongest among them faces unduly long odds at ending up in the final five; none quite fit the mold for the kind of foreign-language turn that Oscar tends to reward.
Newcomer Adèle Exarchopoulos and rising star Léa Seydoux did the most fearless, emotionally rich, body-and-soul acting of the year as a French teenager and the slightly older woman who steals her heart in Abdellatif Kechiche's controversial masterpiece Blue Is the Warmest Color. Bringing their characters' cycles of lust, affection, hurt, and loneliness to aching, authentic life, the two are so integral to the film's power that Cannes jury head Steven Spielberg named them winners of the top Palme d'Or prize along with Kechiche—a first in the festival's 66-year history (the award is usually handed to the director alone).
Bérénice Bejo, meanwhile, took home Best Actress at Cannes for her diva-like turn as a Parisian woman divorcing her Iranian husband—while juggling a new lover and a seething teenage daughter—in Asghar Farhadi's French-language The Past (hitting U.S. theaters December 20). After an unremarkable career in France, and a lovely, Oscar-nominated performance in 2011's The Artist, Bejo rose mightily to the challenge of investing a shrew-like character with sensuality and sympathy while never downplaying her essential unpleasantness.
Since they headline buzzed-about foreign releases, Exarchopoulos, Seydoux, and Bejo will have at least modest Oscar "campaigns" launched for them by the studios distributing the movies.
No such luck for the actresses who did superb work in lower-profile non-Anglophone films this year: the volcanic Suzanne Clément as the increasingly despairing girlfriend of a cross-dresser in French-Canadian filmmaker Xavier Dolan's under-sung Laurence Anyways; Belgian actress Emilie Dequenne, who goes from vibrant to fragile and then comes terrifyingly undone as a wife and mother in Joachim Lafosse's Our Children; Hadas Yaron, Best Actress winner at the 2012 Venice Film Festival for her subtle performance as a young Israeli Orthodox woman navigating painful choices of love and family in Rama Burshtein's Fill the Void; and Veerle Baetens, whose magnetic portrait of a free spirit grounded by tragedy is the best thing about Flemish director Felix Van Groeningen's The Broken Circle Breakdown (out in the US November 1).  
Oscar buffs know it's hard for performances in foreign-language films to land in Academy members' sights. Today, homegrown indies and auteurs like David Fincher, Sofia Coppola, and Wes Anderson claim much of the space that Fellini, Godard, or Kurosawa, to name a few, occupied in 1960s America. Back then, foreign films accounted for 10 percent of the US box office; today, they make up less than one percent, with those that arrive stateside ghettoized in specialty venues where they often come and go with little notice.
Academy members do get foreign-film "screeners," DVDs the studios send in hopes of selling voters on a particular film or performance. But if anything, subtitles are even harder to read on a smaller screen—as are facial expressions and physical nuances that can help someone connect with a performance given in a language he or she doesn't understand.
Given the distancing effect foreign languages can have on viewers, it's unsurprising that the three performers who actually won Oscars for fully non-Anglophone films delivered the kind of larger-than-life turns that barely require translation: Sophia Loren in Two Women (1962), Roberto Benigni in Life Is Beautiful (1999), and Marion Cotillard in La Vie en Rose (2008).
As for the other actors and actresses from foreign-language movies who managed to eke out nominations over the years, the key seems to have been not pushing the Academy (in this case, the actors' branch, which determines the nominees in the acting categories) too far afield of what's familiar.